---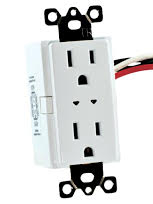 Echoflex Wireless Plug Load Controller


Echoflex is pleased to introduce our new wireless plug load controller. Building on Echoflex's complete line of self-powered wireless switch and sensor products, the controller has a switched bottom outlet and constant voltage top outlet. The controller has the unique feature of an auxiliary output allowing other standard receptacles to be controlled by its internal relay. The outlet controller is designed to work with Echoflex wireless switches, key card switches, occupancy sensors, window/door switches and all central command functions.

Wireless Plug Load Control;
For use with Echoflex self-powered wireless switch and sensor products
120 VAC, 15A relay receptacle
Compatible with Decorator style faceplates
Auxiliary output for control of additional outlets
Mounts in a standard single gang wall box

For more information visit http://www.echoflexsolutions.com

---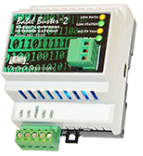 New BACnet to LonWorks Network Gateways
Control Solutions' Babel Buster BB2-3020 is a bindable LonWorks® node that functions as a client or server on a BACnet MS/TP network. Babel Buster BB2-7020 is a bindable LonWorks® node that functions as a client or server on a BACnet IP network. A large number of data objects gives you flexibility in mapping BACnt objects to scalar or structured LonWorks network variables. Multiple BACnet objects may be mapped a single structured LonWorks network variable. Input, Output, and Value objects are supported for BACnet Analog, Binary, and Multi-state object types. LonMark certified and UL 916 Listed.
For more information, visit: http://csimn.com/CSI_pages/GatewaysLW.html

---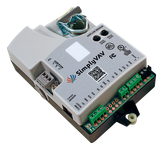 Simplicity Redefined with SimplyVAV™ by KMC

KMC Controls, a leader in building automation systems, developed SimplyVAV™ to address the need for simplicity in digital variable air volume projects. KMC's product abandons the complexity traditionally associated with these projects and offers an economical way to meet the project requirements for either standalone operation or automated/integrated systems. SimplyVAV represents a game-changing approach that saves time and money.
For more information on this award-winning product, visit http://www.simplyvav.com.

---
FIN Mobile from J2 Innovations

FIN Mobile is the first App to provide the complete desktop feature set on a mobile device, zero learning curve, zero engineering, works great with Niagara and even better with FIN Stack, available as a free app for Apple and Android to run on your favorite smart phone and tablets.

Check out our FIN Mobile 3.0 First Blog Entry for more information!
---
Customized Mobile Apps Reliable Controls

Configured by a Reliable Controls® Authorized Dealer, the myControl® mobile app offers fully customized mobile interfaces to any Reliable Controls MACH-System™.

Reliable Controls is pleased to announce the release of myControl®, a fully customized, mobile interface for the MACH-System™. This app is compatible with both Android and iOS operating systems, and can be downloaded from either the Google Play Store or Apple App Store.
The myControl user interface provides individual personal control for occupants through accessible settings for occupancy, temperature, lighting, ventilation, and more. Having personal access offers user empowerment and accountability, as well as the potential for additional energy savings.
For more information visit http://www.reliablecontrols.com/news/newprods/#MOBAPPS

---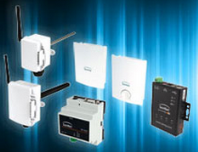 SonNet Wireless Sensing from Sontay

SonNet is a complete wireless sensing system that offers several advantages to both the BMS installer and end user/occupier of the building. It can measure variables such as temperature, RH & CO2 as well as take and transmit pulsed inputs from metering devices. The robust self-healing tree and the ability to prove signal strengths and network formation with the site survey kit before installation takes all of the worry out of choosing a wireless system.
For more information visit
https://www.sontay.com/en-gb/products/sonnet-site-survey-kit/RF-SSK/

---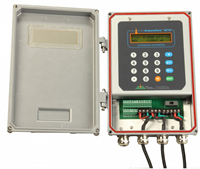 Spire Metering Technology Ultrasonic Flow Meter
The EF10 Ultrasonic Flow Meter is designed to be installed at a fixed location for long-term flow measurement. It offers high accuracy, stability, and low maintenance. The EF10 options are all wall-mount type or fixed-installation type flowmeters. They are ideal for liquid process control, water flow measurement (hot/chill water, city water, sea water), sewage and sludge measurement, and measurement of oil (crude/diesel/fuel flow), chemicals (alcohol, acids, etc.), beverages, and many other liquids.
For more information visit http://www.spiremt.com

---
---

[Click Banner To Learn More]
[Home Page] [The Automator] [About] [Subscribe ] [Contact Us]