---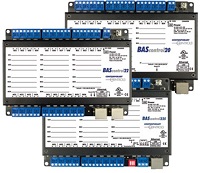 BAScontrol Series Equipped for Wide Temperature Operation
Contemporary Controls' popular BAScontrol Sedona Unitary Controllers are now equipped for wide temperature operation. This upgrade allows the controllers to operate in ambient temperatures between −40°C to +75°C, making them ideal for both indoor and outdoor applications where drastic temperature changes would negatively impact any standard controller. Rugged metal design, low profile, and wide temperature operations make the BAScontrol family an ideal solution for various control, HVAC, and refrigeration applications such as RTU (Roof Top Units), FCU (Fan Coil Units), ERV/HRV (Energy/Heat Recovery Ventilation), WSHP (Water Source Heat Pump AHU), Boiler/Chiller Lead/Lag control, Lead/Lag Water Pump Station with Variable Flow Control, Heatpump AHU, Commercial Dryer Exhaust Booster, as well as Commercial Refrigerant applications.
For more information visit https://www.ccontrols.com/enews/2017/0417story2.htm

---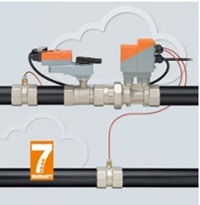 BELIMO ENERGY VALVE™ IS SOLVING LOW DELTA T LEVERAGING

Danbury, CT, April 11, 2017– Belimo Americas is excited to announce the release of the new Energy Valve that is now an IoT device utilizing advanced cloud-based analytics to leverage captured system data to the full potential providing savings and the most efficient operation. The Energy Valve is a pressure independent valve, which measures and manages coil energy by using an embedded electronic flow meter, along with supply and return water temperature sensors. It is ideal for water-side control of heating and cooling coils with programmable maximum flow settings from 1.65 - 713 GPM in valve body size ½" to 6".

For more information visit www.belimo.us
---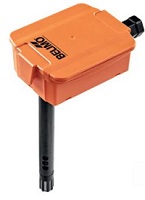 Belimo releases new range of sensors
Belimo is excited to announce the launch of a full range of HVAC sensors. The new sensors are the perfect complement to Belimo actuators and valves, optimizing energy efficiency and system performance. The new sensor offering is the result of over four decades of experience, research, and focus on providing value-added technologies that help reduce expenses and installation. Belimo sensors seamlessly integrate into major building automation systems (BAS) with the same quality, reliability and value that define Belimo. Belimo's expertise and ability to innovate are evident with the universal compact enclosure design, intuitive screwless snap cover, and detachable mounting plate making installation and commissioning easy.
For more information visit www.belimo.us
---
SoftDEL BOSS (BACnet Over IP Simulation System) - "Simulate your BACnet network"
Due to lack of comprehensive test environment and dependencies on physical devices, Smart building solution providers have been facing huge challenges in troubleshooting complex interoperability scenarios and achieve complete test coverage within schedule and budget. SoftDEL's BOSS toolset provides comprehensive ability to effectively troubleshoot BACnet functionality and interoperability by simultaneous simulation of multiple virtual devices, properties and service configurations. BOSS's easy-to-use interface allows developers and systems integrators to configure, monitor and issue service commands to accessible physical and virtual devices on the BACnet network.
For more info, click here to download our BOSS brochure – http://bit.ly/2mIXCB1
OR visit our website - http://www.softdel.com/boss-bacnet-ip-simulation-system/
---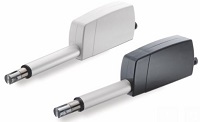 Thomson Expands WhisperTrak™ Linear Actuator Line with New Options for Higher Load Handling and Speed, and Smarter Control

Thomson Industries, Inc., a leading manufacturer of mechanical motion control solutions, has expanded its WhisperTrak actuator line to give motion system designers greater ability to extend quiet, compact actuation to more demanding applications. New additions to the WhisperTrak linear actuator line double force-handling capability from 2kN to 4kN; provide higher-speed operation at 2kN; and offer new options for low-level switching, limit switching and position control at both 2kN and 4kN operation.

For more information please visit: http://www.thomsonlinear.com/website/com/eng/products/actuators/whispertrak.php
---
---


[Click Banner To Learn More]
[Home Page] [The Automator] [About] [Subscribe ] [Contact Us]