AEE News:









Rising Energy Costs, Profit Warnings, Facility Management Issues, and Employee Productivity
The Association of Energy Engineers along with TECO Energy invite you to explore this year's Business Energy Solutions Conference & Exposition to be held November 28-29, 2001, Walt Disney World Hotel, Orlando, Florida
The exposition features a cross-section of companies who will display a variety of energy saving and costs reduction technologies. Have a complex retrofit. Meet industry experts face-to-face to discuss your project needs, your budget, and your time frame.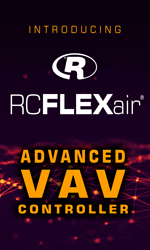 The complete show details including conference program, FREE expo ticket and exhibitor list may be http://www.energyevent.com
---
PLANT ENGINEERS AND MANAGERS GUIDE TO ENERGY CONSERVATION, EIGHTH EDITION by Albert Thumann, P.E., C.E.M. This comprehensive, best selling handbook covers both management and engineering strategies which can be utilized to slash energy costs by as much as 40% in industrial facilities. New chapters have been added on cogeneration, gas distributed generation technologies, steam system optimization, geothermal heat pumps, energy outsourcing, electricity purchasing strategies and power quality case studies.
FINE TUNING AIR CONDITIONING & REFRIGERATION SYSTEMS by Billy C. Langley This comprehensive hands-on manual covers all the procedures necessary to fine tune heating, ventilating, air conditioning and refrigeration systems for optimum operating efficiency.
ENERGY MANAGEMENT SYSTEMS & DIRECT DIGITAL CONTROL by Richard A. Panke, C.E.M. Written with the building owner or facility manager in mind, this plain English guide to use of energy management systems and direct digital control covers the full spectrum of hardware and software currently utilized to manage energy and control inside environments in all types of buildings and facilities.
For more information on the above titles email beth@aeecenter.org
---


[Click Banner To Learn More]
[Stay Informed - Subscribe to our Update Mailing List]
[Home Page] [Contact Us] [The Automator - Current Issue]
[News] [Resources] [Products] [eDucate] [About]

Visit Home Toys to Learn about Home Automation
Web Design by Enviromation