New Products - Updated December 1st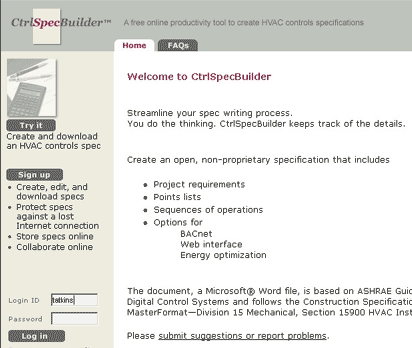 Launch of Free, On-line HVAC Specification Tool
CtrlSpecBuilder™ provides tool for preparing quicker, easier specifications
Atlanta, GA - - A new website was recently launched providing HVAC engineers with a new productivity tool. Previously engineers wrote specifications from scratch, cut & pasted from previous projects, or relied on proprietary vendor "canned" specifications. CtrlSpecBuilder is a free, on-line tool that prepares non-proprietary, custom specifications. It follows ASHRAE Guideline 13-2000, Specifying Direct Digital Control Systems, and CSI MasterFormat for section 15900. This tool also generates point lists and sequences of control for all HVAC equipment in the project, and can provide specifications in US or metric units.
CtrlSpecBuilder prepares specifications in a fraction of the time previously required, and eliminates the omitted or conflicting text common to "cut & paste." It makes it simple to specify new technology, like BACnet, web-based controls, and advanced energy savings options. By reducing errors and preparing detailed specifications, it will reduce change orders and cost overruns.
CtrlSpecBuilder can be accessed at www.ctrlspecbuilder.com.
---
This is a Building Automation Cost Estimating Program, Order a Free Demonstration Disk.
Intuitive and easy to use

Global inputs and updates

Instructions on every page

Easy system building

Easy Supplier Database imports

Estimates wire and labor costs

Global update suppliers database

Sub-Contractor estimates

Free installation of your Database

Archive estimates

E-Mail estimates

Functional printouts

Interactive address book

Easy equipment search

Multiple labor rates

Easy valve search
Free Demonstration Disk is available at http://www.basestimator.com/.
---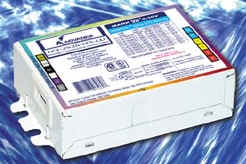 Advance Introduces Exclusive New Mark 7™ 0-10V Multi-Wattage Dimming Ballast For Broad Range of CFL Applications
ROSEMONT, ILLINOIS - Advance Transformer Company announces the availability of a new Mark 7™ 0-10V Electronic Dimming Ballast that supports 8 different compact fluorescent lamp/ballast combinations including 13-Watt and 18-Watt applications. Packaged in an even lower-profile housing than previous models and dimmable down to a new low of 3%, the versatile ballast also fully supports sustainable design as measured by LEED (Leadership in Energy and Environmental Design) Green Building Rating System™ performance standards.
For more information visit Advance's website at www.advancetransformer.com
---
Stylish New Color CCD Camera from Samsung Combine Both High Resolution and Vari-Focal Auto Iris Lens
Secaucus, NJ – Samsung Camera has introduced a new, economical series of high resolution CCD cameras equipped with a 3.8mm to 9.5mm auto iris vari-focal lens for ease of installation and crisp monitoring.
The SOC- 4020 series Color Cameras come in 24 volt AC or 12 volt DC versions. All cameras feature 1/3" interline-transfer color CCD technology with 410,000 pixels. They achieve a horizontal resolution of 480TV lines and a minimum illumination of 0.5 Lux at F1.2. The SOC-4020 has been designed to be at a price advantage over the traditional price of a separate camera and lens combination.
The cameras offer excellent backlight compensation, as well as sharpness control, flickerless control, and white balance. According to Samsung Camera's National Sales Manager for CCTV Frank Polidoro, because of their good looks, excellent backlight compensation and sharp imaging, the SOC-4020 cameras are outstanding candidates for mounting in modern interiors in places such as banks, hotels, theatres, restaurants, airports, department stores and office buildings. Additionally, since the camera and lens are an integrated combination this eliminates the need for the installing dealer to stock multiple parts.
Visit www.samsungcctv.com for more details.
---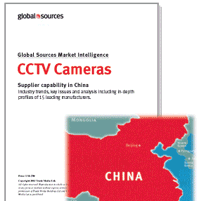 Boost your sourcing of CCTV cameras from China
Order your copy of "CCTV Cameras: Supplier Capability in China" now. You don't have to spend time and thousands of dollars on research to make better CCTV camera buying decisions from China. This is because Global Sources' team of analysts visited China's main production centers of Guangdong, Tianjin, Jiangsu and Zhejiang on your behalf.
With CCTV Cameras: Supplier Capability in China you will get a comprehensive overview of China's CCTV camera industry, including information on recent developments affecting your sourcing of CCTV cameras from China.
For more information visit:
www.globalsources.com/SITE/CCTV/CCTVDM.HTM?DMsource=102AAU
---
i.LON® 600 LonWorks®/IP Server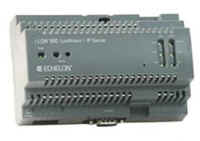 The i.LON 600 LonWorks/IP Server is an EIA 852 compliant, LonTalk®-to-IP router that provides reliable, secure Internet access to everyday devices like pumps, motors, valves, sensors, actuators, and lights. Offering unparalleled packet throughput, rugged construction, and simple commissioning, i.LON 600 unit is ideal for demanding process control, building automation, utility, transportation, and telecommunications applications. U.L and cU.L. Listed, TÜV certified, and FCC and CE Mark compliant, the i.LON 600 server meets worldwide regulatory agency requirements.
The i.LON 600 LonWorks/IP Server transforms the Internet – or any 10 or 100 BaseT IP-based LAN or WAN – into a pathway for carrying LonWorks control information locally or remotely. Secure access is ensured by the use of MD5 authentication, while a 32-bit RISC processor and Echelon's LonWorks/IP architecture provide best-of-class performance for high-speed control, display, and monitoring applications.
Visit http://www.echelon.com/products/internet/ilon600.htm for more information.
---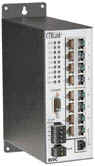 New Industrial Ethernet Switch Provides the Engineer More Control in Monitoring Networks
Downers Grove, Illinois - The Ethernet Switch is essential to the operation of a building automation network. Engineers not only need ruggedized hardware but the ability to adjust individual parameters in the switch. Contemporary Controls meets these requirements with the design of its new, configurable switch in the CTRLinkÒ family-the EISC16-100T.
It has 16 10/100 Mbps twisted-pair ports plus an additional RJ-45 connector for an uplink connection. Engineers need to detect a fault in the network which can be accomplished through the switch's programmable fault relay. The fault relay contact can interface to annunciator devices, or act as an input to a controller (PLC, PC, etc). Programmed monitored faults include power loss to the switch, communication link down and unexpected communication link up on any number of ports. Besides the auto-negotiation of data rate, duplex and flow control, these settings can be manually configured for each port to provide reliable operation upon powerup.
For more information visit www.ccontrols.com and www.ctrlink.com
---
4-LINE COLOR/PHOTO/RADIO METER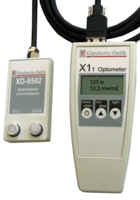 Gigahertz-Optik's new hand-held X1-1 Optometer combines luminous color measurement with classical photometer/radiometer capabilities in one universal optometer for use with a variety of single, multi-sensor and sphere based detector heads.
The ergonomically designed X1-1 features a high contrast 4-line LCD with detector ID enabling simultaneous operation and display of up to four detector inputs for measurement of color chromaticity coordinates x,y and u',v', illuminance/luminance, correlated color temperature, UV-Vis-NIR irradiance/radiance and luminous/radiant power.
Other X1-1 features include, autoranging from 0.1 pA to 200 uA, Run/Stop dose function, selectable integration time from 20 ms to 1 second, on/off backlighting, computer control and power via USB interface, optional Windows based software with free USB cable plus terminal software and DLL file.
For more information visit www.gigahertz-optik.com
---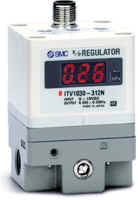 SMC Introduces the ITV1000 to its Family of Electro-Pneumatic Pressure Regulators
Tustin, CA – SMC Corporation, the world's largest manufacturer of pneumatic automation products has announced the release of the ITV1000 Electro-Pneumatic Regulator. The ITV1000 fills the gap between SMC's super compact ITV0000 and the larger ITV2000 and 3000 –all of which have been a big hit with customers due to their precision operation.
The ITV1000's max flow rate is 250L/min (ANR) when a set pressure of 0.5MPa is applied, making it ideal for applications that require a flow rate between the ITV0000's 7L/min and the ITV2000's 1500L/min.
For more information visit www.smcusa.com
---
---

[Click Banner To Learn More]
[Home Page] [The Automator] [About] [Subscribe ] [Contact Us]