---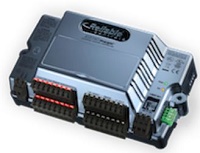 Reliable Controls Releases MACH-ProLight

Reliable Controls® is pleased to announce the release of the MACH-ProLight™ (MPL) lighting controller, which provides an integrated lighting solution for intelligent green buildings. Small, durable, and packed with flexibility, the Reliable Controls MACH-ProLight is a fully programmable advanced lighting controller with highly scalable I/O in a very small footprint. The MACH-ProLight meets or exceeds the BACnet® Building Controller (B-BC) device profile and supports the BACnet Binary Lighting Output object, which provides specialized properties for Blink Warn and lighting control strategies. The MACH-ProLight is ideal for a wide range of applications. The controller features up to 8 universal inputs, up to 8 universal outputs, or up to 16 latching relay driver outputs. The MACH-ProLight ships standard with a dedicated EnOcean® port, SMART-Net port, and BACnet MS/TP port. The EnOcean port allows for seamless connection to the EnOcean Transceiver (ET) that allows up to 32 wireless, EnOcean devices. Power, IO, and network connections utilize removable, spring loaded terminal blocks. The MACH-ProLight controller is DIN Rail mountable, making it highly suitable to retrofit lighting installation in electrical panels.

Learn more about MACH-ProLight: https://www.reliablecontrols.com/MPL/

---
Density measures the real-time occupancy of every floor in your building. Density uses state-of-the-art depth data, computer vision, and deep learning to anonymously count people to understand how offices are used. The Anti-Camera — secure and accurate. Density uses state-of-the-art depth data, computer vision, and deep learning to anonymously count people.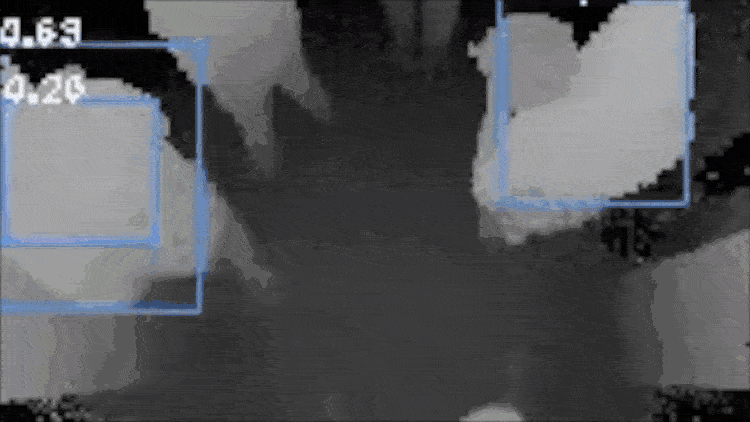 ---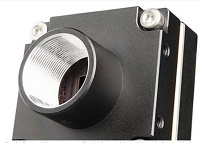 Flir Systems, Inc. has released the Flir Firefly camera family, thought to be the industry's first deep learning inference-enabled machine vision camera.
The Flir Firefly, which integrates the Intel Movidius Myriad 2 Vision Processing Unit (VPU), is designed for image analysis professionals using deep learning for more accurate decisions, and faster, easier system development. Traditional rules-based software is ideal for straightforward tasks such as barcode reading or checking a manufactured part against specifications. The Flir Firefly combines a new, affordable machine vision platform with the power of deep learning to address complex and subjective problems such as recognising faces or classifying the quality of a solar panel. The Flir Firefly leverages the Intel Movidius Myriad 2 VPU's advanced capabilities in a compact and low-power camera, ideal for embedded and handheld systems. Machine makers can load their trained neural networks directly onto the Firefly's integrated VPU. Additionally, Intel Movidius Neural Compute Stick users can easily deploy their existing networks directly onto the Firefly. This unique design reduces system size and improves speed, reliability, power efficiency, and security.
For more information visit https://www.securityworldmarket.com/na/News/Product-News/flir-launches-world-first#.W9AfMGhKgWV

---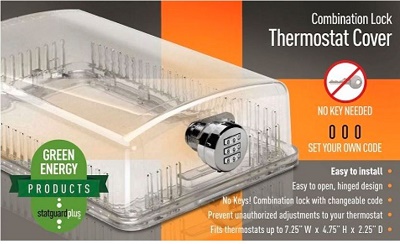 statguardplus - Keyless
Change the Code, not the Cover. Because, who wants to keep up with another key?
Thermostat Cover
Combination Lock (Changeable Code)
Prevent Tampering
Control Energy Usage/Save Money
Easy to Install

For more information visit http://www.statguardplus.com/

---
EasyIO - Benefits of the new FT04
Some of the highlight benefits of the FT-04:
It is a Wi-Fi controller and is a perfect fit with our FW-series. A great application would be in buildings where wiring is difficult and it will deliver you a saving on wiring and labour costs.
It's a Sedona controller so it can be programmed with the free to use and non licenced EasyIO CPT Tools.
It has four I/O and and can be configured to suit your needs and match your application. This allows you to cost effectively design your solution and limit wasted I/O from over speccing with a larger controller.
It can help you to get insight in the performance of your building, because it's able to collect data and send it to the cloud or a server. Analysing this data and making the right decisions after will help optimise your building performance and save on energy.
It supports multiple protocols so it is easy to integrate existing devices into your BEMS and expand the current functionality to include elements or areas that you have historically ignored, or even potentially integrate your energy metering into your BEMS.
It will save you on installation and engineering costs because it is adaptable, flexible and integrates simply.

If you have any queries regarding the FT-04, please forward them to support@easyio.eu.

---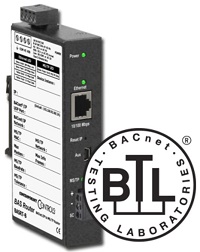 BASrouter 3.0 Obtains BTL Listing

The BASrouter 3.0 from Contemporary Controls has been independently tested and has obtained BACnet Testing Laboratories (BTL) certification. It is BTL Listed for both B-RTR and B-BBMD device profiles. BACnet users will now have added confidence that the robust and versatile BASrouter — which provides stand-alone routing between BACnet networks such as BACnet/IP, BACnet Ethernet, and BACnet MS/TP — will seamlessly allow system integrators to mix BACnet network technologies within a single network.

Visit the BASrouter product page to learn more.
---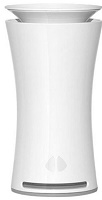 uHoo


uHoo values what you value. Work in peace and breathe with ease knowing the air around you is safe and healthy with uHoo – the world's most advanced indoor air quality sensor.

Keep an eye on your air quality everywhere, every time.
Share your device and air quality data with family or friends
Receive notifications and alerts when the air quality is bad
Customize when you want to be alerted or notified about the air quality
Record your respiratory conditions digitally
See current and historical data by the hour, day, and month
For more information business@uhooair.com


---
Indoor environmental control to determine health risks and reserves for productivity increase

Djinn sensor allows you to raise your team productivity up to 30%! It became even easier by monitoring your indoor environment conditions with the Djinn. CO2 LEVEL 11–23%; LIGHT 6.5%; NOISE & VIBRATION 66%; TEMPERATURE 10%; HUMIDITY 11%.
Djinn Sensor collects data during specified period (for example, 1 month), and saves it in a cloud storage. You get access to the KPI data of the departments and each employee personally. With changing the parameters of indoor ecology (adding light, decreasing temperature, increasing humidity and etc) you will be able to find additional productivity resources and its weaknesses.
For more information contact https://djinnsensor.com/#contacts or visit the web at: https://djinnsensor.com
---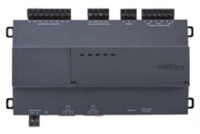 VYKON Edge Controller 10 is a Single-tool Infrastructure with the Ability to Create Smarter, More Efficient Systems, and World-class Security
VYKON Edge Controller 10 is an IP-based field equipment controller powered by the Niagara Framework®. VYKON Edge Controller 10s drive applications such as zone temperature control, and the operation of fan coil units, single-stage air handling units, water-source heat pumps and more. VYKON Edge Controller 10s run the full Niagara stack, with 10 points of on-board IO and IO-R-34 expansion capability. VYKON Edge Controller 10 licensing supports three devices and 50 total points to harness the full power of Niagara at the edge.
Contact your VYKON sales representative for additional details or visit vykon.com
---
Welcome to Airware Solutions
Our primary focus is the provisioning of cost effective technical solutions tailored to meet your specific needs. Our goal is to allow access to network and technical resources that would normally be prohibitively expensive on a small scale. In every project that you undertake with us, we will be with you through every step of the process. We will carry out an in-depth analysis of your needs and issues at hand. We will review our findings with you to ensure our understanding of your needs is complete and accurate. We will take you through our proposal step by step, highlighting how the solution is gear toward solving your current needs, but still accomplish your goals for tomorrow.
For more information visit https://www.airwaresolutions.com/

---
11 smart thermostats to make your home the right temperature

Thinking about swapping out your old thermostat? One of these smart models might suit your needs.

https://www.cnet.com/news/smart-thermostat-roundup/

---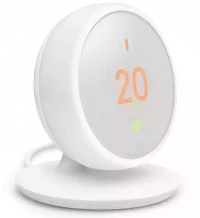 Google launches DIY smart Nest Thermostat E

Heating controller cheaper than previous model and consumers will not require a boiler engineer to install it. The new £199 Nest Thermostat E is a two-part system consisting of a battery-powered heating controller called the Heat Link E, which replaces an existing wired thermostat or heating controller, and a smart thermostat that can be placed somewhere else in your home.
For more information visit https://www.theguardian.com/technology/2016/jun/03/google-nest-learning-thermostat-third-generation-home-gadget-smart-heating

---
Opto 22 Releases Four-Port Serial Communication Module for new groov EPIC System

Opto 22 announces the release of the groov serial I/O module, GRV-CSERI-4. This module plugs into a groov EPIC® chassis alongside Opto 22's new groov Edge Programmable Industrial Controller (EPIC) and discrete and analog I/O modules, to provide the mix of analog, discrete, and serial signals you need at any location. Many industrial automation applications require communication between the controller and multiple serial devices. This new module provides four independent and isolated serial ports for this purpose, communicating with RS-232 or RS-485 serial devices. Up to 4 modules can be installed in one groov EPIC chassis, providing a total of 16 serial ports to support these communication requirements.

For more information visit https://info.opto22.com/this-is-epic-introducing-groov-epic

---
ASI Controls Announces U.S. Manufacture of new USB-IO Device

The ASIC/3-USB-IO Expander provides heating, ventilation and air conditioning controls installers a low-cost, easy-to-implement method for increasing the number of inputs and outputs available for certain programmable controllers. Powered solely by the host controller, the USB-IO allows users to immediately starting using eight additional analog inputs, eight relay outputs, and four analog outputs. By connecting the Expander to an ASIC/3 controller, all of the new inputs and outputs are automatically added to the host controller's I/O count. This new I/O looks identical to the host's native I/O and is configured using Visual Expert.
For more information visit http://www.asicontrols.com


---


[Click Banner To Learn More]
[Home Page] [The Automator] [About] [Subscribe ] [Contact Us]