Echelon Previews Upcoming LonMaker for Windows
Release at LonWorld99 Conference
AMSTERDAM, The Netherlands--(BUSINESS WIRE)--Oct. 13, 1999-- Echelon Corporation (NASDAQ: ELON), the leading worldwide provider of infrastructure components and tools for LonWorks(R) control networks, today previewed Release 3 of its industry-leading LonMaker(tm) for Windows(R) Integration Tool. The unveiling at the LonWorld99(tm) Conference and Exhibition gives attendees an advanced look at the powerful new features and benefits that LonMaker 3 will deliver. Echelon's LonMaker for Windows Integration Tool is the most widely used tool for installing and maintaining open, interoperable LonWorks networks. Built on top of the Visio(R) technical drawing package, LonMaker for Windows provides an easy-to-use yet extremely powerful tool to quickly design, install, and maintain LonWorks networks. LonMaker 3 includes a host of enhancements designed to increase performance and productivity and reduce total system cost. These enhancements include the following features: -0- *T -- A new network recovery feature that enables networks installed by legacy tools to be imported into a LonMaker project.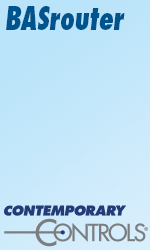 -- A new network merge function that allows network designers to independently engineer, install, and verify separate portions of a system and to then merge these independent systems into a single network for ease of system operation, data sharing, and maintenance.
-- New smart shapes for Echelon's recently announced i.LON(tm) 1000 IP Server that speeds the creation of LONWORKS networks that use the i.LON 1000 to connect to the Internet, corporate intranets, or any other Internet Protocol (IP) based network.
-- Enhanced subsystem master shapes that allow users to create libraries of frequently used designs, reducing engineering time for large systems.
-- Batch operations that eliminate repetitive tasks for systems with many devices.
-- A new LonMaker Network Explorer that simplifies navigation through large network designs.
-- Enhanced shape styles that make it easier to determine the status of devices and diagnose system problems.
-- Integration with Visio's latest release, the Visio 2000 Technical Edition. This new version of the popular Visio drawing tool reduces the time required to create and edit LonMaker drawings.
-- Integration with Echelon's upcoming LNS(tm) for Windows 3 software, providing increased performance and complete IP support. *T -0-
"We are very excited about LonMaker 3," said Rich Blomseth, product marketing manager for the LonMaker tool. "The new features will provide significant reductions in the time required to engineer and commission LonWorks networks, while maintaining the ease-of-use that made the first two releases of LonMaker the most popular tool for open LonWorks networks." The English language edition of LonMaker 3 will begin production shipments in the second quarter of next year, with German and French editions released shortly thereafter. For more information on the LonMaker tool, contact your local Echelon sales representative or visit the product home page at www.echelon.com/lonmaker.
About Echelon Corporation
Echelon Corporation (NASDAQ: ELON) is the developer of LonWorks networks, recognized internationally as a standard for open, interoperable control networks. With thousands of application developers and millions of devices installed worldwide, LonWorks is a leading open, networked control solution for building and home automation, industrial, transportation, and public utility applications. Echelon offers a full range of off-the-shelf hardware and software products to support the development, installation and management of intelligent, open and interoperable control networks. Echelon is based in Palo Alto, California with international offices in China, France, Germany, Japan, Korea, The Netherlands, and the United Kingdom. News and information are available at www.echelon.com. Echelon's LonWorld99(tm) Conference and Exhibition is the world's largest conference and exhibition focused on the networking of everyday devices, October 13-15 in Amsterdam, The Netherlands. Online news for LonWorld99 is available at http://www.lonworld99.com .
---


[Click Banner To Learn More]
[Stay Informed - Subscribe to our Update Mailing List]
[Home Page] [Contact Us] [The Automator - Current Issue]
[News] [Systems] [Products] [Resources] [About]

Visit Home Toys to Learn about Home Automation
Web Design by HomeToys
©Enviromation 1999