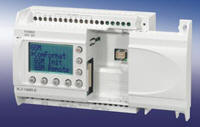 Mitsubishi Micro Controllers – ALPHA 2 (ALPHA XL)
The Alpha 2 (Alpha XL) brings the benefits of the Alpha closer to the functionality of a Micro PLC. A program capacity of 200 functions and fifteen new function blocks including mathematical operations, PWM, 1KHz high speed counter and SMS text messaging, along with a wide operating temperature (-25 to 55°C) open up new possibilities in all areas of building and industrial automation. The large back lit screen features display options including bar graphs and scrolling text. Optional extension units can increase the I/O by 4 points of digital I/O.
For more information visit http://sites.google.com/site/xmlcontrol/Home
---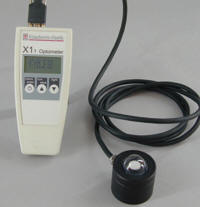 Multi-Spectralband Filter Radiometer
Four-channel multiplexed technology allows Gigahertz-Optiks' X1-1 hand-held optometer to simultaneously operate and display multiple detector measurements of the XD-450X 3-Cell Detector series. Detectors are available for any radiometric / photometric application including but not restricted to UV-BLUE light phototherapy, UV curing & processes, photostability, UVGI, laser power, LED measurement, PAR, illuminance, luminance & color, UV/Light Hazard and NDT.
For more information visit http://www.gigahertz-optik.com/
---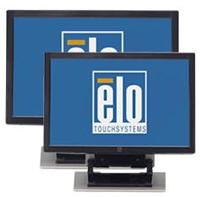 New Zero-Bezel TouchMonitors from Elo TouchSystems
With the release of the new Elo TouchSystems 1900L and 2200L high-resolution LCD touch monitors, Tyco Electronics' Elo TouchSystems, the global leader in touchscreen technology, is radically changing the look and feel of touchscreen technology. The 1900L and 2200L are the first zero-bezel wide-aspect ratio touchmonitors with a 100-percent useable surface area. The zero-bezel design removes the frame, or bezel, of standard monitors to create a seamless glass surface designed to showcase the wide-screen, high-definition experience.
Combining state-of-the-art Elo TouchSystems Acoustic Pulse Recognition (APR) touch technology with a seamless screen, the 1900L and 2200L touchmonitors are designed for use in high-traffic retail, hospitality and other public environments, and offer both aesthetic elegance and world-class durability. Both monitors also provide zero-drift performance and will never require recalibration, ensuring a long, low-maintenance functional life. For more information visit www.electrograph.com.
---
Digital Horizon Solutions Unveils Eclipse EVR™ (Event Video Recorder)
FRISCO, TEXAS—Digital Horizon Solutions (DHS), a progressive provider of integrated security management solutions unveils the Eclipse EVR™ (Event Video Recorder). Whether you are using DVRs, NVRs, IP Cameras or analog video, the Eclipse EVR™ (Event Video Recorder) software gives you total control of your security video. You choose what to store, when to store and where to store. No proprietary hardware. Open Standards Software. With Eclipse EVR™, you can even define intelligent video alarms including; people counters, package left behind, loitering, wrong direction and more. The easy to use client works just like a TiVo™ in addition to event recording you can even pause live video. For more information visit www.1dhs.com
---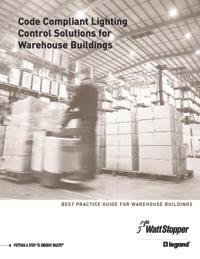 New best practice guide focuses on energy saving strategies for controlling lighting in warehouse buildings
SANTA CLARA, CA September 2008 – Watt Stopper/Legrand's best practices design library has a new publication: "Best Practice Guide for Warehouse Buildings." The new 96-page guide is available in print and online as an e-Book. This comprehensive publication was written to help specifiers and building managers successfully incorporate lighting controls into both new and existing warehouses. The control solutions presented focus on energy savings and building code compliance, and provide convenient control throughout a warehouse facility.
To access "Best Practice Guide for Warehouse Buildings" and other Watt Stopper/Legrand design resources, visit www.wattstopper.com
---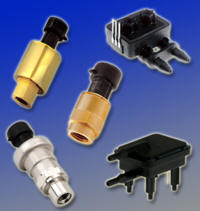 Kavlico Offers a Broad Selection of Pressure Sensors for HVAC & Refrigeration Applications
Manufactured for high volume, OEM applications, Kavlico pressure sensors provide accurate and repeatable pressure measurements for such applications as:
HVAC – variable air volume (VAV) systems, static duct pressure, filter pressure monitoring, combustion air flow, modulated furnace controls, and gaseous leak detection
Refrigeration – chillers, supermarket refrigeration, refrigerant suction & discharge monitoring, and hydronic systems and steam recovery
For more information visit www.kavlico.com

---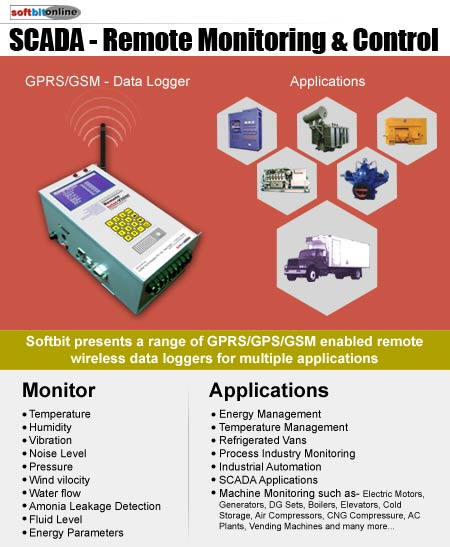 For more information visit www.softbitonline.com
---
Elk Introduces the Powerful M1 Control Family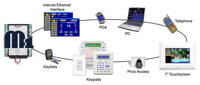 Control security, automation, access, lighting, HVAC, CCTV, entertainment, & other electrical devices. User interfaces include keypads, touch screens, software for PCs and PDAs, telephones, wireless key fobs, or proximity fobs/cards. Pleasing voice announces system status, allows for telephone remote control, & alerts you while you are away with a phone call to advise critical temperature levels, water leaks, children arriving home from school, etc. System can be controlled over the internet & alert the user with emails. M1 provides complete control & provides alerts on what you want to know (onsite or remotely). For more information visit www.elkproducts.com
---
---


[Click Banner To Learn More]
[Home Page] [The Automator] [About] [Subscribe ] [Contact Us]