---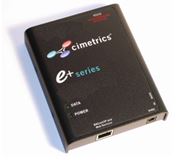 BACnet/IP to FP-93 flow processor interface

Cimetrics is excited to announce our new product - B6060 - BACnet/IP to Emco Spirax Sarco FP-93 flow processor interface. This product is used to expose data points from FP-93 meter to BACnet/IP. The "E+ series" enables innovative applications together with existing Building Automation Systems so you can offer solutions which save money and improve building comfort. This unit is a compact solution for customer support and service personnel who need to expose FP-93 data to BACnet automation network in the field or in the lab. Meter data exposed to the BACnet network includes Power, Energy, Volume, Flow, Velocity, and more.

For more information visit Cimetrics


---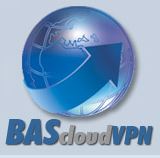 New BAScloudVPN Service Offers Secure Remote Internet Communication
Contemporary Controls' new BAScloudVPN service makes it possible to provide secure, remote communication over the Internet by hosting a Virtual Private Network (VPN) server in the cloud.
For more information visit http://www.ccontrols.com/enews/0913story2.htm

---
Continental Control Systems Products at WEEC 2013

WattNode® Electric Power Meters — Now Offering ANSI C12.1-2008 Certification
At WEEC 2013, Continental Control Systems will showcase its entire line of WattNode® electric power meters, including the revenue-grade WattNode Revenue. The WattNode Revenue meters meet the accuracy requirements of ANSI C12.1, and support Modbus®, BACnet®, or LonTalk® communications protocol or a pulse output.

For more information visit www.ccontrolsys.com

---
IP Router Provides Secure Remote Access Over the Internet

Contemporary Controls EIPR-V Skorpion VPN Router provides secure remote Virtual Private Network (VPN) access to the Internet via a cellular or Ethernet connection. Using the EIPR-V VPN Router in conjunction with our BAScloudVPN monitoring service provides an opportunity to enjoy the benefits of a VPN without maintaining a resident VPN.

For more information visit http://www.ccontrols.com/ctrlink/eipr.htm

---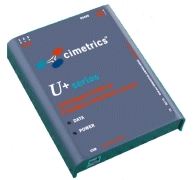 Cimetrics Inc.: U+4 - Intelligent USB to BACnet MS/TP interface
B2110 Intelligent USB to BACnet MS/TP interface is now available for use with Wireshark, Cimetrics BACnet Explorer v3.0, Cimetrics BAS-o-matic and Cimetrics OPC Server. Its high speed co-processor handles time critical communication and solves Windows real time response issues, making sure that you will never miss an MS/TP packet. It can also be used to capture and decode Modbus RTU packets with Cimetrics BAS-O-matic if enabled as a Modbus RTU interface.
For more information visit www.cimetrics.com
---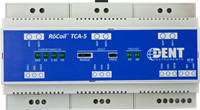 DENT Instruments Announces the RōCoil TCA-5™: Flexible CTs with a 5A Output
DENT Instruments, a global leader in the design and manufacture of power and energy measurement instruments, announces the launch of the RōCoil TCA-5™, a three-channel integrating transconductance amplifier that translates the electrical output signal from the RōCoil™ current sensor to a 5 amp AC current, emulating a traditional current sensing transformer. The DENT RōCoil TCA-5™ delivers the flexibility and ease-of-installation of the RōCoil flexible current sensors to applications using power meters with 5A current transformer inputs.
For more information visit www.DENTinstruments.com

---
DAQ'S Entrowatch access control systems wins recognition at ASIS 2013

DAQ Electronics, a leading manufacturer of high-end security software and equipment, announced today that the company's EntroWatch access control system was honored as a Top 10 product at this year's ASIS International seminar and exhibits. The world's first PoE/PoE+ native BACnet access control system, EntroWatch addresses emerging requirements in the commercial security market by offering integrators an easy to install, easy to maintain system designed to an industry standard. Presented by ASIS International, the Accolades Awards recognize security's most innovative products, services, and solutions.
For more information visit www.entrowatch.com

---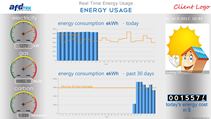 AFDtek Releases Energy Dashboard Product

AFDtek has released a cost effective energy dashboard product that will simplify the process of adding a public display to an energy management system. The dashboard can show current and historical energy usage patterns of one or more buildings. The AFDtek Energy Dashboard is available in standard configurations for BACnet, Johnson Controls Metasys or OPC connectivity. Included are several standard dashboard pages for the display of energy usage, energy usage comparison, photovoltaic panel performance and local weather.

For more information visit www.afdtek.com
---
Valve+Actuator-Compact Automated Valve by Assured Automation
The VA Series combines a pneumatic actuator and fast on-off control valve into one body, eliminating packing glands, actuators and mounting kits. There are no exposed moving parts, eliminating pinch points and increasing operator safety. Since the actuator is part of the valve, costs are greatly reduced when compared to standard actuated valves. Operating life has been tested to well over 1,000,000 cycles, due to the balanced design which reduces friction and wear. The stroke is linear and parallel to the flow, dramatically reducing the required force to close or open the valve. The internal waterway design was designed for optimum flow characteristics. Assured Automation's VA Series replaces angle valves and ball valves in many installations due to its reduction in size and competitive cost. It also replaces large solenoid valves where small orifices clog and diaphragms rupture.
For more information visit http://assuredautomation.com/VA/index.php

---
Voice-enabled remote control solutions for ZigBee RF4CE

Texas Instruments (TI) announced new voice-enabled ZigBee RF4CE and Bluetooth Smart remote control development kits that will bring advanced voice features to more remotes and more consumers. Working with Nuance Communications, Inc., a leading provider of voice and language solutions, TI's new remote control solutions deliver high-quality voice recognition powered by Nuance's Dragon TV in a limited bandwidth stream without quality loss or impact on the results. TVs and set-top boxes (STBs) now offer more advanced services where voice-enabled remotes provide an additional method for user control.The performance and low power of TI's solution delivers advanced consumer applications including voice commands, hands-free search and navigation as well as user identification for customized user interfaces. Additionally, with a lower cost point and more flexibility than current voice-enabled remote technology, TI's RF4CE and Bluetooth Smart remote solutions make embedded- and Internet- or cloud-based remotes a reality.

TI's voice-enabled remote control kits are currently being offered to qualified customers.


---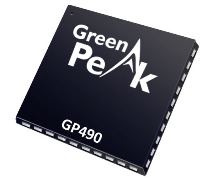 Low Cost and Low Power: the new ZigBee PRO GP490 from GreenPeak

GreenPeak Technologies, a leading ZigBee semiconductor company, introduced the latest addition to its ZigBee chip portfolio - the new GP490, a low cost, ultra-low power ZigBee PRO communication controller that allows the design and manufacture of cost and energy optimized sensor devices for the rapidly growing Smart Home application market. The GP490 has been specifically developed to address the Smart Home market demand for low power sensor applications like door sensors, window sensors, temperature sensors and light switches.
With the GP490, these kinds of low power, low data rate Smart Home applications equipped with the energy optimized GP490 will be able to operate on a coin cell battery for over 10 years, eliminating the maintenance problem of frequent battery replacement.

For more information visit www.greenpeak.com.

---
---


[Click Banner To Learn More]
[Home Page] [The Automator] [About] [Subscribe ] [Contact Us]