---
This KMC video covers altering block programming program flow with an IF block and declaring local variables. This video is part of a five part series.

https://www.youtube.com/watch?v=UYFb-aGTohg


---
FIN Stack 4.0 - Graphic Builder - Equipment
With FIN 4.0, we have now introduced a brand new Graphic Builder app that is included within FIN Stack. The Graphics Builder app is entirely HTML5 and utilizes context-sensitive wizards to help the user build their graphic quicker than ever before. Since everything in FIN Stack is context sensitive, the first thing you'll need to do is navigate down to one of the equipment you'll be creating a graphic for. Once the graphic builder is launched, a wizard will appear with pre-filled out data based on the context equipment. From there you can select template for the background, and then chose the points & components to bring in.

Subscribe: Want to see more videos? Subscribe to our FIN Weekly Mailing List or to our FIN Stack Youtube Channel.
---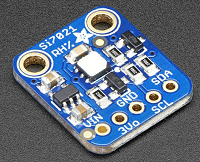 Adafruit Si7021 Temperature & Humidity Sensor Breakout Board
It's summer and you're sweating and your hair's all frizzy and all you really want to know is why the weatherman said this morning that today's relative humidity would max out at a perfectly reasonable 42% when it feels more like 77%. Enter the Si7021 Temperature + Humidity Sensor - the best way to prove the weatherman wrong! This lovely sensor for Silicon labs has ± 3% relative humidity measurements with a range of 0–80% RH, and ±0.4 °C temperature accuracy at a range of -10 to +85 °C. Great for all of your environmental sensing projects. It uses I2C for data transfer so it works with a wide range of microcontrollers. We put this nice sensor on a breakout board with a 3.3V regulator and level shifting so you can use it safely with 3.3V or 5V power & logic. There's a PTFE filter to keep the sensor clean, that's the white flat thing on top. Also comes with some pin header. Some light soldering is required to attach the header but it's easy to do.
For more information visit https://www.adafruit.com/products/3251
---

Adafruit HUZZAH ESP8266 Breakout

Add Internet to your next project with an adorable, bite-sized WiFi microcontroller, at a price you like! The ESP8266 processor from Espressif is an 80 MHz microcontroller with a full WiFi front-end (both as client and access point) and TCP/IP stack with DNS support as well. While this chip has been very popular, its also been very difficult to use. Most of the low cost modules are not breadboard friendly, don't have an onboard 500mA 3.3V regulator or level shifting, and aren't CE or FCC emitter certified....UNTIL NOW!

The Adafruit HUZZAH ESP8266 breakout is what we designed to make working with this chip super easy and a lot of fun. We took a certified module with an onboard antenna, and plenty of pins, and soldered it onto our designed breakout PCBs.

For more information visit https://www.adafruit.com/products/2471
---

LE-802 Intelligent Audio Analytics System
The LE-802 is an Intelligent Audio Analytics System offering a robust, easy to use and easy to install application for unattended audio monitoring on specific events such as gunshots, aggressive speech, glass breaking and car alarms. The system is a complete hardware and software solution that is housed in a weather and vandal resistant enclosure for outdoor applications. It provides for constant 360° audio monitoring over large areas and is designed for easy installation on most city utility poles or walls. The LE-802 seamlessly integrates with most Video Management and Monitoring Systems or can also work as a stand-alone edge solution analyzing sounds in real-time.

For more information visit http://www.louroe.com

---

Raspberry Pi technology now used in QA Gateway
QA Graphics, a leader in the building automation system (BAS) graphic outsourcing industry, is excited to announce the implementation of a new and dynamic communication technology in their QA Gateway Device. Their QA Gateway that partners with their Energy Efficiency Education Dashboards®, is now built with Raspberry Pi technology that uses DSA's open source IoT platform and data managing software. Raspberry Pi 3 is small in size (about a credit card to be exact) but packing a big punch as the latest technology that has the potential to have a transformative effect on the HVAC controls industry. QA Graphic's Data Manager has the ability to import and export historical data and create manual entry points or add existing points from the building automation system. Allowing you to compare and share your building data in the form of an education dashboard.
For more information visit http://www.qagraphics.com
---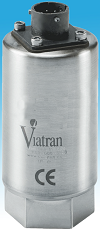 Viatran Introduces Rugged All-Stainless Steel General Purpose Industrial Pressure Transmitters

The Viatran Model 24A/34A Series is a family of general purpose industrial pressure transmitters, designed for optimal application versatility and reliability. Their rugged construction features all stainless steel housings and wetted parts for high resistance to humidity and corrosion. Customers can choose from among 34 unique standard ranges, with available selections between 3 and 5000 PSI (0.2 and 345 bar), along with choices of gage, sealed gage, absolute and vacuum pressure types. Units are also compact and lightweight (10 oz /283 g), facilitating their ease of installation within space constrained environments.

For more information visit visit www.viatran.com.
---

New 2101P One-Port ONT From Zhone Technologies Designed for Industrial GPON Applications

Zhone Technologies, Inc. (NASDAQ: ZHNE) has introduced the 2101P GPON Optical Network Terminal (ONT), its first single-port ONT with Power Over Ethernet (PoE) designed for industrial and enterprise applications. The new compact ONT fits inside a four-inch electrical box and has a rugged, aluminum casing to withstand high temperatures.
For more information about the 2101P ONT, visit www.zhone.com/products/ZNID-GPON-2101P/
---
---
---


[Click Banner To Learn More]
[Home Page] [The Automator] [About] [Subscribe ] [Contact Us]