News Briefs
Delta Control Products, Inc. - In addition to their superior control valves, Delta Control Products, Inc. is now offering Control, Balancing and Round Dampers manufactured to strict UL standards. Delta's Dampers, which lead the industry in quality, can be supplied with or without the Damper Driver. The first-rate Damper Drivers come in Modulating, On/Off, or Tri-state with jumper selectable features making it easy to set-up or alter any application in the field. For more information on Delta Control Products, Inc. Dampers and Control Valves please visit the website at www.deltacp.com where you can find specifications, engineering help, or even place an order online. For those who prefer human interaction you can call 12 hours a day (8:00am-8:00pm EST) 1-800-377-2600 and a friendly Engineer or product specialist can assist you with your inquiry.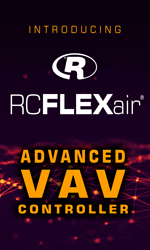 September 20, 1999
Veterans Administration Awards $29 Million Contract to DukeSolutions - Charlotte, N.C. – DukeSolutions, the energy services subsidiary of Duke Energy, will implement more than $29 million of energy improvements for eight Veterans Affairs Medical Centers in Virginia, West Virginia, and North Carolina, under a contract announced today by the Veterans Integrated Services Network Region 6 (VISN-6).



Charlotte – DukeSolutions will undertake a number of building and energy initiatives at the Toronto Dominion Centre, Canada's largest office complex, as part of a recently announced $19 million (US) contract. DukeSolutions has been awarded a contract for an integrated energy alliance that will help the Centre to maintain its competitiveness and attract, serve and retain customers.

Fluke Network Inspector Version 4.0 Adds Network Diagramming Capability With Visio Enterprise 2000 - EVERETT, Wash. – Fluke Corporation, a leading provider of products and related services for the installation, monitoring and maintenance of communications networks announced Fluke Network Inspector version 4.0. This latest version of Fluke's powerful, award winning network management software now works with Visio Enterprise 2000 adding diagramming capability to Network Inspector's fast, complete device discovery and monitoring functions to provide IT professionals with enhanced network visibility, even in complex, switched environments.
BACnet to Become ISO "Committee Draft" - Canberra, Australia. - Members of ISO/TC205/WG3 voted on Tuesday, September 28, to submit the BACnet standard, as amended by Addenda 135a, 135b, and other immediately pending changes, to the full Technical Committee with the recommendation that it be advanced to the ISO "Committee Draft" (CD) stage. A CD is two stages removed from a final "International Standard" but with adequate consensus a "fast track" procedure may be invoked. The Working Group meeting was attended by representatives of Australia, Belgium, Canada, Germany, Ireland, Japan, United States, and the European Union.
---


[Click Banner To Learn More]
[Stay Informed - Subscribe to our Update Mailing List]
[Home Page] [Contact Us] [The Automator - Current Issue]
[News] [Systems] [Products] [Resources] [About]

Visit Home Toys to Learn about Home Automation
Web Design by HomeToys
©Enviromation 1999