Connexus Energy Launches New Environmental Monitoring Services Partners with PureChoice, Inc. on the PureTracTM System
(Ramsey, MN) -- Connexus Energy and PureChoice, Inc. have signed a licensing agreement giving Connexus the exclusive right to be the billing and collection agent for the PureTracTM Environmental Information System within the State of Minnesota.
Terms of the agreement allow Connexus to provide the exclusive billing and collection system for PureTrac users throughout Minnesota. In addition, Connexus has agreed to become a distributor of the PureTrac system for its numerous commercial customers.
PureTrac is a patented, sensing data collection, and Internet reporting system that remotely and continuously monitors indoor air quality. A wide variety of air-borne irritants contributing to the phenomena known as 'sick building syndrome', such as temperature fluctuations, paint and carpet fumes, dust, and smoke, are detected by the PureTrac system. Unique sensors, or noses, are placed strategically throughout any building and are connected to an on-site data acquisition system that gathers the building's environmental information. Using proprietary software, a PureChoiceR central computer collects and processes air quality data each night and makes it available to customers over the Internet. With a local phone call, building managers, school officials, restaurant owners and other PureTrac customers can view their secured data from any location, 24 hours a day, seven days a week, on the PureChoice web site. Customers use the information to ensure a comfortable and healthy environment. The PureTrac Environmental Information System is being targeted for office buildings, restaurants, and schools throughout Minnesota.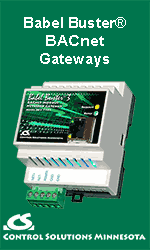 Rick Newland, CEO of Connexus Energy, says the partnership will benefit everyone, including customers. "We are continually providing our customers with more services for their homes and businesses. Demand for the PureTrac system is growing, and we are excited to be offering this unique service to our customers."
Bryan Reichel, CEO and President of PureChoice, concurs. "We are pleased to have a progressive utility like Connexus as our billing and collections partner for our home state. This licensing agreement allows us to introduce the PureTrac system to Minnesota and will help everyone in the state better understand their own indoor air quality issues." This is the second PureTrac statewide license that PureChoice has sold; the first was in Nevada.
Connexus Energy is the largest customer-owned utility in Minnesota providing electricity to nearly 92,000 homes and businesses in portions of Anoka, Chisago, Hennepin, Isanti, Ramsey, Sherburne and Washington counties. Additional information about Connexus Energy and its products and services is available on-line at www.connexusenergy.com.
PureChoice, headquartered in Edina, Minnesota, is a privately held environmental information management company that markets environmental information systems, solutions and Internet data collection and reporting.
---


[Click Banner To Learn More]
[Stay Informed - Subscribe to our Update Mailing List]
[Home Page] [Contact Us] [The Automator - Current Issue]
[News] [Systems] [Products] [Resources] [About]

Visit Home Toys to Learn about Home Automation
Web Design by HomeToys
©Enviromation 1999