SETRA SYSTEMS, INC. INTRODUCES THE NEW MODEL 267MR MULTI-RANGE PRESSURE TRANSDUCER FOR LOW DIFFERENTIAL PRESSURE MEASUREMENTS
Setra systems, Inc. introduces the new Model 267MR low differential pressure transducer, designed for measurement of pressures and flows of air and non-conducting gas. The 267MR is ideal for HVAC applications, energy management systems, variable air volume and fan control, environmental pollution control, static duct and cleanroom pressures, oven pressurization and furnace draft controls, and medical instrumentation.
Ideal for customers who need to configure on the fly, the Model 267MR offers up to 6 different pressure ranges (bi-directional and unidirectional) in each transducer, reducing inventory from 20 single range units to only 4. Ranges include +0.1 in. W.C. full scale to 30 in. W.C. full scale. The voltage output is field configurable to either 0 to 5 VDC or 0 to 10 VDC. A 4 to 20 mA output is also available.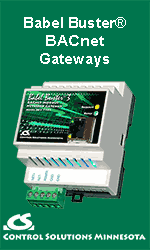 The Model 267MR's improved capacitance-sensor design allows up to 10-psi overpressure (in either direction), with no damage to the unit. In addition, the sensor has thermally matched coefficients, which promote improved temperature performance (less than 0.033% FS/°F of thermal error for operation from +40 to +150°F) and excellent long-term stability.
The 267MR offers 1.0% accuracy, and its internal regulation permits use with unregulated 24 VAC or 24 VDC power supplies. In addition, the Model 267MR is available with 3/16" O.D. barbed brass pressure fittings for ¼" push-on tubing. Electrical connection is through a screw terminal strip with PG-9 or PG-13.5 cable strain relief or conduit termination. The Model 267MR is IP65/NEMA 4 rated and has a UL94V-O Flammability rating as well as complying with the European requirements of Council Directive 89/336/EEC.
Setra Systems, Inc. is a designer, developer, and manufacturer of high accuracy electronic instrumentation, which measures pressure, acceleration, and weight. Setra's products are used by many process and manufacturing industries, federal agencies, and research laboratories.
For more information on the Model 267MR or Setra's complete product line, contact Setra Systems, Inc., 159 Swanson Road, Boxborough, MA 01719: call 1-800-257-3872, fax: 978-264-0292 or e-mail: sales@setra.com. Visit Setra on the world wide web at http://www.setra.com
---


[Click Banner To Learn More]
[Stay Informed - Subscribe to our Update Mailing List]
[Home Page] [Contact Us] [The Automator - Current Issue]
[News] [Systems] [Products] [Resources] [About]

Visit Home Toys to Learn about Home Automation
Web Design by HomeToys
©Enviromation 1999