TAC acquires CSI, forms new company
Europe's fastest growing integrated building automation company continues global expansion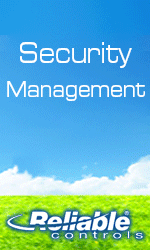 MALMÖ, SWEDEN - August 31, 2000 - TAC AB, one of the leading building automation companies in Europe, has agreed to acquire CSI Control Systems International Inc. for an undisclosed price, pending shareholder approval.
The combined new company ranks as the fourth largest building automation company in the world. Wayne Stevenson, chairman and CEO of CSI, said, "I am excited about the breadth of services our new company can bring our customers around the world, and I look forward to the aggressive growth we are planning." Stevenson, founder of CSI, will be a member of the TAC board of directors.
CSI provides integrated information, control solutions and energy solutions for commercial, industrial and institutional buildings on all seven continents. It is one of the largest and most successful U.S.-based building automation companies. TAC offers building automation solutions, systems and services based on an open standard protocol that provides communications links to all technical functions in a building including environmental control, security and operating equipment.
Arne Frank, chief executive officer of TAC, said: "CSI's competence, good reputation, systems and products as well as the fact that CSI complements TAC's existing geographical presence extremely well will enable us to strongly expand our market presence and create intelligent buildings globally."
He added, "Using leading-edge information technology based on Internet and modern IT-systems, Building IT™, we give our customers complete freedom of choice with an open-systems solution that provides optimal indoor climate, security and access control while reducing operating costs."
Prior to the CSI acquisition, TAC operated in more than 40 countries with more than 1,000 employees. The acquisition of CSI will nearly double TAC's revenues, increase its number of employees to approximately 2,000, and add new operations in the United States, Australia, Asia, the Middle East and Europe.
In 1999, TAC had an organic growth rate of 25 percent, and its 1999 strategic acquisitions brought the overall growth rate to more than 40 percent. CSI has been consistently profitable, sustaining a 27 percent compound growth rate for 13 years. Revenue for 2000 is estimated at US$150 million. With this merger, combined revenues for 2000 will exceed US$300 million, making TAC the fastest growing global building automation supplier and potentially one of the most profitable automation companies in the world.
"We are convinced that the merger of TAC and CSI, which establishes a new world leader in open systems, will create an even better basis for further international expansion and interesting products and services development," said Goran Lundberg, chairman of TAC. TAC is owned by EQT, a group of private equity funds, which focuses on acquiring emerging companies that exhibit strong growth potential. Claes Dahlbäck, chairman of EQT Scandinavia Ltd., said: "The acquisition of CSI is of great strategic importance for TAC. The new market position will provide significant growth opportunities. This is a very positive development for both TAC and EQT".
FACTS ABOUT TAC As a supplier of open integrated systems and services for building automation, TAC enjoys a leading global position in the market for Building IT. British Airways, Ericsson and the Kremlin are among TAC's international customers. TAC has subsidiaries in the Nordic countries, the United Kingdom, Germany, Poland, Russia and Singapore along with a representative office in China. A network of associated partners spans more than 40 countries. The estimated revenue for TAC in 2000 is approximately US$160 million. Additional information is available on the Internet at www.tac.se.
FACTS ABOUT CSI CSI's headquarters is in Dallas, Texas, with regional headquarters in London, England, and Perth, Australia, and offices in Beirut, Lebanon, Warsaw, Poland, and Hong Kong. The company's operations serve the Americas, European and Asia-Pacific markets through 26 offices in six countries and with 200 distribution partners in 38 countries. CSI's estimated revenue for 2000 is US$150 million. Among CSI's customers are Rockefeller Center in New York City, Ngee Ann City in Singapore and Federal Aviation Administration sites in the United States. Additional information is available on the Internet at www.csi-controls.com.
---

[Click Banner To Learn More]
[Stay Informed - Subscribe to our Update Mailing List]
[Home Page] [Contact Us] [The Automator - Current Issue]
[News] [Resources] [Products] [Systems] [About]

Visit Home Toys to Learn about Home Automation
Web Design by Enviromation