---

EMAIL INTERVIEW – Jeffrey Seewald & Ken Sinclair
Jeffrey Seewald is a High Performance Buildings Engineer with Building Intelligence Group
He has produced the content for Engineered Systems conferences since 2008.
---
More on the Engineered Systems High Performance Buildings Conference

The program is full of speakers covering a range of topics that span all building systems, from the envelope to HVAC and lighting, to building automation and controls, to metering, dashboards and Smart Grid integration.

Engineered Systems and Building Intelligence Group would like to invite all AutomatedBuildings.com readers to attend the High Performance Buildings Conference. This interactive forum will deliver industry leadership and expertise to help solve today's building systems challenges.
As our special guests, use registration discount code "Automated20" to get 20% off of your High Performance Buildings Conference registration. That's over $100 in savings!
Register today with your discount code at www.esmagconference.com.

---
Sinclair: Last month, Robert Beverly provided an overview of the upcoming conference. What more can you tell us about the keynote speakers?

Seewald: As Robert mentioned
last month
, we have two great keynotes. In addition to being a professor of architectural engineering at Penn State, James Freihaut is also the Director of Operations and Technology for the Greater Philadelphia Innovation Cluster for Energy Efficient Buildings, one of the U.S. Department of Energy's newly created Innovation Hubs. Earlier this year, Dr. Freihaut was interviewed in Architect Magazine, and this article provides some insight into where the Hub will be headed with their efforts:
•
http://www.architectmagazine.com/energy-efficiency/find-your-inner-scientist-james-freihaut.aspx
.
On Day 2, Massoud Amin, a professor of electrical and computer engineering, and head of the Minnesota Smart Grid Coalition, will share a vision of the power grid for the 21st century, the potential paths to its realization and the integral role of buildings in that vision. For a preview of Dr. Amin, you can listen to him at the University of Minnesota and on National Public Radio's Science Friday:
•
http://blog.lib.umn.edu/ccemedia/podcasts/2011/01/get-smart-a-power-grid-for-the.html
•
http://www.npr.org/2011/01/14/132934014/adding-smarts-to-the-electrical-grid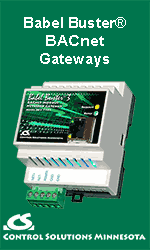 Sinclair: What about beyond the keynotes, what more can you tell us?

Seewald: Well, the program is full of speakers covering a range of topics that span all building systems, from the envelope to HVAC and lighting, to building automation and controls, to metering, dashboards and Smart Grid integration. We are also trying something new by interspersing workshops in the program. These workshops are intended to create an environment for much greater interaction among conference attendees by offering a topic with a moderated discussion lead by industry experts.

Sinclair: Where can prospective attendees learn more and register?

Seewald: All of the latest information is available at
www.esmagconference.com
. Early bird registration remains in effect until August 14th, and attendees can save by registering sooner rather than later. We are looking forward to a fantastic conference in September!
---
About Jeffrey Seewald, PE, High Performance Buildings Engineer

Jeffrey Seewald is a licensed professional engineer with nearly 20 years of experience in commercial buildings systems applications engineering and systems optimization.
He is experienced with integrated building automation systems and controls, HVAC systems and equipment, building systems applications engineering, and IT networks. Jeff's work at Building Intelligence Group spans a spectrum: from planning, technical analysis and engineering design for building owners, to industry and market research, to education and advocacy for intelligent buildings. Jeff's overall goal is to provide clients with research, analysis and solutions to help them achieve greater levels of functionality, efficiency, and intelligence in buildings.
Prior to joining Building Intelligence Group, Jeff led the definition, development, and deployment of next generation web-based building automation products and enterprise systems. Past experience also includes product marketing, engineering, and support of building systems and applications, and development of HVAC equipment applying engineering analysis in heat transfer and fluid dynamics. Jeff holds several patents for inventions related to HVAC equipment as well as building automation and controls.

Throughout his professional life, Jeff's work reflects a passion for energy efficiency, renewable energy, and sustainability. Jeff earned his Bachelor of Science in Mechanical Engineering from The Pennsylvania State University.

About Building Intelligence Group LLC
Building Intelligence Group LLC is an independent consulting firm that provides technical and strategic consulting services with a focus on high performance buildings, energy efficiency, and sustainability. For more information please visit: www.buildingintelligencegroup.com.

---
[Home Page] [The Automator] [About] [Subscribe ] [Contact Us]