---
The Need for Speed

The driver for faster operation is going to come from upcoming needs for buildings to work more cooperatively with their power sources.

Paul Ehrlich, Ira Goldschmidt & Angela Lewis
Building Intelligence Group

August Issue - BAS Column
There is a great line in the classic 1980's movie, "Top Gun," where Maverick says to his co-pilot, Goose, " I feel the need" and they then say in unison "the need for speed." While perhaps this is something that fighter pilots share with each other, it is rarely something we say when designing a control system, but that may be changing.

The main goals for most control system designs are reliability, effective and efficient control, and economical installation and service. As an industry, we have grown accustomed to the application, and the fact that since the processes we are controlling tend to be fairly slow to react, control systems do not need to be all that fast. While there are a number of notable exceptions to this practice (electrical and lighting systems, as examples), most HVAC control systems have settled into using communications that are adequately suited to the application (i.e. BACnet MSTP) but not exactly what we would consider to be fast or high performance. The good news is that these systems work fine, are highly reliable and are fairly economical to install (They also work much better than the electrical, mechanical or pneumatic systems we used back when Top Gun was in theaters). Control suppliers have also done a great job helping to mask any system speed issues from the operator by having the system bring data back periodically so that graphics can be rapidly displayed, giving the impression that the system is faster than it really is.

As the world of IT changes, we are starting to see systems that can be easily architected using high-speed networks, resulting in higher speed communications and performance. Most of the systems that we are designing have at least the larger controllers (air handlers, central plants, etc.) on a high-speed network. Still, it is not unusual to see many large pieces of equipment (chillers, large rooftop units, etc.) on slow speed connections and of course, terminal units are pretty much always on those systems. We also tend to use actuators and control loops that are appropriate for the application, but not very fast. The result is once again fairly stable operation and reasonable cost.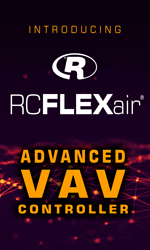 So why should we change? Well, the need for speed occurs when we need to have building systems from the VAV box to the air handler to the chiller plant react quickly – perhaps in seconds, if not faster. The driver for faster operation is going to come from upcoming needs for buildings to work more cooperatively with their power sources. This might be a "net zero" building that needs to adjust to changes from its solar panels as a cloud floats overhead, or it might be a grid connected building that needs to react to a utility signal to better balance load, voltage, and frequency. Faster systems are also needed as we do more integration and we want to be able to use systems not just for HVAC but also for lighting, transportation, security, and life safety applications, all of which may require speed. With the advent of Internet Technology, the cost to change systems to use faster communications is coming down. What we need to think about is the key use cases that will drive these changes.

I am optimistic that future systems will make the change when they feel the need – for speed.





---
About the Authors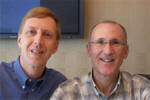 Paul and IraPaul and Ira first worked together on a series of ASHRAE projects including the BACnet committee and Guideline 13 – Specifying DDC Controls. The formation of Building Intelligence Group provided them the ability to work together professionally providing assistance to owners with the planning, design and development of Intelligent Building Systems. Building Intelligence Group provides services for clients worldwide including leading Universities, Corporations, and Developers. More information can be found at www.buildingintelligencegroup.com We also invite you to contact us directly at Paul@buildingintelligencegroup.com or ira@buildingintelligencegroup.com




---


[Click Banner To Learn More]
[Home Page] [The Automator] [About] [Subscribe ] [Contact Us]