---

EMAIL INTERVIEW – Christine Boles and Ken Sinclair
Christine Boles, Smart Building Solutions Director, Intel
Christine Boles is director of smart building solutions for the Intel Internet of Things Group (IoTG) and is responsible for leading large, global, cross-functional product development teams from concept to product launch. (Intel Blog)

---
Intel Offers Building Block Products

with Intel IoT Gateways to enable an ecosystem of solution providers to create solutions.

Sinclair: Does Intel's new offerings for smart building technology deliver "hot desking" (see here for reference by Comfy app)? If so, how does the technology for something like "hot desking" work?

Boles: "Hot Desking" also known as "hoteling" is gaining popularity given the costs of space and need to optimize. Smart building tech, including location-based services, offer data insights on space utilization in an office environment, allowing employees to quickly find, reserve and even get directions to available workspaces. Intel offers IoT products such as Intel IoT Gateways to connect sensors to the internet and, a Silicon roadmap that goes into Smart Sensors for capturing occupancy data with more accuracy. Intel's ecosystem partner Yanzi creates building solutions for space utilization using one or more of these Intel's IoT products.

Sinclair: Describe a typical day for a smart building occupant and how daily tasks can be achieved with greater efficiency using the building's IoT solutions.

Boles: Intel offers building block products and reference designs from Intel IoT Gateways to enable an ecosystem of solution providers to create solutions.

Here are some examples:

Intel® Unite™ powers secure, connected meetings to make collaboration easy and productive. In a meeting space equipped with an Intel® Core™ vPro™ processor-based mini PC, and with client devices running the Intel Unite application, you can unite your people, solutions, and platforms with ease. Meetings start quickly with wireless technology that connects immediately to new or existing displays, projectors, or interactive whiteboards—no cables needed. A PIN code protects meeting access, while hardened, enterprise-grade security ensures that meeting data is 256-bit Secure Sockets Layer (SSL) encrypted and stays within your corporate network at all times. Even better, all workers can share and edit content in real time with easier, more secure connections, whether they're in the room or halfway around the world.

Intel® Reference Design for Intelligent Vending is a scalable and flexible solution that quickly and cost-effectively adds intelligence to vending machines by enabling them to connect to the internet, allowing brands and operators to take advantage of new business opportunities, cloud services and data analytics. Building occupants can enjoy intelligent vending machines that can interact with a customer or a customer smartphone, featuring high definition displays with rich graphics. Building managers can also dynamically change pricing based on time of day, current conditions, or other parameters.

Occupants control office temp for personal comfort: Most people who have worked in an office environment have experienced working in a space that is either persistently too hot or too cold. The discomfort is caused by existing HVAC systems in office buildings which have multiple, predefined zones based on existing ventilation ducts and equipment. Temperatures are typically configured in these zones according to lease and space requirements, which results in the over- or under-conditioning of the air in a space.
Comfy digitally connects existing HVAC systems in buildings to the cloud through an Intel-based gateway running Ubuntu*, a leading open source operating system. In the cloud, Comfy integrates both human interaction and machine intelligence to optimize building systems. Users can access the Comfy app or web page to request hot or cool air for a specific building temperature zone. Comfy receives the request and automatically provides 10 minutes of heated or cooled air in order to quickly respond to occupant discomfort. The solution learns from user requests, identifying patterns and preferences based on location and time of day, and adjusts the temperature accordingly. View more on how the Intel IoT Gateway was used to develop the Comfy solution.
Background reading: A research from Intel sheds light on how some of these technologies can help shape the future of collaboration and office productivity.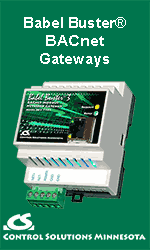 Sinclair: How can smart building solutions improve productivity? How is Intel helping to impact this space with its new offerings?

Boles: Smart building technology allows facilities managers to improve comfort and safety for people within the building, while making building assets and operations more efficient and sustainable. When building occupants feel comfortable, they are likely to be more productive. When building systems are interoperable and integrated, facilities managers can reduce waste and lower operating costs. Intel IoT technology is enabling these improvements through collaboration with IoT ecosystem partners like Avob, Comfy, EnTouch and Lucid.

Sinclair: How does a building's automation work to allow occupants control lighting, security, HVAC, and energy? Do existing systems need to be replaced in order for a building and its occupants to benefit from IoT solutions that can help in utility meters, people counters, and other sensors.

Boles: Smart building solutions are designed to integrate and collaborate with existing systems, allowing building managers to avoid the costs associated with replacing them.


Sinclair: How can analytics help building managers make better, faster maintenance decisions?

Boles: Data analytics helps building managers make quick, efficiency decisions. Example solutions from Switch Automation and Lucid Controls for Energy Management uses analytics to drive actionable decisions. With Switch Automation for example, its cloud-based IoT enabled platform helps companies discover inefficiencies in their real estate holdings. The solution employs Intel IoT technologies to collect system information that delivers unmatched visibility, insights, and control of building operations.

---

[Click Banner To Learn More]
[Home Page] [The Automator] [About] [Subscribe ] [Contact Us]