---
Project-Haystack Update

We are excited to introduce a number of important enhancements to the Project-haystack.org web site.

Posted for John Petze
Project-Haystack Update
We are excited to introduce a number of important enhancements to the Project-haystack.org web site. These include:

A new Blog feature that allows us to promote postings of general market interest to the Blog level. Check it out here: http://project-haystack.org/forum/blog
Posted by Brian Frank – Wed 13 Jul I have updated the website with the latest version of the documentation. There is significant enhancements to the data formats to handle nested collections (lists, dicts, and grids). Plus we now have an official mechanism for HTTP authentication. I have rolled the format/protocol version to "3.0" for these enhancements. We have updated the Java Haystack Toolkit which provides nice reference code for the 3.0 formats and auth protocol.

A new reorganized Downloads section with more categories to make it easier to finds items of interest. Check it our here: http://project-haystack.org/download
Thanks to the volunteers that implemented these great enhancements.

A French translation of the Haystack Connections Magazine Issue #1. You can access it at the link below.

http://project-haystack.org/file/13/Haystack-Connections-Magazine-1-French-Version.pdf
Sémantiques, tags et données interopérables pour Smart Buildings, l'Internet des Objets et bien plus.

Proposals for new system and equipment tags including:

Enhanced weather tags, new tags for tank water level, diesel generators, ERV, HRV, variable refrigeration systems, smart grid and electrical generation tags and more

Release of community approved additions to the Heating Plant tag set

Release of the nHaystack module for Niagara 4

As you can see the community has been very active and continues to advance the Project-Haystack tag libraries and tools.

In addition, we are excited to welcome two new Associate Members:

IoT Warez: http://iotwarez.com/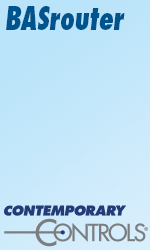 About IoT Warez IoT Warez develops custom software that helps technologies communicate together. From state of the art data centers to environmentally conscious facilities, our software development team is capable of building solutions that connect anything and everything.

sensorFact: https://www.sensorfact.com/
Is your integrated facility control system as secure as it needs to be? If you are concerned about the number of open network ports and VPN access privileges issued just to share live data with other people or systems, then you should consider sensorFact. When you send your live data to sensorFact, you can manage sharing and integration outside the critical systems network allowing you to reduce the exposure of cyber threats and lower your management costs associated with data acquisition.

Whether you have one facility or thousands, you can collect all your live and time-series trend data in one place allowing you to easily manage names, tagging, and descriptive dimensions. Are your control systems different brands and vintages? No problem. When you use sensorFact, all your data can be managed to look the same way so there is no confusion when sharing sensor data from multiple locations and integration with third party systems is faster and easier.
And as a reminder, Haystack Connect 2017 has been announced for May 2017.

It will take place at the fantastic Saddlebrook resort near Tampa FL. Attendee registration will open in September. Exhibitor and sponsor registration is open now! You can find full details here: https://haystackconnect.org/
Haystack Connect 2017 TAMPA, FL May 8th - 10th, 2017

Connecting Companies, Communities and People
who are Redefining Smart and Connected Systems.
---


[Click Banner To Learn More]
[Home Page] [The Automator] [About] [Subscribe ] [Contact Us]