---
Ken Sinclair,
AutomatedBuildings.com
AHR Expo 2005 - Celebrating 75 Years! 1930 – 2005 http://www.ahrexpo.com
Wow!! 75 years of AHR Expo, that is truly amazing.












This year, the Expo will feature over 1500+ Leading Manufacturers and Suppliers from 30 Countries, thousands of new and upgraded products, an anticipated 45,000+ HVAC&R professionals including thousands of international visitors.
Our 6th FREE Show-sponsored Educational Sessions seems like a long run but not compared to the total life of the Exposition. Dave Branson and I greatly appreciate the opportunity that International Exposition gives us to "speak out of the box" free of sponsors and associations. We have a lot of fun with this annual event, as do the folks who come out to join us. We talk about directions we see the industry going and look forward to discussions from the floor. To provide some insight into this year's topics I have listed the titles plus a brief description.
AHR - Expo 2005 Orlando Free Sessions
Session 1: 9:00 am Mon Feb 7, 2005
New Building Automation Concepts at AHR Expo 2005
This session will provide a general overview of technology, products, etc. that will be featured on the show floor, including an overview of this year's Innovation Awards, New Product Technology Theatre, Show Preview.
Session 2: 1:30 pm Mon Feb 7, 2005
Solutions for Automation - A Mix 'n Match of Technologies
This session will explore cost effective solutions to changing the evolving enterprise with the use of available technologies. As the Large Building Automation Industry collides with the enterprise IT/Internet, not only are we changed, but we bring change to the enterprise. This session will explore the "evolving enterprise" from a standpoint of integrating new technologies into existing networks, as opposed to the "disposable enterprise" that just replaces the base infrastructure every couple of years. It is often tempting to highlight only the latest and greatest, but smart choices can be proposed that promote a greater life-cycle for these significant investments. Promoting solutions that are practical will be the focus of this session.
Session 3: 9:00 am Tue Feb 8, 2005
Trends in Real Time Connections to the Enterprise
This session will explore the benefits of networked building control and the practice of integrating building management systems with corporate enterprise. Web-based DDC control appeared on the scene at a time when significant changes on how we purchase and manage energy were occurring. Deregulation of power companies, brownouts, blackouts, alternate renewable energy sources being added to the grid, on-site generation, etc. have all fuelled the puzzle to which now the primary solution is online web-based information and control. By moving the energy system into the information age, information technologies and newly created market efficiencies can optimize the system, minimize the need for new infrastructure, lower costs and make the system more secure. Gridwise is an initiative to stimulate development and adoption of an intelligent energy system that enables more effective use of the U.S. Electric System. These concepts plus Automated Demand Response and other connections to the Enterprise will be discussed.
Session 4: 1:30pm Tue Feb 8, 2005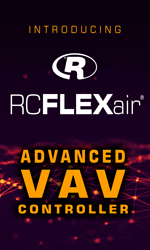 Wireless Networks & Controls: Applications and Protocols
Hybridization of existing networks with the use of wireless devices is now practical and achievable. The new ultra low powered wireless network now self-configures, self-heals, self-regulates, and even understands, all which increase ease of use. Evolving global standards such as IEEE 802.15.4 are furthering the reach of the new wireless breed. Wireless technology for building automation applications has developed rapidly and commodity radio technology has helped accelerate adoption. Wireless technology provides the benefits of wire replacement for reduced deployment and maintenance costs and increased scalability, and has enabled application development. Efforts will be examined like those made by the ZigBee Alliance, an association of companies working together to enable reliable, cost-effective, low-power, wirelessly networked, monitoring and control products based on the IEEE 802.15.4 open global standard.
AHR Expo has reworked their web site this year and now provide greater web connection to the industry that powers this powerful event.
Visit www.ashrae.org/orlando for latest information about the ASHRAE Winter Meeting which runs parallel to this Exposition.
Looking for more Wireless Information? Dave Branson will chair
Seminar: ASHRAE Unplugged: Wireless Approaches...

Abstract: Wireless technologies have recently surfaced in numerous applications within the HVAC&R industry. Several of these emerging applications are presented in this seminar, including descriptions of the advantages and challenges associated with their planning, design, deployment, commissioning and operation.

Topics:
1. Wireless I/O in Real World Applications
2. Challenges of Monitoring Steam Traps in an Industrial Environment
3. The Increasing Role of Wireless Mesh Networks in Building Automation

Date/Time: Sunday, February 6, 2005 0800-1000am
---

[Click Banner To Learn More]
[Home Page] [The Automator] [About] [Subscribe ] [Contact Us]