---
| | |
| --- | --- |
| GBOTS ARE "SELF-LEARNING" SOFTWARE AGENTS | |
Harbor Research was recently given the opportunity to examine prototypes of GBots™, software from Pacific Controls that creates a refreshingly new approach for equipment and systems support. Pacific Controls' technology sidesteps the current marketplace noise and clutter surrounding device connectivity by deploying smart software agents - GBots™ - as an integral element of their Galaxy ™ service delivery platform, thus viewing customer equipment service and system support concerns as a challenge that can be addressed by a single, scaleable solution. In so doing, the company is defining the future of smart systems for buildings, energy and infrastructure. Harbor Research, Inc. S A N F R A N C I S C O L O N D O N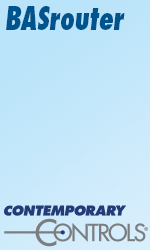 WHITE PAPER The Future of Smart Services Delivery
http://www.harborresearch.com/HarborContent/HRI-PCS%20Paper_November%202010-17.pdf

This white paper is well worth the read to understand the future of our industries services delivery.

GBOTS ARE "SELF-LEARNING" SOFTWARE AGENTS INSTALLED IN SYSTEMS TO AUTO DIAGNOSE & RESOLVE PROBLEMS WITHOUT UNNECESSARY HUMAN INTERVENTION
PACIFIC CONTROLS & GALAXY GBOTS: SMART SYSTEMS THAT WORK

This white paper is about a fundamentally different way of approaching intelligent building technology: as a smart managed service. It was provoked by the forthcoming introduction of Galaxy Gbots from Pacific Controls that Harbor Research recently had the opportunity to examine in prototype.
The term "convergence" implies unification, but you wouldn't know it from today's so-called "smart" building systems technology—a fragmented landscape full of narrow point-solutions and software/ platform incompatibility. Amid all the confusion, a new family of software tools from Pacific Controls finally takes a comprehensive approach to managed services and equipment health for building and energy systems. Gbots™ are unobtrusive automated tools for customer support integrated into Pacific Controls' Galaxy™ services delivery platform. These new technologies will drive next generation equipment maintenance and customer service, enabling early fault detection and real-time predictive and self-healing systems. Ultimately, Pacific Controls' approach treats management concerns about building systems —from comfort and convenience to performance and security—as a unified challenge that can be addressed by a single, scaleable solution. In taking this perspective, Pacific Controls has raised the bar for smart services delivery.

---

[Click Banner To Learn More]
[Home Page] [The Automator] [About] [Subscribe ] [Contact Us]