---
Every month there is a blizzard of information contained in the emails and newsletters that cross my desk on their way to AutomatedBuildings.com. Some of this information is not in the form of any type of content we can publish but I feel I should share with you these snippets, blog bits, and url links that are about to fall off my desktop.
QA Graphics Develops Cloud-Ready Web Application to Simplify Display of Live Building Data QA Graphics' Energy Efficiency Education Dashboard has been updated to simplify the display of live building data and sustainable building education. The cloud-ready web application eliminates security roadblocks during the integration process.
http://www.prlog.org/11054753-qa-graphics-develops-cloud-ready-web-application-to-simplify-display-of-live-building-data.html
EVO Energy View Online
EVO is a web hosted service that allows you to take control of your costs by providing the information you need to understand how your organization uses energy. Armed with that understanding, you can then take steps to reduce costs through implementing conservation measures, investing in more efficient equipment, or participating in new pricing or load curtailment programs.
http://www.powerlogic.com/product.cfm/c_id/2/sc_id/27/p_id/53
White Paper: ISA100 and Wireless Standards Convergence--Download now ISA100 is a major standards initiative managed by the International Society of Automation (ISA). In addition to standards development, a new organization, the ISA100 Wireless Compliance Institute (WCI), is charged with delivering compliance certification services for the work of ISA100. The ISA100 committee establishes standards, recommended practices, technical reports, and related information for implementing wireless systems in the automation and control environment, with an initial focus on the field level. Given the committee's broad scope, they have formed a number of working groups to pursue specific tasks. The primary deliverable from the Committee thus far is the standard ISA-100.11a, "Wireless Systems for Industrial Automation: Process Control and Related Applications".
http://www.isa100wci.org/News-Room/Articles-and-Technical-Papers/Paper-Request.aspx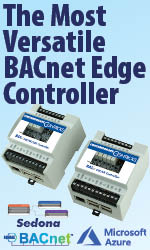 China Builds 15-Story Hotel in 6 Days Author: Jim Young, CEO, Realcomm At first you don't believe it. We have all watched major construction projects from the sidewalks, the steel, concrete, sparks flying. It is a complex and comprehensive undertaking that takes 12-24 months. Only not anymore!
http://www.youtube.com/watch?v=ChYiCZaREeA
ONVIF declares Essen Public Plugfest a success! San Ramon, Ca (USA) ONVIF, the leading standardisation initiative for IP-based physical security products, held its third public interoperability demonstration and open reception in conjunction with Security Essen 2010 on October 7 in Essen, Germany. During the open reception, 120 security elites gathered together to hear the latest updates of ONVIF's accomplishments as well as the interoperability demonstration.
http://www.securityworldhotel.com/int/news.asp?tp=1&id=52023&nm=1&NewsDate=04-11-2010
(Nov. 5th) USA Today (New York, Chicago, Los Angeles editions) includes a lively 8-page special supplement on Digital Signage published by MediaPlanet
http://lylebunn.com/Documents/USA%20Today%20DS%20Supplement%20Nov%205%202010%20Final.pdf

The plogg (http://www.plogg.co.uk/ploggproducts.html) is a combined smart meter plug and data logger, based on Ember's EM357 ZigBee wireless technology and Teridian's 6511 metering chip. It can be attached to any electrical appliance or device that uses a standard mains socket plug in either Schuko, UK, French or USA mains outlet formats. The plogg stores the measured electricity data and wirelessly communicates this information to either a PC, an Internet-linked Ethernet gateway or a ZigBee installed Smart Meter.
---


[Click Banner To Learn More]
[Home Page] [The Automator] [About] [Subscribe ] [Contact Us]