---
EMAIL INTERVIEW – William L. Maiman and Ken Sinclair
William L. Maiman, Marketing Manager at MechoSystems
---
Automated Shading Systems

Maiman is passionate about fostering daylight integration and systems integration within the built environment.
Sinclair: What is the difference between a motorized system and shade automation?

Maiman: Shading systems can be automated, motorized, or manual and there are clear differences between them. The basic model is a manual shade. Simply, a roller shade mounted on a tube and a chain drive. The building occupant adjusts a shade for comfort meaning they are hot or the sun is shining on them or there is a glare condition on the window. Manual shades are used everywhere, but dominate the residential market and in hospitality environments.

A motorized shade eliminates the chain and replaces it with a tubular motor. This enables a shade to be expanded in size either for wider or taller windows. No more internal mechanism is needed to assist in lifting the shade. Now the user just presses a switch. Interestingly, a motorized shade can be controlled via a wall switch, a hand-held remote or specialized remotes as part of a conference room control or home integration system. Or even an APP installed on your smart phone.

Automated shading systems utilize motorized shades and synchronize their control based on a particular zone, floor, or façade with a goal of keeping the user shielded from direct sunlight or to manage glare conditions. This insures occupant comfort while reducing BTU load on the building. Fostering the usage of daylight allows for electrical lighting to be dimmed or turned off, thereby saving energy and reducing greenhouse gases from power plant operation.

The building utilizing automation gains by regulating the function of raising shades to optimize their placement, thereby limiting solar penetration, and keeping shades up as often as possible. Sophisticated automation anticipates the sun, confirms its presence or the absence of clouds, compensates for the solar angle caused by the summer or winter sun path, and seeks to move shades for the benefit of the occupants. A properly calibrated automation system insures that the shades are adjusted for the benefit of everyone, not only those closest to the window or in control of the system or switch.
Sinclair: So, how does shade automation help buildings save energy and is it worthwhile to implement?

Maiman: The New York Times building is an example of a building incorporating numerous systems working to manage functions to optimize results. The Times recently underwent a five year post-occupancy study conducted by the Lawrence Berkeley National Laboratories (LBNL), which pointed to significant energy reduction below predicted baseline and occupant satisfaction. This building utilized the MechoSystems' SolarTrac® automated shading system and also installed a robust Automated Lighting System that work alongside each other but are only connected by light. Together the goal is to maximize daylight utilization and minimize electrical lighting. This is in keeping with today's trends in architecture which are heavily focused on energy reductions, increased utilization of daylight, developing floor plates that allow more occupants a view to the outside, and a more rigorous selection of building materials and furnishings that are not disruptive of indoor air quality goals. A client or developer also is concerned about their Corporate Social Responsibility (CSR) and automated shades are a contributing factor in the attainment of these objectives.
Besides a traditional Return on Investment (ROI), or dollars based on investment, other factors are also important. An automated shading system needs to be evaluated on more than acquisition costs alone. There are life cycle costs, energy savings measured against future energy increases, and the decreasing consumption of fossil fuels. Lowering carbon footprint, and being perceived by the public as a leader in energy savings/sustainable practices/being a good corporate citizen are also important especially to many corporations and governmental agencies. Certainly, ROI is implying a monetary value. Daylight utilization offers more than easily defined dollar savings. Numerous studies have been done showing increased worker productivity, improved student test scores, patients healing quicker and feeling more optimistic. More exposure to daylight also helps the body maintain Circadian rhythm, essential to good health. It is difficult for an economist to put a value on these benefits but, for many, they are just as valuable as reducing the BTU load on a building. An entity may want to be in compliance with state laws on energy conservation of follow LEED precepts. Automated Solar Shading is a major element of reducing electrical lighting and fostering exposure to daylight. Finally, codes also dictate energy savings and Automated Shading help achieve desired reductions in consumption of fossil fuels and help all of us by reduction of Greenhouse gases.
Sinclair: We noticed that you have shades in two experiential centers and the residential structure only has manual shades, why? What is the purpose, especially if motorization brings so many benefits?
Maiman: Yes, MechoSystems has motorized shades in the Water Lab, an environmental classroom, part of GreenZone at Greenbuild 2014 in New Orleans, Louisiana (USA) and manual shades in the Greenbuild Living Home, a residential structure. While we know that motorized and automated shades offer many benefits, sometimes as in a residential facility, a manual roller shade is the solution to the design challenge.

This home is intended to be donated to a deserving family in the Lower Ninth Ward of New Orleans after Greenbuild by the Make It Right Foundation. The architects, along with the Cradle to Cradle Institute were seeking to use as many Cradle to Cradle or C2C products as possible. Furthermore, the home is to be sited in New Orleans, an area that is prone to hurricanes and power interruptions. So, in this case, manual shades were preferred, although we offer battery-powered motorized options for those that do not want line-powered systems.
We actually have three C2C products. The EcoVeil® shadecloth is an engineered textile that meets the performance criteria for roller shades and satisfies the requirements of those seeking to incorporate Sustainability concepts and Well-Building type sensibilities into their projects. The Mecho/5® roller shade system is a manual system utilizing the EcoVeil® shadecloth and was out first system certified. The UrbanShade® roller shade system in its manual version, when equipped with EcoVeil, is also C2C certified. MechoSystems is believed to be the only firm to offer C2C roller shading systems.
While the EcoVeil shadecloth has won numerous industry awards, a designer may want a blackout product for reasons of privacy or room darkening. Certainly, these characteristics are commonly sought in a residential or hospitality type setting. Therefore, in keeping with the spirit of the design of the home, MechoSystems developed the AcoustiVeil® line of shadecloth, which is a dimout type material, has acoustical properties and is fabricated from polyester yarns. For a conventional blackout shadecloth, a quality textile based on a composition of acrylic and polyester was selected in a color to match the décor of the rooms.

Sinclair: Please explain in greater detail Cradle to Cradle and the other environmental certifications such as GreenGuard.
Maiman: Cradle to Cradle is now an Institute, a non-profit, and the title of a book. Authors William McDonough and Michael Braungart have recently continued the Cradle to Cradle vision by publishing The Upcycle, with a foreword by President Bill Clinton. Essentially, the book outlines an attainable environmental awareness, a technology theory that seeks to move us further than collecting recyclables and to consider terms such as technical nutrients and to design products differently so that besides minimizing waste, a product's constituent materials can be used over and again, rather than continuing to extract raw materials and shape them into new products. Today, the C2C movement seeks to include Material Health, Water Conservation, Renewable Energy, and Social Awareness tenets into the milieu of corporate and social culture/structure. These concepts are hard to grasp in a brief interview, and I encourage readers to peruse the books or to look at the website, http://www.c2ccertified.org/ It is VERY worthwhile. MechoSystems is a staunch supporter of this movement.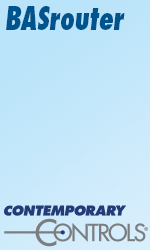 Sinclair: The ShadeLoc shade with the special zippered edge seems unique and is your new product. Please explain how this is different than conventional shades with the side-channels?
Maiman: Actually, the ShadeLoc product has a special zippered edge that is grasped by the metal side channels, thereby insuring that the shade is held taut even with a window open or with air movement caused by powerful HVAC systems. Tall and narrow shades track better and do not need seams or battens. MechoSystems offers the zippered edge shade in a single and in a unique double shade configuration meaning blackout and solar shades within one extrusion. The extrusions are unique in that they provide the versatility that designers want. In addition, the ShadeLoc system allows for multi-banding, or the ability to use one motor to control multiple shades that are linked by a connector piece. So, a set of specially designed extrusions is in between two roller shades. The client saves money on the cost of a motor. A ShadeLoc system offers a superior room darkening solution in contrast to conventional side channels due to the effectiveness of the system at eliminating light leaks. This product has been honored several times such as the Best of NeoCon award from Contract magazine, a Metropolis magazine Likes Award, and a Nightingale Product Design Award at HealthCare Design tradeshow.
---
About the Author

William L. Maiman is passionate about fostering daylight integration and systems integration within the built environment. As Marketing Manager at MechoSystems, Long Island City, N.Y., he has worked to inform the architectural, lighting, and interior design communities of the benefits of using daylight, preserving views of the outside, and saving energy consumed by electrical lighting.

Mr. Maiman has spoken at the American Institute of Architects (AIA) convention and locally. He is a member of the National Electrical Manufacturers Association (NEMA) Daylight Management Committee Council. He has also taught Lighting Design at the Fashion Institute of Technology (FIT), and at local and regional seminars.


---


[Click Banner To Learn More]
[Home Page] [The Automator] [About] [Subscribe ] [Contact Us]