---

EMAIL INTERVIEW – John Petze and Ken Sinclair
John Petze, C.E.M., is a partner in SkyFoundry, the developers of SkySpark™, an analytics platform for building, energy and equipment data. John has over 30 years of experience in building automation, energy management and M2M, having served in senior level positions for manufacturers of hardware and software products including Tridium, Andover Controls, and Cisco Systems. At SkyFoundry he is working to bring the next generation of information analytics to the "Internet of Things".
---
Subscription Pricing for SkySpark® Analytics

The ability to pay for software usage on a subscription basis offers a number of benefits to both end users and our reseller partners.

Sinclair: You recently had a major announcement regarding the addition of a subscription pricing option. Can you tell us about that?

Petze: We are seeing a major transition throughout the software industry related to how people license and consume software. More and more companies are transitioning to, or offering, the option to pay for use of software on a monthly basis instead of buying the software outright. It's a very important trend in the IT and software industry. Adobe's products and Office 365 are examples many people may be familiar with as are Google's offerings for businesses.

The ability to pay for software usage on a subscription basis offers a number of benefits to both end users and our reseller partners. The customers and partners we spoke to as we developed this new option saw one or more of the following benefits from subscription pricing:

Many end users want to get started with analytics. They can see that the value of analytics has been proven in thousands of applications, but many have financial challenges that hinder their ability to commit to new technologies. Limited capital budgets are a common concern. Enabling them to pay for the software as a subscription service eliminates the capital cost of the software.

The subscription pricing option also ties the monthly fee to the level of usage or size of system. We have seen a growing number of specialty consulting firms adopt analytics as part of their business, but often their projects have a fixed time frame – 6 months or 1 year. With the new option they can use the capacity they need for the project, and then discontinue use or expand or reduce the capacity of their system and their monthly cost, as needed. In effect, they can match the value of the software to the value of their project, while still being in full control of their customer's data and the delivery of results to the customer. So in this way it is a benefit to partners and end customers.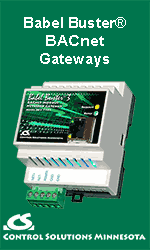 Sinclair: How is this different from Software as a Service and Cloud Hosting?
Petze: That's a great question and a key point about our new subscription approach. This new pricing option is available even for on-premise use of SkySpark, which is critical to many customers that simply cannot have their data leave their premises. We are not hosting the software in the cloud. Customers can choose where they want to install the software – from a laptop to a desktop to their own data center, or they can choose to host it with the cloud provider of their choice. What we are offering with the subscription-pricing model is a way to pay for use of the software on a monthly subscription basis. This approach allows customers to get the benefits of SaaS style monthly pricing - even for on-premise deployment which is required by many companies for security reasons.

That said, cloud hosting is available. Many of our partners offer SkySpark as Software as a Service hosted in the cloud, so that option is always available and is used by a growing number of customers.

We see this new pricing model adding a whole new level of flexibility for both customers and our partners. It's also an example of how our industry continues to adapt to the mainstream IT world.

---


[Click Banner To Learn More]
[Home Page] [The Automator] [About] [Subscribe ] [Contact Us]