---

EMAIL INTERVIEW – John Petze and Ken Sinclair
John Petze, Principal, SkyFoundry
John Petze, C.E.M., is a partner in SkyFoundry, the developers of SkySpark™, an analytics platform for building, energy and equipment data. John has over 30 years of experience in building automation, energy management and M2M, having served in senior level positions for manufacturers of hardware and software products including Tridium, Andover Controls, and Cisco Systems. At SkyFoundry he is working to bring the next generation of information analytics to the "Internet of Things".



---
Introducing SkySpark® Everywhere™

Enabling Automated Informatics from the Edge to the Cloud


Sinclair: It seems like talk about the IoT and how it affects buildings is everywhere lately. Those of us in the building automation industry feel like we have been connecting devices to networks and the Internet for decades. So what is different now?

Petze: It's true that we have been connecting devices and doing a lot of what is considered core to the IoT for many years, but If we step back we can see that there are a number of important factors that really are changing the landscape:

First is the impact of lowers costs. New price points are making new IoT products and applications viable where they were not before. Another factor is the emergence of entrants from outside of the classic building automation industry. New companies are creating new solutions, challenging industry norms, establishing new price points and offering new methods of connecting and controlling things.

I think societal factors are important as well. Society at large is seeing that connected devices can provide desirable benefits. Think about the types of products you can now add to your home cost effectively. I could have automated my home years ago but it would have required significantly more cost and engineering effort than what I can do with consumer oriented IoT devices today. So the intersection of IoT technology with major societal factors – sustainability, personal devices, ubiquity of networks and acceptance of technology – is a factor.

Finally, though, is the importance of DATA. The value of the data we can get from connected devices may be the most important factor driving change and acceptance of the IoT. Only by connecting to devices can we benefit from the value contained in their data, whether it be to inform operators, improve processes, insure safe environments or optimally manage resources. Without the tools to access and effectively use the data the promise of the IoT cannot be realized.

Sinclair: So where does your new announcement of SkySpark Everywhere fit in?

Petze: One of the most fundamental characteristics of the IoT is that it is a distributed computing challenge. We hear lots of talk about the "cloud" as it relates to the IoT to the point that it seems like the "cloud" is considered as the solution to all things IoT. The reality is that it is not possible, cost effective or desirable to transmit every piece of data from our IoT devices to the cloud in order, to gain value from them. An IoT solution needs to support the highly distributed, non-hierarchical and multi-vendor nature of the IoT by providing a software architecture that matches those needs.

Similar, to how Building Automation Systems started in the 1980's with centralized systems and then moved to distributed-control architectures, the IoT is a distributed computing challenge that requires a fundamentally different technology architecture. That is what we are introducing with SkySpark Everywhere. SkySpark Everywhere provides a fully distributed data management and analytics architecture that allows SkySpark to be applied from the "edge" to the cloud. Clusters of SkySpark nodes – from 2 to 1000's of devices – work together as a seamless unified system. Data collection, secure inter-node communications, analytics processing, visualization and reporting work seamlessly across networks of connected nodes.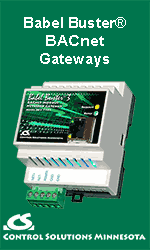 This means that analytics, visualization and reporting can now reside at every level of the architecture from the "edge" – for example on an individual equipment system - to the building level where data from multiple smaller nodes can be aggregated and further analyzed, to the portfolio level where data from a wide range of facilities can be brought together for additional higher level analytics processing, visualization and reporting.

SkySpark Everywhere is the 3rd generation of the successful SkySpark platform and it has been designed from the ground up to run in everything from a small low cost embedded device to server clusters hosted in the cloud, while providing the exact same feature set. That last point is especially important. Throughout the architecture SkySpark provides the exact same software feature set, data model, and functions. There is only one platform to learn and one set of tools to work with. The result of this unified end-to-end software architecture is faster development of data-oriented applications at lower cost, an easier learning curve, more reliable applications and streamlined, near seamless user interface across your data whether from a single building or across thousands of devices in a portfolio of buildings.

While this new distributed informatics architecture provides the technology to transform the IoT data landscape, the other equally important part of the SkySpark Everywhere announcement is an all new pricing model that lets you apply SkySpark in capacities as small as 1-10 points in edge devices with pricing to match. And again, this includes ALL of the features of SkySpark, not a reduced feature set or simple data collection agent.

Sinclair: It sounds like this new generation of SkySpark is a major change in the data-driven facilities journey we are all on. Thanks for providing us with a preview. How can people get more information?

Petze: It starts by visiting our website at www.skyfoundry.com, but the best way is to contact us to attend one of our demonstration webcasts at info@skyfoundry.com
More information about skyfoundry in this article;
The Age of Perfect Information The implications of mining and analyzing machine data are immense; this is where the real core value creation opportunity lies within the Internet of Things. - Glen Allmendinger, President, Harbor Research, Inc.
---


[Click Banner To Learn More]
[Home Page] [The Automator] [About] [Subscribe ] [Contact Us]