---
Reliable Controls Releases myControl® 1.7
Reliable Controls is pleased to announce myControl® 1.7. This updated mobile app features a fully customized mobile interface for the Reliable Controls MACH-System™. Compatible with both Android and iOS operating systems, the myControl user interface provides individual personal control for occupants through accessible settings for temperature, lighting, ventilation, occupancy, and more.

Learn more about the myControl app: http://www.reliablecontrols.com/products/software/myControl/





---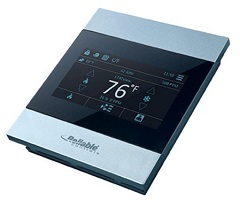 Reliable Controls Releases MACH-ProView LCD
Reliable Controls is pleased to announce the release of the MACH-ProView™ LCD controller, a powerful and elegant BACnet® building controller (B-BC) and BACnet operator display (B-OD), which provides a plenitude of attractive, high-resolution, graphical interfaces for your controlled environment. Providing an attractive array of interfaces to engage occupants of smart and green buildings, the MACH-ProView LCD features a fully customizable LCD touch screen. This freely programmable controller resides on Ethernet, Power Over Ethernet (POE), Wi-Fi, or EIA-485 networks. With the MACH-ProView LCD, users can access, configure, and control the comfort and energy performance of any space.

Learn more about the MACH-ProView LCD controller

---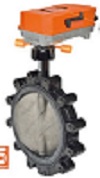 New Advanced Butterfly Valve Technology for HVAC Applications

Belimo Americas announces the release of a technologically advanced butterfly valve designed specifically for the Heating, Ventilation, and Air Conditioning industry. The newly designed butterfly valve and actuator assembly is the most intelligent, energy efficient, and reliable high flow solution in the HVAC market. With a focus on ease of installation, application flexibility, and longevity, this series sets new performance standards.
Saves energy with up to 80% less power consumption than currently available solutions
Zero leakage and improves system performance with self-adjusting design
Application flexibility with an optional fail-safe function and universal power supply input from 24 to 240 VAC/DC
Easy troubleshooting with its unique position indicator viewable from long distances and any angle
Simplified setup, diagnostics and superior application data access with BACnet and Near Field Communication built-in
For more information visit website at www.belimo.us.

---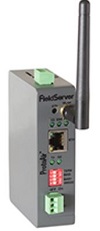 ProtoAir™

The ProtoAir wireless gateway is an external, high-performance, low-cost building automation and industrial control IIoT gateway for original equipment manufacturers (OEMs) that provides manufacturers connectivity into the cloud and instant multi-protocol deployment of field protocols, enabling new or legacy devices to easily interface with other protocols.

Enjoy the benefits of the cloud connectivity through FieldPoP™. The ProtoAir is FieldPoP-enabled, meaning all ProtoAirs can be registered to FieldPoP, Sierra Monitor's device cloud for the IIoT. The FieldPoP web interface lets users remotely access, in a secure fashion, the FS-GUI and custom web applications that are available locally on the ProtoAir. These applications offer functionality for configuration, monitoring, logging, security, diagnostics, and updates.
For more information visit http://www.sierramonitor.com/connect/fieldserver-products/protoair
---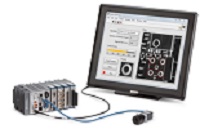 Simplify Embedded System Design With CompactRIO
The Ultimate Multipurpose Controller

Overview
Improve the way you design and deploy advanced control and monitoring systems for the Industrial Internet of Things (IIoT) with the unrivaled
performance and flexibility of the CompactRIO platform. The CompactRIO platform combines rugged, reconfigurable hardware, intuitive software, and an open ecosystem of IP, support, and partners. Eliminate the need for separate subsystems or controllers in your design by connecting cameras, motors, drives, displays, and sensors directly to CompactRIO. Leverage a complete and integrated software tool chain to customize functionality and harness the power of the onboard FPGA for advanced processing and complex control, even without any knowledge of hardware description languages like VHDL or Verilog.

For more information visit https://onesight.solutions/product-category/isma/sedona-controllers/
---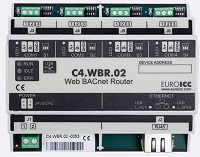 EuroICC Web BACnet Router
4 x RS485 for BACnet MS/TP or Modbus 1 Ethernet, Web Monitoring BACnet router with the additional BACnet/Modbus bridge functionality. Contains application layer with compact SQL database, accessible through a web service. Perfect solution for all your building automation needs.
WBR is a BACnet router with the additional BACnet/Modbus bridge functionality. Furthermore, this device contains application layer with compact SQL database, accessible through a web service. Configuration is done through web interface or the USB port. BACnet routing is established through the Ethernet port and four RS485 ports. Each serial port can be used as BACnet MSTP or Modbus serial port. Up to 32 of Bacnet/IP and Modbus/IP layers are supported through one Ethernet physical layer. Routing table is flexible and may contain up to 65533 entries. Both serial (RTU and ASCII) and IP Modbus are supported.

For more information visit http://euroicc.com/product/web-bacnet-router-c4-wbr-02/
---
Smart technology enables second generation Coleman® touch-screen thermostat to communicate with conventional and connected HVAC systems
Smart technology enables the new second generation Coleman® touch-screen residential thermostat from Johnson Controls to communicate with both conventional and connected HVAC systems.

The new thermostat allows contractors to sell a single thermostat solution across multiple product tiers and offer homeowners a complete Coleman home comfort system. Easy installation and optimal performance are ensured thanks to Johnson Controls' deep expertise in building automation. Near field communication, a set of short-range wireless technologies and a dedicated distributor app, available on Android-equipped devices, allow contractors to preconfigure settings before arriving at a residence. They can also control fault features to help eliminate nuisance calls.
For more information visit www.colemanac.com/lxseries

---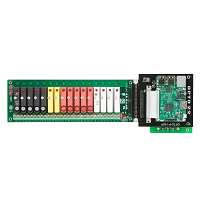 Opto 22 connects real-world industrial devices to millions of Raspberry Pi® single-board computers with release of Digital I/O Carrier Board for Raspberry Pi

Industrial automation manufacturer and Internet of Things platform developer Opto 22 has announced the release of the Digital I/O Carrier Board for the versatile Raspberry Pi single-board computer, enabling the Pi to sense or switch up to 16 individually selectable electrical loads ranging from 2.5 to 280 VAC/VDC, with solid-state power and reliability. This new carrier board adds the ability to connect, monitor, control, and automate billions of existing devices that were previously beyond the Pi's built-in 3.3 VDC GPIO sensing and control capabilities.
Using this new carrier board, millions of Raspberry Pi developers across the world can build solutions for real-world industrial automation, remote monitoring, and discrete control applications using their Raspberry Pi and world-class, industrially hardened, guaranteed-for-life I/O modules from a company with over 40 years of industrial automation and manufacturing expertise.

For more information visit http://www.opto22.com
---
Continental Controls Systems announces the Accu-CT® Series of CTs Listed to UL 2808 as required by the new 2017 NEC code
The ACT family of high-accuracy split-core current transformers are now all certified by UL to meet the XOBA standard. The newest ACT model, the ACT-1250 Series, has been compliant since its release, and the older UL Recognized ACT-0750 Series, has recently been upgraded and approved as a UL 2808 Listed CT. The new ACTL-0750 version is outwardly form, fit and function identical except for the change to 18 AWG lead wires, as required by UL 2808. In addition, there is additional internal insulation, and the blue plastic enclosure has a higher temperature rating. The original ACT-0750 version has been phased out, replaced by thecompliant ACTL-0750, the ACT-1250 will be renamed the ACTL-1250, with no other changes to the CT.
Continental Control Systems, LLC http://www.ccontrolsys.com

---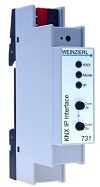 New KNX IP System Devices

Our new 1 Module series starts with powerful KNX system devices in a compact design with a width of only 18 mm. The KNX IP Interfaces 731 and the KNX IP Router 751 are supplied by the bus and require no additional power supply. Together with the small size, this considerably reduces the costs in the control cabinet. The new KNX IP devices are part of a new device series in which further system devices as well as various KNX IO devices will follow. The device is an interface between IP and KNX and can be used as programming interface for ETS® Software. You can access the KNX Bus from every point of your LAN.

For more information visit http://weinzierl.de/index.php/en/all-knx/knx-devices-en/knx-ip-interface-731-en

---
Open Platform Communications (OPC)
Open Platform Communications (OPC) is a series of standards and specifications for industrial telecommunication. OPC specifies the communication of real-time plant data between control devices from different manufacturers. OPC was designed to provide a common bridge for Windows-based software applications and process control hardware. The aim was to reduce the amount of duplicated effort required from hardware manufacturers and their software partners.

For more information visit http://tibbo.com/solutions/opc-server.html
---
---


[Click Banner To Learn More]
[Home Page] [The Automator] [About] [Subscribe ] [Contact Us]