---
Often smart is poorly defined. Value engineering during the time of construction removes extras, saving costs, but often removing any chance of meeting the owner's original design intent.

By the time the building automation contractor gets his specification and order, he is three or more levels down the food chain from the owner — not only in the contract but also an understanding of the original design intent.

In essence, the procurement model during a time of bidding and construction lets smart buildings and smart outcomes down.

Currently, the owner feels they have paid for smart upfront, but have not received an outcome that is deemed smart. Leaving the owner dissatisfied with no money after the fact to add more smarts.

With the removal of these barriers, it would be easier to get a smart outcome. This outcome can be achieved by procuring and delivering a "platform" for smart at the time of construction. Then the building owner can directly procure and deliver the smart outcomes after construction once the building is operational.
New project pain
It's easy to ask for "Smart." However, it's difficult to build and deliver smart because:
Smart is not simply picking a piece of technology with a smart label - what outcomes does smart bring?
Smart is often poorly defined at the time of construction - no clear outcomes are defined
In the event smart is well-defined, value engineering from the construction team often remove extras to save the cost of construction.

No industry standards or too many dissonant standards
Insufficient definition related to smart building technologies makes for a disappointing outcome. A design philosophy must include more than the structural, mechanical and electrical systems. It also needs to consider the occupants and workflow to fulfill the building's intended purpose.

Service operational pain
In the next stage, the building transitions from construction into an operational environment. The un-smart buildings then rely on people to manage comfort complaints, operating costs and respond to equipment breakdowns.
Un-smart building automation is often reactive and at best performing the originally delivered sequence of operation (not smart building design intended operation) while seeing declining performance even in the best-maintained system (lost productivity, energy savings, operational effectiveness).
Wasted facility manager productivity is another negative factor in un-smart buildings, due to recurring manual tasks such as utilities reporting, meter reading and tenant billing. Mechanical problems are often highlighted as energy problems with no real link back to the plant, causing increased energy consumption. These layered problems not only cloud visibility but also make troubleshooting and root cause identification time consuming and expensive to manage.
Due to lack of money and insufficient foundation, if smart solutions are implemented after construction, they are often done as an IOT (internet of things) bolt-on gadget that doesn't tie back into the building as a whole.

Through the entire building lifecycle (new project to service operations), the gap between smart expectations and smart reality is widening.
Cost and impact of un-smart buildings

The impacts of the un-smart building hit home in the service operational environment. The results of un-smart buildings are: they are more challenging to operate, the regular lack of insight means calling the wrong contractors, delays in remediation, savings slip away due to operational performance drops.

Here is an example of a standard building that is managed by a facilities manager.
In this example, an energy sensitive customer is closely monitoring energy consumption to manage operating expenses and to retain or improve the buildings energy star rating. If the rating slips due to a lack of timely management, just one poor performing month could have the following impact:
Increased energy spend for at least 1 billing cycle (near-term OPEX)
The added cost for service callouts to the site (near-term OPEX)
Lack of granular data to pinpoint problems likely involve further callouts (near-term OPEX)
Time to remediate drags on, increasing waste of energy and carbon emissions (near-term OPEX)
Building rating can be reduced due to poor performance
Tenants become dissatisfied with additional OPEX and vacate
No rent or reduced rental income affects OPEX and asset value
Long-term poor performance often increases wear and tear on the plant, reducing life expectancy (long-term CAPEX)
Rising operating expenses can affect asset value, lease agreements and other tenant metrics (long-term building economics)

What is actually needed to get smart off the ground?

For the owner, in an operational environment, it's clear that the current smart procurement and implementation model is not delivering smart outcomes. The result of this, devaluing the asset and making building operations more challenging and expensive.
For the contractor, smart really means there is a need and opportunity to plug this gap. But plugging this gap means change.
For the building owner, rather than fight the construction hurdles, it would be easier to change the procurement model. It could mean procuring the foundations for smart upfront with technology that can be built on after construction.
For the contractor, this means being multi-disciplined, and it also means taking more project scope. This also means that contractors need to push themselves into the role of a Master Systems Integrator, providing more value to the owner through automation of building manager tasks, aiding their improved operations and investment return.
This role doesn't require the standard level of controls integration that contractors are used to, for example, interfacing to security or lift/elevator system to pick up an alarm point. This role requires skills to pull together multiple disparate building systems through multiple protocols into a central place. There may be a need to add new skills often associated with IT (e.g., networking, security, database integration).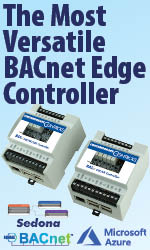 To make the transition from building automation contractor towards Master Systems Integrator as easy as possible, it would be best to have access to building products that have converged many building functions together already. This reduces the number of systems to deliver and integrate. The Master Systems Integrator needs a system with capability built in for not only building automation but also complementary functionality such as energy monitoring and reporting, demand management, utility billing, and after-hours billing.

Building managers then need solutions provided on this foundation/platform by the contractor that solve real problems. The application of sufficient smart technology must be accessible so the managers can understand, support and use in their daily routine. Smart building systems should complement activities not replace them. Here are some desirable outcomes:
Reduced time to prepare management information related to asset performance
Automate redundant tasks such as tenant billing, reports
Automated reports that provide a regular snapshot for a well-tuned building, lease compliance
Receive contextual alerts that inform the building manager about problems and who to call
Make operation a daily habit, connectivity, and use applications to turn data into Information
Define the outcomes

To achieve smart outcomes the foundational technology needs to allow for workflow such as:
Connectivity (IP & Mobile connections)
Automation of critical systems
Contextual alerts (data into useful information)
Automated energy management
High performance (energy efficiency, carbon emission)
Automation of utilities reporting, meter reading and billing tenants
Improvement in productivity (asset, people, economics)

A newly defined smart building

Has a foundation/platform for connectivity to all systems, draws insight from the operation, tightly marries energy and building, makes daily tasks easy, reports, messaging, tracking tools.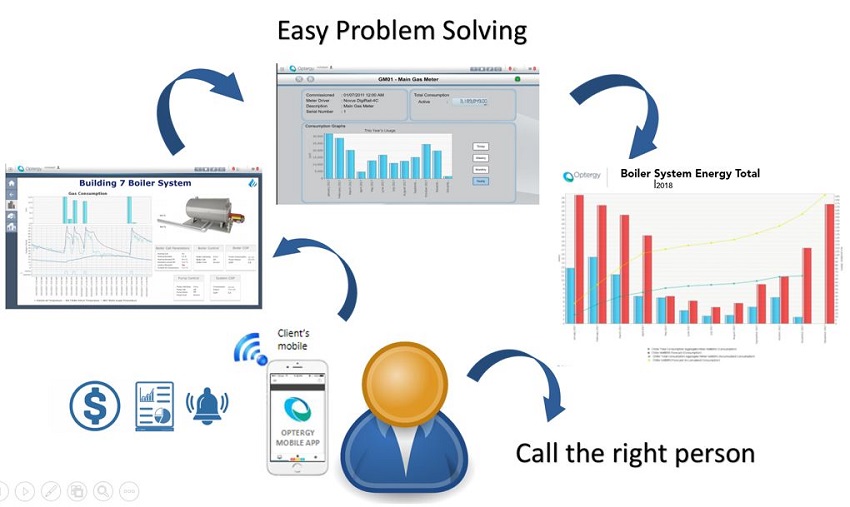 The foundation should connect to added technology where it is warranted, but more specifically the system should have inherent capabilities so that additional data processing is not needed.

A well thought out smart building has desirable outcomes for users and often includes:
Creating a workplace that connects people to their environment
Contributing to reducing operating costs
No subscription fees (hard to manage for OPEX)
No cost updates (to keep systems up to date)
No product maintenance fees
Add tenant billing/cost recovery
Equipment longevity
Engaging the people in the building
Helps users leverage the applications
Passive energy management
Improves indoor environment which in turn improves productivity
Makes it easy for users to make the building suit their work
Prebuilt applications so users can make use of the system with minimal contractor support
Software integrations to connect and gain insight into operations beyond traditional control
Combine EMS and BMS to achieve real-time performance
Integrate IOT using REST API 
Deliver a smart building with outcomes people will love

Outcomes save time, effort and cost (Operation, Maintenance, Energy)


Well-deployed technology brings:
Applications, in Optergy's case, more than 50;
Great outcomes, can be achieved with enough technology (but not complex or excessive) to address technical challenges. By having information that is easily understood, it becomes engaging. Once something is engaging, it becomes a habit. If it becomes a habit, it becomes easy. All of a sudden what was once frustrating numbers on a screen becomes the building owner's greatest tool for managing comfort and efficiency.
•
Combine BMS and EMS
, to achieve real efficiency. Tuning HVAC plant, then directly seeing the impact on energy performance provides a constant feedback loop. BMS and EMS combined are then more valuable than the sum of both parts.
•
Consistent reporting
, across assets, utilities such as gas, water, electricity, thermal, diesel, and waste, can be automatically reported in a standard format. This eliminates manual readings and human error.
•
Cost recovery
, add automated utilities billing to bill tenants based on consumption and demand from metered utilities. In addition, add after-hours billing to recover costs related to tenant usage that is outside the agreed lease hours. Tenants can engage the system using the
Optergy mobile app
on demand, or schedule in advance.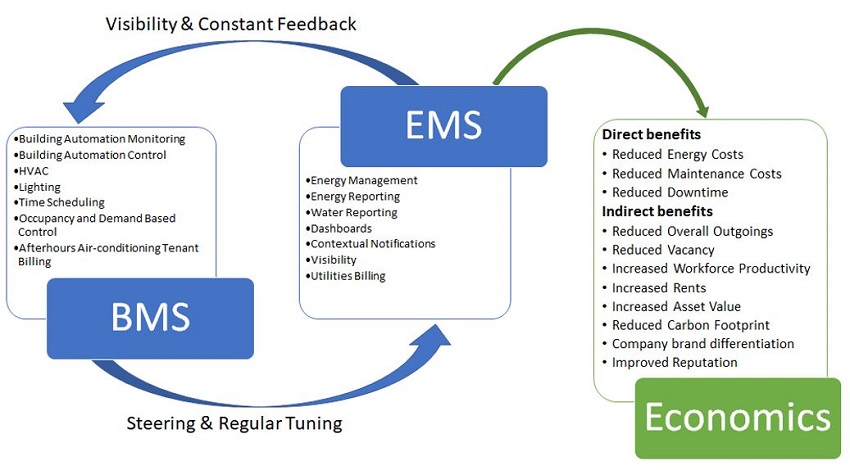 Owner outcomes include foundation built for a smart workplace that has;
Every building can be made smarter once the upfront barriers have been addressed and the building has moved into occupancy and operation. It is at this stage that the outcomes can more clearly be defined and with the help of a Master System Integrator, laying the foundation for smart is actually easy. Lay the foundation correctly from the beginning, and it will make it much easier for the contractor to engineer and deliver a smart solution with smart outcomes. Define the outcomes and the smart will follow.

Optergy creates smart building automation products for contractors. End-users can take control of energy and expenses using intelligent reporting and tools; we make it easy. Discover Optergy Smart Building Products at the AHR EXPO 2019 (Atlanta) at booth C5225
---

[Click Banner To Learn More]
[Home Page] [The Automator] [About] [Subscribe ] [Contact Us]