---
EMAIL INTERVIEW – Ray Bert and Ken Sinclair
Ray Bert, Executive Director, AABC Commissioning Group

---
CxEnergy 2017

This year the event takes place April 24-27 at The Omni Orlando Resort at ChampionsGate in Orlando, FL and we expect over 500 attendees.

Sinclair: What is CxEnergy and how did it come to be?

This is the fourth CxEnergy conference as currently configured. The event was previously the AABC Commissioning Group's (ACG) annual conference on commissioning, but we responded to popular demand and expanded it to include the membership of our other affiliated associations, the Associated Air Balance Council (AABC) and the Energy Management Association (EMA), as well as others involved in the professions they represent—commissioning, test and balance and energy management.

These three associations are now the official presenters of the event. Our associations' membership encompasses over 600 companies with nearly 2,000 employees who carry one or more of our certifications. Add to that the countless people involved in these marketplaces—from utilities to building owners to product and service providers—and it's easy to see why CxEnergy is growing in popularity and size. This year the event takes place April 24-27 at The Omni Orlando Resort at ChampionsGate in Orlando, FL and we expect over 500 attendees.
Sinclair: Speaking of your certifications, we understand there is important news involving them and the CxEnergy event.

That is correct. We are moving forward with aligning our Certified Commissioning Authority (CxA) and Energy Management Professional (EMP) certification programs with the Department of Energy's (DOE) Better Buildings Workforce protocols in order to attain American National Standards Institute (ANSI) and DOE recognition. We should be able to accomplish this for the CxA by the time CxEnergy begins on April 24 and for the EMP within the next year.

As for how the ANSI/DOE regime affects CxEnergy 2017, we will be administering an all-new CxA Workshop and Exam and offering a "validation exam" for our newly revised EMP exam. We will also be tracking required continuing education units that will be earned by attending CxEnergy's various seminars, workshops, and technical programs.
Sinclair: Regarding CxEnergy's Technical Program, what do you have planned for this year?

We just released the CxEnergy 2017 Technical Program. We place great emphasis on the program; it's literally a year-round effort. We factor attendee feedback, timeliness, and relevance to the event's audience in selecting presentations. For example, cyber security is a hot issue, and we have a session by a recognized expert in the field who will discuss the issue as it applies to building automation systems. The chair of ASHRAE's 90.1 Energy Standard Committee will give a presentation on the newly published 10th Edition of the Standard. Water conservation is increasingly becoming an issue for attendees, so we have several water-related programs. That's just to name a few; you can see the entire program by visiting the CxEnergy 2017 Program page on our website.

AIA Continuing Education Credits are available for all technical sessions. These credits may also be used for USGBC LEED AP general education requirements.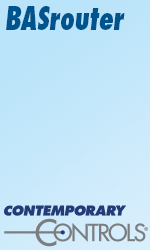 Sinclair: Another important aspect of CxEnergy is the Expo Hall, who and what will we see there this year?

Like the overall attendance level, we've experienced continual growth in the number of exhibitors at CxEnergy. This year we have a great group of top companies and organizations that provide products and services to commissioning, energy management, and test & balance professionals as well as building and facility owners and operators. It ranges from manufacturers of HVAC products to metering and instrument suppliers, to lighting and technology products. We also have a contingent of service provider companies that are looking to build partnerships or offer unique services. You can view them all on the CxEnergy Sponsors & Exhibitors page of the website. The advice to companies that are considering exhibiting is to move quickly. More than 80 percent of the available space is sold out. The CxEnergy Exhibitor Prospectus is available on the website.

Sinclair: How can our readers get more information about CxEnergy and register for the event?

Our website (www.CxEnergy.com) features on-line registration, event and technical program schedules, a downloadable prospectus, all the latest news, and listings of CxEnergy sponsors and exhibitors. For other questions just phone our office at 202 737-7775 or send an email (anna@commissioning.org ). We hope to see many of your readers there, and we are offering them an exclusive discount, just enter promo code "energy10" on the registration form before February 27!


---


[Click Banner To Learn More]
[Home Page] [The Automator] [About] [Subscribe ] [Contact Us]