---
Does Online Learning Make the Grade?

I think where I personally find issues with online learning is with the lack of discussion and group learning




EMAIL INTERVIEW – Manny Mandrusiak & Ken Sinclair

---
Sinclair - Over the past year we have seen many areas of our lives move into warp speed. What are you seeing around online learning?
Mandrusiak - As with everything this year Ken, trends have been propelled about four years into the future. Online learning has always existed, but now things have been propelled at a huge rate, and not everyone has been ready to accept all of the changes.
Sinclair - Could you clarify what you mean by "changes".
Mandrusiak - For some people, not only are they having to spend more time on computers (screens), but they also have to adjust to using online platforms like: Zoom, Moodle, and Microsoft Teams. We know that when software upgrades are forced on people, not everyone is accepting. Corporations are now accepting the "work from home model" as it saves money on social costs and brick and motor overhead. It also provides parents of school age children with the ability to be home with them while they do online classes.
Sinclair - We know that you have been in the education and training industry for a long time now. Are you seeing any negatives with online learning?
Mandrusiak - We are seeing a surge in requests for 1-1 face-to-face training from individuals 35 and up for basic Microsoft software platforms. This is mostly due to the pace of the working day these days. Individuals in that age range are wanting answers to their problems rather than going through a full day's training. Customization has been the key toward augmenting the online learning lifestyle.
For individuals under 35 we are finding that they are looking for opportunities to put the skills that they learned online into practice. Take CompTIA A+ for example. CompTIA has done a fabulous job in creating online courseware that provides individuals with the ability to pass the CompTIA A+ certification exams all without having to actually touch an actual computer to physically take apart. Everything is handled using virtual machines, and simulators. That sends a little vibe of hesitation in hiring technical professionals as hiring managers are always looking for practical experience coupled with theoretical knowledge.
Sinclair - Are you for, or against online learning?
Mandrusiak
- As a company we are all about learning, no natter the medium. I think where I personally find issues with online learning is with the lack of discussion and group learning. When I was with the army some of the best lessons that I ever learned were through group discussion and the analysis of real-world situations. I know that platforms like Zoom and Teams provide the ability to chat and connect with other students, but it still lacks a little personality in my opinion. I'm sure that 2021 will have nothing if not more innovations for bigger and better ways of online learning and intercommunication.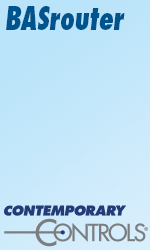 ---


[Click Banner To Learn More]
[Home Page] [The Automator] [About] [Subscribe ] [Contact Us]