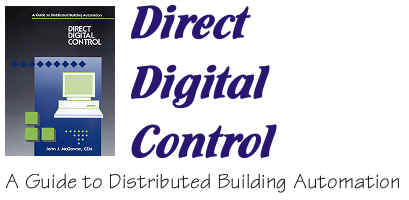 John J. "Jack" Mc Gowan,
CEM Energy Control Inc..
Contributing Editor
The question that this article is posing to the readership is
"Where should AutomatedBuildings.com training begin?"
There appears to be a great appetite for AutomatedBuildings.com's online training. Based on feedback from a number of readers the next course that is under development is a Basic Direct Digital Control Seminar and is now online COURSE IS NO LONGER AVAILABLE. As several readers put it, the articles and topics covered in the e-zine are of great value, but they assume a thorough understanding of controls and heating, ventilation and air conditioning (HVAC), as well as other building systems. This has given the seminar developers good information but also created a dilemma as well. The basic question is how to design the right DDC course content for the readership, and is there a desire for a basic control theory offering.












The next seminar that I have under development is designed to compliment the Direct Digital control text from Fairmont Press. This is a 486-page reference has 21 chapters detailing direct digital control specification and operations including user training and financing options for any type of building. The text is loaded with practical tips for successful building automation decision-making, the handbook guides the reader in insuring that the building will fulfill both present and future operational demands. It also includes a Chapter by our Editor, Ken Sinclair. Topics covered include distributed direct digital control, networking and integrating automated buildings, strategies for DDC system project success, project financing, guidelines for conducting a building control survey, recent technology developments, sequence of operation considerations, equipment and zone level DDC control, hand-held and central operator interface, DDC specification and procurement guidelines, DDC system management, operator training, and case studies for both industrial and commercial DDC installations. The table of contents is outlined below.

Distributed Direct Digital Control & Effective Building Operation

Why Automate Buildings: Using Networked DDC as a Management Tool

Integrated Automated Buildings

Energy 2001: A View of DDC in the Future

Ensuring Successful DDC System Projects

Developing a Strategic DDC Plan

Conducting a Building Control Survey

State-of-the-Art Direct Digital Control

Building Wide Sequence of Operation

Equipment Level DDC Control

Zone Level DDC Control

Communication & Networking with Distributed DDC Systems

DDC Operator Interface: Hand Held & Central

Financing Energy Saving DDC & Other Retrofits

Specifying Building Automation Systems: Graphic Display

Procurement Practices for High Performance DDC Systems

Managing DDC Systems for Results

DDC System Operator Training

DDC Industrial Facility Case Study

DDC Commercial Building Case Study

DDC New Application Case Study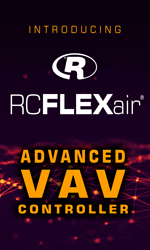 The key challenge facing Automatedbuildings.com is whether there is an added need for more basic level controls training. As the reader will note, the text above covers the basics of digital control, yet it does not cover core control theory. The question that this article is posing to the readership is "Where should AutomatedBuildings.com training begin?" There is a wealth of basic level control knowledge that is necessary to understand temperature control, as well as humidity and pressure. An outline of control sequences such as proportional, proportional integral and proportional, integral and derivative, along with the interaction of multiple control loops in a given piece of equipment is a basic requirement to understand the complete workings of a Building Automation System. In addition a detailed explanation of how the componentized controls that are shipped with HVAC equipment integrate multiple control loops for discharge air, static pressure, control safeties etc. could be of value as well. This includes control interaction for example between variable air volume terminal units and air handlers. In a nutshell AutomatedBuildings.com is asking that you respond with an email and tell us what type of training do you want the site to offer. Does the DDC course outlined above appear to be the more basic level requirement? Or is there a need for a control theory course that lays the foundation for higher level discussion of building automation? Send an email to Automatedbuildings.com at sinclair@automatedbuildings.com and let us know what you think. Please review our present online courses.
---


[Click Banner To Learn More]
[Home Page] [The Automator] [About] [Subscribe ] [Contact Us]