---
EMAIL INTERVIEW – Bob Singh, Léonce Fraser and Ken Sinclair
Bob Singh, IESO Distinguished Research Fellow, Centre for Urban Energy at Ryerson University

Léonce Fraser, Vice President, Services & Projects, Schneider Electric Canada
---
Schneider Electric Smart Grid (SESG) Laboratory

The SESG is Canada's first university-based smart grid lab.
Sinclair: What is the Schneider Electric Smart Grid (SESG) Laboratory?

Singh: The SESG laboratory is a replica of a utility distribution system with all of its state-of-the-art features and controls. It has a substation with a number of feeders coming out of it, equipped with utility-grade protection and control systems. There is flexibility to connect and control different feeder lengths, loads, generators and storage technologies. It also has an Advanced Distribution Management system (ADMS) which is second to none in the world.
Fraser: The SESG is Canada's first university-based smart grid lab. The technology in the lab makes it an ideal platform for industry partners and collaborators looking to test new products, conduct research and train employees. The lab will also train the next generation of Canadian smart grid engineers, scientists, planners and operators by providing them with hands-on experience in a utility environment. The lab is a place where vendors, utilities and the industry can evaluate and understand technology readiness for Smart Grid projects execution in the field.

Sinclair: Why did you decide to partner with each other to build this lab?

Singh: Schneider Electric has been at the forefront in developing smart equipment and technologies for applications in electrical distribution systems and has supplied these to many leading utilities in Canada and the rest of the world. In addition, the company acquired Telvent, developer of the Advanced Distribution Management System (ADMS) which is a cutting-edge tool to effectively manage the electrical distribution system under different normal operating and contingency scenarios. These scenarios can include integration of various types of renewable generators such as roof-top solar, different energy storage technologies such as battery and flywheel, and so on.

Fraser: The Ryerson Centre for Urban Energy is an innovative research institution dedicated to exploring and developing solutions to solve urban energy challenges. At Schneider Electric we believe that to achieve urban efficiency cities need to become more efficient, livable and sustainable. This requires a new business model based on collaboration and partnership between governments, private investors, educational institutions, industry, associations, utilities, planners and developers. We are committed to making energy safe, reliable, efficient, productive and green which makes Ryerson and the Centre for Urban Energy an ideal partner for us.

Sinclair: How did you decide which technologies would go into the SESG Laboratory?

Singh: First of all, as mentioned above, the SESG Laboratory mimics a utility distribution system with all of its smarts. Note that these smarts can be enabled or disabled depending on what we want to do. Currently the level of automation on the distribution system varies from utility to utility depending on the need. For example, rural utilities can afford very little automation in comparison to their urban counterparts. The laboratory is futuristic in design with enabling and disabling controls to allow us to simulate a variety of scenarios for utilities. So with the mimicked infrastructure of the utility system in place in the lab, we can test smart equipment and devices from any manufacturer under all sorts of utility scenarios.

Fraser: The majority of Canadian utilities are ready to take up the task of building a grid that meets the needs of tomorrow's connected economy. The ways in which the utilities generate and distribute power are rapidly changing. However, utilities will need strong support from industry stakeholders (vendors, integrators, regulators, academia, skill resources, etc.) to research, test and develop field-ready technology. To help utilities and vendors adapt to the electrical industry's changing business climate, the SESG Lab is equipped with feeder and substation automation capabilities, protection relays with 61850 capability, bay controllers, advanced distribution grid management suites, custom switch boards and power meters, for example.

Sinclair: Are Smart Grid labs the future of electrical research and development?

Singh: Definitely, this lab is. Putting smart equipment in the actual distribution system for testing is very cost- and time-intensive. All that can be done in the smart grid lab for a fraction of the cost and time. In addition, testing in the actual distribution system is limited by system conditions, regulatory rules, and the extent to which the customers can be allowed to withstand the impact in real operation, whereas in the lab, no such barriers exist and one can simulate all sorts of conditions that electrical utilities could encounter without impacts to any real customers. The lab will also provide a wonderful platform for further R&D activities for academia and industry.

Fraser: We believe facilities like the Smart Grid Lab will play a major role in the near future of electrical industry research and development. Organizations need to be able to test new technologies, strategies and train employees on smart grid equipment and the SESG Lab provides them with an ideal environment to do this. The facility provides a simple yet effective platform to do pilot testing and evaluate new designs for compliance with standards.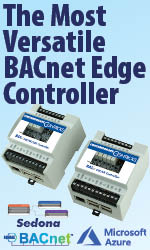 Sinclair: Why is it important to build labs to test Smart Grid technology?

Singh: Many of the reasons are in the answer to the previous question. In addition, smart grid labs would allow us to answer "what happens when" type questions that could plague utility engineers and researchers. For example, if every building in an industrial area has roof-top solar on it, what would be the impact on the feeder voltage when suddenly clouds move in and shade 50 per cent of the roof-top area? Furthermore, the lab would allow us to test technologies under development.

Fraser: It's important to have facilities like the SESG because smart grids are the future of the utility industry. They give providers the means to deliver energy more efficiently and more reliably. But in order to build effective smart grids, utilities and researchers need to train employees on new equipment and processes and test new strategies and products. Smart grid labs enable them to do training, testing and research in an environment that is very similar to a real-life utility operation. Most of our energy efficiency changes need to come from cities, and the urban setting of the SESG Laboratory at Ryerson University certainly matches the ambitions of that project. In the SESG Lab you can create innovative energy management projects to make a difference in society, and the planet, by reducing your carbon footprint.

---
About the Authors

Bob Singh, IESO Distinguished Research Fellow, Centre for Urban Energy at Ryerson University
Birendra (Bob) N. Singh is an IESO Distinguished Research Fellow at the Centre for Urban Energy (CUE) at Ryerson University, Toronto and has over thirty years of diversified experience in the transmission and distribution (T&D) areas of the electrical utility business. Prior to joining the CUE, he held positions at Hydro One Networks, Toronto Hydro, former North York Hydro and Newfoundland & Labrador Hydro.

Léonce Fraser, Vice President, Services & Projects, Schneider Electric Canada
Léonce Fraser obtained a Bachelor of Engineering from University of Quebec in Mechanical Engineering, with a major in Technology in 1987. He also holds an MBA from HEC Montreal in International Business. In 2007 he completed an Executive Certificate in Strategy and Innovation from MIT Sloan School of Management.

Léonce has been involved in the electricity industry for over 30 years. His background includes extensive executive leadership in engineering, sales, operations and project management. Léonce has a wealth of experience in leading and managing large teams of people, both locally and internationally.

Léonce is currently member of the Center for Urban Energy's Advisory Council at Ryerson University. He has also held the position of Chairman of Board of Directors at the Association de l'industrie électrique du Quebec (AIEQ).

---

[Click Banner To Learn More]
[Home Page] [The Automator] [About] [Subscribe ] [Contact Us]