The Advantages of Web Enabling Existing BAS Installations.
Web Enabling Q & A by John Neddo
Question 1: Why should a facility manager want a web-interface for their Building Automation System?
Answer 1:
Easy access from anywhere (faster problem resolution, lower cost).

Adds new functionality to older systems (extend system life).

Enables competitive pricing on system expansion (web/I interfaces with multiple systems).

Easy to support, use and maintain (Lower costs of training and maintaining - reliability).

Enterprise wide monitoring through one system (simplify task, lower costs).










Question 2: I know I need a web-interface, but I want to make the right choice from the competing solutions being offered. What are the criteria someone should use when evaluating different options?
Answer 2:

Security. Since this is a primary concern insure that your solution utilizes the highest level of security available today such as SSH (Secure Shell), with 128 bit encryption.

Expandability/scalability. Insure that your solution has few or no limitations on system architecture.

Minimal installation and maintenance requirements. Your solution should require minimal installation resources and should be intuitive to the level of guiding the user through the installation process. Utilization of robust embedded operating systems such as Linux insure a very stable operating environment which is a must if you want to reduce your physical server maintenance to zero.

Native System Drivers. Implementing Native System Drivers vs. OPC/DDE and other Gateway type solutions allows for an increase in performance, stability, and functionality. OPC/DDE and Gateway solutions introduce more software and hardware components to purchase and support.

Connectivity to different systems. Insure that the solution you move forward with can support and interface to all of your building information systems.

Web Based. Insure that the solution you commit to is web based not merely web enabled. Web based systems need nothing more than a web browser to gain access to the system. Most web enabled systems require the purchase of software which is installed on the PC's which limits connectivity and sometimes requires paying license fees.
Question 3: What are the pro's and con's between buying an OEM provided solution versus buying a third party solution?
Answer 3:
Connectivity to different Building Systems. Generally, OEM's will only provide you with connectivity to their system which may be sufficient if you only have one type of system.

Better product support can be obtained from companies focused on this market. Third party providers focus on the needs of the market versus the needs of their current customer base.

Driver Availability. Some third party solutions may not be able to provide you with the driver you will need to connect to your existing systems. In contrast, some OEM's are not providing web based solutions for their products.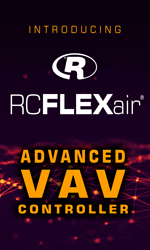 Question 4: We've already discussed the need for a web-interface for our BMS, but the IT Manager is hesitant about anything that involves the LAN. How to I address their concerns?
Answer 4:
Work with them to identify secure methods for connection to the network or the web.

Obtain and deliver a specification for the web server and provide them with the server and request their assistance in testing it.

Most EMS web servers only utilize ports that would be open anyway for their standard browser access so this should resolve their concerns about uncontrolled access.

If all else fails, install your own network. Ethernet networks have become inexpensive to install and support. If you need access from the Internet, there are many inexpensive options such as ISDN and DSL.
Question 5: Any new solution I add to my BMS has to be cost justified. How can I quantify the value that adding a web-based interface to my EMS would bring?
Answer 5:
Compare the cost of a web-interface to a complete retro-fit.

Quantify reduced training, maintenance and support time.

Eliminate licensing fees.

Competition can drive down the price of system expansion.

Utilization of Ethernet communications instead of dial-up connections.
---


[Click Banner To Learn More]
[Home Page] [The Automator] [About] [Subscribe ] [Contact Us]