---
K.I.S.S

Can We Improve On "Keeping It Simple" When It Comes To Optimizing And Maintaining Our Buildings

Joe Moore,
Account Executive
ESC Automation
Last month I posted a simple question on LinkedIn (See the article here); what's important to you as a building manager (in whatever capacity that may look like for you)? This month I'd like to expand on that idea.
I've always been an advocate for keeping it simple. Even with today's technological advances, keeping buildings in their optimal operating state can be achieved quite easily by focusing on the basics. I'm talking about mechanical (including BAS)/electrical preventative maintenance. Filters, belts, sheaves, water/glycol treatment, combustion analysis, exchanger cleaning, condenser/evaporator coil pressure wash, grease, lube, line-voltage/load-voltage, recommission, check! All of us involved in the building industry know that some good old-fashioned elbow grease goes a long way (wait for the young apprentice to go searching for the bucket of elbow grease only to come back empty handed – true story, you can ask my dad about that one).
Here's the funny thing about the gullible apprentice; once they've figured out there's no such product as a pipe stretcher, sky hooks, or elbow grease, they can bring a fresh insight into how we go about business, an insight where working SMARTER is more valued than working HARDER. They grew up connected. They grew up understanding how technology can improve our lives when used for good. So why not embrace technology and use it as a tool to help us improve our efficiency and focus when it comes to those tried and true basic practices we know and love.
"Smart Buildings"," Internet Of Things"," BIG DATA." We hear these terms often but what does it mean to you in relation to operating and maintaining your buildings? To me, it means leveraging all the information on your BAS network to pinpoint the energy hogs in your building and taking corrective action to minimize peak demand. It means running automatic fault detection algorithms to identify the worst performing pieces of equipment and focusing on repairing issues, not wasting time on FINDING them. It means getting an automated daily email alert summary when ANY integral parameter of your BAS has changed (good or bad), ensuring that your commissioned building stays exactly that, continually commissioned. And that is just the beginning.
Depending on whether you're an energy, facility, or executive manager, you will have different goals for your building(s). The great news is that there is technology available to help each of you achieve and expand on those objectives. Technology that can even help you align the goals of your facility and energy managers, whom will often have conflicting ideas of what is really important in operating your building. Imagine a world where the technology at your fingertips is a shared, energy analytics/automatic fault detection/reporting powerhouse platform accessed by multiple users in your organization to achieve the common goal of realizing your building's potential.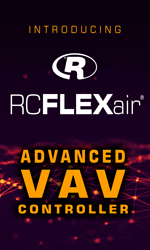 Need to print and export energy reports to use in internal communications? There's a package for that. Want to display energy dashboards in public areas to demonstrate the commitment your organization is making to carbon reduction via energy management? There's a package for that. Want all of your "BIG DATA" to tell you that one of your mechanical assets isn't working right and you are potentially facing a failure..and then email that alert directly to your maintenance staff without leaving your chair? Well, you guessed it – There's a package for that too (even a single package solution).

Pretty amazing what we can do now isn't it? We can control the world without ever leaving our chair…allowing us to have more free time to actually LEAVE the office and focus on some good, old fashioned elbow grease when it comes to maintaining our families, friends, hobbies, hopes, dreams, and desires. I guess I'll use some of that free time now to go track down that apprentice I sent to look for the pipe stretcher.

Joe Moore – changing the world one building at a time.


---
About the Author
-A student of electrical and computer engineering
-started with ESC Automation in Vancouver in '05
-handled many roles from junior eng tech, to senior eng tech.
-Moved to Edmonton in 09 to run a team as a project manager.
-Recently moved into our sales group where I develop business for mechanical preventative maintenance, BMS preventative maintenance, and our CopperTree Kaizen product.

---


[Click Banner To Learn More]
[Home Page] [The Automator] [About] [Subscribe ] [Contact Us]