---
IoT Opportunities in Commercial and Industrial Buildings



While new technologies present commercial and industrial properties opportunities for efficiency, no IoT solution is one-size-fits all.





Dr. Julien Stamatakis
Co-founder, CTO,
Senseware, Inc.

Smart thermostats and automated lighting systems will make our homes smarter, eventually, but technology will likely have a greater impact on commercial properties in the short term. Research firm Gartner calculates that smart commercial buildings will be the highest user of Internet of Things (IoT) technologies; smart homes are not expected to surpass commercial properties until 2018, when they could reach more than 1 billion connected devices.

The opportunities for IoT in commercial and industrial buildings stems from the energy and economic savings that these technologies bring. Bettina Tratz-Ryan, a research vice president at Gartner, says that IoT provides property owners a unified view of their facilities along with new ways to manage them through data and insight collected from sensors installed throughout commercial and industrial sites. In some cases, Gartner says these technologies can reduce building maintenance costs by up to 30 percent.

Challenges for IoT Adoption
The challenge for IoT adoption is getting facility businesses to understand the IoT opportunities and committing to making technological changes to their properties. Facilities managers do understand the importance of becoming more energy efficient, but it's unclear what the best technological path is to accomplish that goal, according to research from LED lighting systems company Digital Lumens and Peerless Research Group. The firms surveyed 230 facility managers working in warehouses or distribution centers. While 93 percent of respondents identified understanding of energy consumption as a top priority, less than a third of them said they were fully aware of how much power their site consumes.

Meanwhile, only 20 percent of respondents described themselves as "very familiar" with the concept of IoT. But nearly half of respondents said they are thinking about, planning, or implementing IoT strategies.
Energy Manager Today attributes the disparate responses to growing awareness of new energy efficiency opportunities, but confusion about the technologies. Current events, such as the movement towards renewable resources and the global agreement on new emissions reduction goals, stemming from the recent Paris talks on climate change.

Driving IoT Adoption
Gartner expects that changing building standards will drive deployment of IoT in commercial properties. As an example, Gartner cites the United Kingdom's building information modeling(BIM) mandate, which requires that new public sector construction comply with requirements to use data models from various sources, including IoT technologies. British officials aim to reduce the cost of government construction projects by 20 percent, while also reducing the country's carbon footprint, according to the BIM Task Group. In the United States, the General Services Administration has mandated that designs for new buildings through its Public Building Services use BIM in the design stage.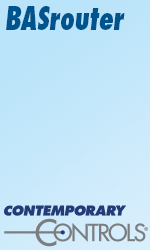 New public sector building standards could soon become part of construction in the private sector. Private sector businesses are already preparing to adapt to changing government standards for heating, ventilation, and air conditioning equipment aimed at further reducing emissions. The U.S. Department of Energy recently released new standards for HVAC equipment hoped to reduce carbon emissions by 885 tons and save $167 billion over the lifetime of these products, according to Energy Manager Today.

In order to save on energy and money, building managers must first spend money. Investments in building energy management systems will grow from $2.8 billion in 2016 to up to $10.8 billion by 2024, according to findings from Navigant Research reported by GreentechLead. The report attributes this growth to adoption of IoT technology and software applications in buildings, which would allow building managers to collect data that they can analyze and act upon. The benefits extend beyond energy savings. Building control algorithms "provide data beyond energy efficiency, including details on space utilization and operational efficiency," GreentechLead says in its report.

The landscape for efficiency standards and IoT technologies is dynamic and constantly evolving. While new technologies present commercial and industrial properties opportunities for efficiency, no IoT solution is one-size-fits all. For help understanding how technology can address your conservation and efficiency goals, contact us.



---
About the Author
Dr. Julien Stamatakis is the co-founder and CTO of a DC Startup, Senseware, Inc. At Senseware, he designed and developed the first Sensors as a Service system making data from any sensor instantly available in real time from anywhere on the web using a unique plug-n-play wireless mesh network technology. Julien has over 10 years of experience in developing wireless sensor-based systems for variety of applications including healthcare and smart buildings and cities. Julien is a winner of multiple awards including the Belgian Robotic Cup and the European Space Agency (ESA) Zero G challenge. Julien has a Ph.D. degree in Electrical Engineering and has published many articles on wireless sensor-based systems and their application in treating Parkinson's disease patients. Julien can be followed on twitter @jxstam and his company Senseware @mySenseware

Links:
https://www.linkedin.com/pub/julien-stamatakis-phd/30/2/628/en
http://senseware.co/
https://twitter.com/jxstam


---


[Click Banner To Learn More]
[Home Page] [The Automator] [About] [Subscribe ] [Contact Us]