---

EMAIL INTERVIEW – Jonathan Cartrette and Ken Sinclair
Jonathan Cartrette - Engineering Manager – Systems and High Performance Buildings,
Legrand
Jonathan Cartrette is an engineering manager at Legrand. He has more than 10 years of experience in the design, implementation, and deployment of distributed intelligence systems. His passion is finding ways to deliver effortless experiences within the complex lighting environment through intelligent and flexible applications. Jonathan joined Legrand in 2010 as part of the Wattstopper services team supporting the rollout of its award-winning Digital Lighting Management (DLM) platform. He was a product line manager for DLM, networking, and software before returning to his engineering roots in 2014 to lead a team of electrical and software engineers focused on commercializing next generation technologies for use in intelligent electrical infrastructures. Prior to Legrand, Jonathan was a senior firmware engineer at Verari Technologies. He has a BSEE from Mississippi State University.
---
T
rends in Lighting Controls and Intelligent Building Solutions
The trends that are driving this new expectation are new technologies, emergence of LEDs, big data, IoT and rising interest in new capabilities like color tuning and the move to features delivered in the lighting fixture.
Sinclair: What key trends are you seeing in lighting controls and intelligent building solutions?
Cartrette: The one key takeaway from Lightfair is that we are being asked to deliver more value from lighting controls features. The demand has gone beyond delivering energy savings, providing LED-ready solutions, and meeting new energy and building code requirements. The trends that are driving this new expectation are new technologies, emergence of LEDs, big data, IoT and rising interest in new capabilities like color tuning and the move to features delivered in the lighting fixture. It's exciting, but it creates more complexity for sure. Furthermore, there's still a question of who owns what regarding lighting controls features – the sequences of operation, the design that delivers the sequences of operations, and accountability to deliver them. Will the traditional channel players own that? Will the role of IT or facility managers evolve? That conversation will be ongoing, but whoever will own it needs to learn everything there is to know about lighting and lighting controls in a post LED-transition world.

Sinclair: What are the forces driving these trends?
Cartrette: The forces driving these trends do include new energy and building codes, the growth of LEDs especially in new construction, but it's not just about energy savings anymore. It's still a very important piece, but now there's a huge focus on the range of capabilities around features you can provide in lighting controls systems because of the significant technological advances in the light engines. For example, color tuning, which was huge this year at Lightfair. We were one of a dozen vendors that highlighted these types of offerings at the show – we introduced a specification grade color control system that meets code. Meeting code continues to be "table stakes" for a lighting control system, but as we saw at Lightfair, technology behind lighting is a force for change in and of itself.

Sinclair: What are the opportunities and challenges? What needs to happen to realize these future innovations?
Cartrette: The challenge is that we add another level of complexity. If we look at something like color tuning, there's potential to do exciting and interesting things, but we need to know what the end-users want. Sequence of operations are important. It will require everyone in the ecosystem to work together to develop these for all sorts of application types – and that really show what the end user benefits are. Right now, there are no dominant narratives or codes to drive those narratives around this – for example, what tunable white means in a classroom. Platforms need to get out into the market so that we can start developing and testing in different applications and also refining the technology. This is the only way controls manufacturers can get the feedback they need from users - to understand the problems to solve or any new expectations to meet.

Similarly, IoT and data-rich systems offer new frontiers in commercial lighting. How do you build or build on existing infrastructure that merges power, light and data seamlessly? Where do you mount and how do you power these sensors that will enable these new lighting applications? Most importantly, does it meet code and occupant needs?

Sinclair: How are companies like yours positioning for success in this changing market?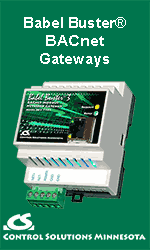 Cartrette: Two things come to mind: differentiate yourself with value and embrace an approach that is about looking to what's next? We're continuing to look at the advances in technology, especially in-the-fixture. We're continuing to look to our customers and partners – evolving our full spectrum of business capabilities by working with OEMs, distributors, electrical contractors and others. How do we create value for them and deliver the right mix of product and services? How do we make products easier and more cost-effective?

Also, a big part of how we are positioning for success will be in deployment – really, ease of deployment of platforms and products. At Legrand, we've watched our Digital Lighting Management (DLM) solution experience phenomenal growth over the years – and it just hammers home how people involved in commercial lighting projects just want relief from all the complexity.

Sinclair: How are these changes affecting your customers?
Cartrette: Our largest set of customers in commercial lighting are the electrical distributors, lighting agents, and OEM manufacturers and they are all well aware of the trends. A lot is changing in how they do their business and in the mix of products being delivered. They are seeing a lot more product options and more companies coming into the industry. And the best thing we can do is continue to listen and deliver more value. Hands down the single biggest change seems to be how many more boxes to check there are. Take Power over Ethernet (PoE) lighting, for example. There have been a lot of discussion around this topic and many successful projects demonstrated, but day in and day out it remains to be seen whether the average project is prepared to talk about IP address schemes, Quality of Service, VLANs and other Layer 2 or Layer 3 networking at the specification stage or even at all on a fast-track tenant improvement (TI) project. The same goes for RF systems – devices have to get addressed and bound to application areas and, if they're going to be secure, there will be some sort of strong, standards driven identity and authentication mechanism needed. That's a far cry from a when all that was needed was a power pack and a magnetic ballast.


---


[Click Banner To Learn More]
[Home Page] [The Automator] [About] [Subscribe ] [Contact Us]