---

EMAIL INTERVIEW – Shoumi Sen and Ken Sinclair
Shoumi Sen is an Offer Manager for Global Field Services within the Buildings Business of Schneider Electric and is responsible for the development of new services offers and launching them globally. She has held several positions from New Product Development, to Business Development to Offer Management. Shoumi is a CEM and has a BS and MS in Electrical Engineering. She has lived and worked in multiple countries, and enjoys writing, traveling and exploring other cultures.

Follow her on
LinkedIn: https://www.linkedin.com/in/shoumisen
Twitter: https://twitter.com/shoumitheway
Schneider Electric Blog: http://blog.schneider-electric.com/author/shoumisen/
---
The Convergence of Cloud Technology and Building Management Systems
What are the benefits of putting a BMS in the Cloud?
Sinclair: Should building owners and managers be connecting their buildings to the Cloud?

Sen: The unfortunate reality is that there are many buildings that are antiquated and waste a lot of energy. According to the US Energy Information Administration (EIA), about 40% of total US energy was consumed by buildings in 2015. The Lawrence Berkeley National Laboratory estimates that at least half of the buildings that will be in use in 2050 have already been built. At the same time, modern technology trends have progressed to the point where the Internet of Things (IoT) is no longer a buzzword. IDC estimates that by the end of 2013 there were 9.1 billion IoT units installed, expected to grow to 28.1 billion by 2020.

For a building owner or manager, IoT opens up a whole new world of interconnectivity and therefore…capability. And the Cloud and IoT go hand in hand. At Schneider Electric, we have developed technologies that help you manage your building better whether it's through a Cloud-based building management system (BMS), Cloud-based building analytics or even a solution to back up your BMS data in the Cloud.

Don't just take our word for it though; this research conducted by the Continental Automated Buildings Association (CABA) and the Intelligent & Integrated Buildings Council (IIBC) is compelling: "There is an expectation that cloud based energy management solutions will become more widely adopted as decision-makers become more familiar with the benefits of smart building analytics and data management and deploying truly holistic energy management strategies."

So, if everyone, from governments to corporations, is reaping the benefits of IoT and the digital economy, why would you leave your building behind?

Sinclair: What are the benefits of putting a BMS in the Cloud?

Sen: Let's face it – facility managers' jobs aren't getting any easier; budgets are tight, resources are scarce and managing multiple buildings that vary in size, function and equipment presents an onslaught of new challenges. If a solution helped make your job just a little bit easier, wouldn't you jump on it? I've outlined some of the top benefits of a Cloud-based BMS here:

Continuous improvement – Facility managers have visibility into building operations, can evaluate energy usage and costs, and compare performance across the enterprise to drive continuous improvements.
Proactive maintenance – Problems are identified before they become critical. For example, declining performance in a chiller can indicate future equipment failure. In this situation, maintenance could be dispatched in anticipation.
Occupant comfort – Local conditions can be continuously monitored to ensure the comfort of workers or customers at all times, in all facilities.
Real-time alerts – Unexpected events and out-of-spec conditions can trigger automatic alerts, enabling swift action and problem resolution.
Crowd sourcing – The Cloud makes it easier to share information and enable "bottom-up" solutions. Avoid the need to reinvent the wheel by storing reusable assets, like local system control programs, in a centralized library that can be accessed from anywhere.
Improved services – Last but certainly not least are the improvements that Cloud connectivity delivers to building maintenance and services. By linking BMS data living in the Cloud with things like analytic platforms, information can be made available to the right people at the right time for troubleshooting, preventive and predictive maintenance.

You can dive deeper into this subject by reading our white paper, "Leveraging Cloud-based Building Management Systems for Multi-site Facilities."

Sinclair: Tell me more about leveraging building analytics to make sense of BMS data.

Sen: When you get right down to it, the Cloud facilitates BMS scalability and efficiency previously unavailable to the industry. As our friends over at KGS Buildings stated in a previous AutomatedBuildings.com article, "A network of on-demand, traffic managed, load-balanced, virtualized servers, working together with geo redundant storage, and distributed caching in a cloud can accomplish more than any single server could do on its own, especially for collecting, storing and analyzing large volumes of data." The Cloud serves as a bridge between the mountains of untapped BMS data and analytic platforms that can convert it into actionable intelligence. Best-in-class analytic software automatically trends energy and equipment use, identifies faults, provides root-cause analysis, and prioritizes opportunities for improvement based on cost, comfort and maintenance impact. Analytics complement the BMS by taking the additional step of interpreting the data that already exists in your building.

Learn more about optimizing buildings using analytics and engineering expertise in our white paper.

Sinclair: What are some of the challenges facing facility managers interested in getting their buildings on the Cloud, and how can they be overcome?

Sen: Three of the more common challenges they'll find themselves facing have to do with site logistics, budget and security.

Site logistics – It starts when deciding what infrastructure is needed to get all of your sites connected to the Cloud. You may want to install HVAC controls to allow for remote monitoring or sensors to adjust lighting and other systems based on occupancy. The sky is the limit when customizing your Cloud-based BMS solution so you would need to make some decisions early on.
Budget – Arguably the largest obstacle to overcome will have to do with budget. Your organization may not understand the benefits of a Cloud-based system. They may have to take a two-pronged approach: educating internally at the same time that they tackle Cloud connectivity for the most critical parts of a site(s) first.

Security – The emergence of IoT has been accompanied by threats to it. Contrary to popular opinion though is the fact that Cloud computing can provide an environment that is more secure and less costly than most internal IT systems. This is due to centralized data storage, governance and control. Some Cloud services even offer the same technology as that used in secure banking. Not all cloud-based management systems or providers are the same, so due diligence is needed when you decide on your solution. Make sure your solution provider is able to address any security concerns you may have.

Access more information and other resources relevant to these challenges in our blog post, "3 Steps to Kick Off Your Cloud-Based Building Management System".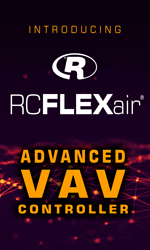 Sinclair: You mentioned Cloud Backup; how is that relevant to a BMS?

Sen: Recently within Schneider Electric, we talked about World Backup Day. Celebrated on March 31st, it is a reminder to us all that backing up data (be it personal or professional) is crucial. The world generates a massive amount of data, and it is estimated, that by 2020, we will be producing 44 zettabytes of data annually (a zettabyte is a trillion gigabytes!)

While 75% of the information floating around in the digital universe is generated by individuals, enterprises are accountable for a whopping 80% at some point in their digital lives. That's a lot of data to protect. Extending this consideration from businesses into the buildings they occupy, the need to safely store your BMS data is more critical than ever. Many, many hours and significant financial resources are spent configuring and fine-tuning a building through its management systems. Rather than leaving this investment up to chance, you can take charge of your building data by safeguarding it in the Cloud through automatic regular interval backups for peace of mind when disaster strikes.

Follow me on the Schneider Electric blog as I continue to explore the crossroads of Cloud technology and BMS.


---


[Click Banner To Learn More]
[Home Page] [The Automator] [About] [Subscribe ] [Contact Us]