---
Semantic Tagging Passes an Inflection Point



There was no pushback from any company regarding the need to support standardized tagging. They are either already doing it, or it is top on their roadmap. They all understand this is where the industry is headed."




Therese Sullivan,
BuildingContext Ltd

Managing Editor,
Haystack Connections Magazine



Contributing Editor



Jack McGowan, a pioneer in energy services for buildings, once wrote, "As with nearly every other industry on the planet, the future of this business is directly linked with the World Wide Web. In fact, the Web may have more to do with defining DDC's future than any individual development in control theory, HVAC or building technology."

That was in January 2001 in AutomatedBuildings. Later that year, in the May edition of Scientific American, Tim Berners-Lee, inventor of the Worldwide Web, defined the Web's future and, consequently, the future of direct digital control. In an article entitled "The Semantic Web," he described "an extension of the current web in which information is given well-defined meaning, better enabling computers and people to work in cooperation."

Six years later in 2007, developers at Twitter made a giant stride toward the Semantic Web when they introduced the concept of the hashtag. Twitter hashtags proved how using easy-to-understand names for things was a very powerful way to foster cooperation across the Web. This use of linked data was soon picked up by Google+, Facebook, LinkedIn and other social media sites.

Different communities in the controls world have been evolving their own tagging approaches for almost as long. In February, a milestone was reached when ASHRAE announced that tagging working groups including Project Haystack, the Brick Schema initiative, and BACnet would all be collaborating on a single global standard for machine-readable semantic descriptions of data. The ASHRAE Standard 223P announcement explains "Wide adoption of this standard will provide engineering and automation efficiency improvements and pave the way toward broad interoperability among applications, creating a competitive marketplace to the benefit of building owners."

That the controls industry has the discipline, respect for the mission, and good sense to opt for collaboration over 'protocol war' is a win for everyone that wants better buildings as soon as possible. Data silos resulting from the siloed thinking of those responsible for different systems in buildings have been holding back Smart Buildings for long enough. When specifying engineers and controls contractors, as well as building owners and operators, insist on standardized semantic tags, the barriers impeding data flow will fall away. As Berners-Lee understood, self-describing language tucked into the metadata that accompanies pieces of machine-generated data can make it easy for computers and people to cooperate in the achievement of any goal, including keeping buildings operating according to design.

The Spring 2018 edition of Project Haystack Connections documents how fast the evolution toward smarter buildings can happen once building operational data has been tag-enabled. Both IT and OT contingents are recognizing that metadata tagging is key to clearing hurdles related to ease-of-use, unified data flow edge-to-cloud, data security and even adhering to new GDPR data privacy rules. Not to be missed is the fact that the storytellers in this issue — especially those that I interview in the Q&A section — are not solution vendors, but are from the ranks of design engineers, commissioning experts, smart building consultants, and large-portfolio property managers.

For example, Sarah Boll, High-Performance Building Program Director, said this about why Utah's Division of Facilities Construction and Management included a suggested list of points and tags for building analytics based on Project Haystack in its latest HPB standard:

"We invested time and energy into building out this comprehensive Haystack tagging library. By doing this once thoroughly and explicitly, we hoped to save our project and facility teams any time and effort they would otherwise put into naming, and increase the chances of long-term success with analytic tools."

You will also read this quote from Intelligent Buildings Ltd's Senior Consultant Craig Payne, who leads the data normalization effort across some North America's largest government and institutional property manager portfolios:
"Since the ASHRAE announcement of BACnet/Haystack/Brick collaboration, there is a lot of movement on tagging among manufacturers. There is a mix in the level of tagging support each vendor now has for the Haystack library and the BACnet approach. But, there was no pushback from any company regarding the need to support standardized tagging. They are either already doing it, or it is top on their roadmap. They all understand this is where the industry is headed."

Craig Payne also says:
"The more facts and attributes that you can add to these data points and systems, the more you can know about them. Tagging is going to enable more automated cyber-security maintenance, for example. Today, an IT or facility manager keeps a spreadsheet and records each update to the programming logic of a particular piece of equipment. People are human and such spreadsheets get out of date. A better practice is to markup asset data models with vendor ID, firmware version, software version as tag items on systems. These can then be queried and rolled up into one report. Then you are assured of current information and the ability to enforce cyber-security compliance across a portfolio."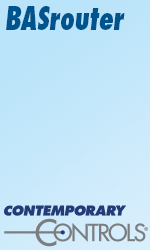 Ruairi Barnwell, who leads the Building Optimization practice within the +1000-person multinational Architecture & Engineering firm DLR Group, says this about working within a Haystack tag-enabled environment.

"From the data gathering framework, it is a short path to deploying indoor air quality monitoring, thermal comfort optimization, occupancy awareness, personalized lighting controls, real-time conference room scheduling — all smart building apps with investment returns that are more difficult to quantify today, but likely to deliver much greater value to property owners and tenants over the long run. Eventually, the metadata can extend to BIM documents further strengthening the feedback loop between design decisions and real-world results."

Patrick Coffey, CTO of VRT Systems, wrote this in the conclusion of his article about improving the user experience felt with smart building technologies:

"Given the introduction of GDPR and related regulations, we are now in the process of upgrading to support these as part of a planned deployment covering thousands of new apartments in multiple buildings across Australia. Haystack will help."

From Jack McGowen to Tim Berners Lee, to the inventors and users of the hashtag, to this group of Haystack tagging end-users, a new vision of what direct digital control (DDC) in buildings could be is certainly emerging. Read about it first in the Spring 2018 edition of Project Haystack Connections. You can download your copy from www.project-haystack.org beginning in June.


---


[Click Banner To Learn More]
[Home Page] [The Automator] [About] [Subscribe ] [Contact Us]