---

EMAIL INTERVIEW – Scott Cochrane and Marc Dugré
Scott Cochrane is President and CEO of Cochrane Supply & Engineering, a leading industrial IoT and building controls supplier with locations throughout Michigan, Ohio, and Kentucky, as well as one in Canada. In 2000, Scott took over the business from his father, Donald Cochrane, Sr., who founded the company 50 years ago. He is proud to be an advisory council member for multiple industry manufacturers such as Honeywell, Johnson Controls, and Tridium, and to be named a 2016 IBcon Digital Impact Award Winner for his innovative contributions to the industry.

Marc Dugré has been the President of Regulvar, Inc. since 1999 and directs all activities in Quebec. He joined the company after obtaining his diploma in mechanical engineering in 1985. Dugré took over the direction of the Quebec branch in 1987 to develop the markets of central and eastern Quebec. Named Vice President of marketing in 1996, he has set up branches in Sherbrooke, Rimouski, and Rouyn-Noranda. Always eager to promote the development of the company and the field of automation, he encourages his team to learn the latest technologies, particularly in man-machine interfaces and analytical systems. Engaged in his field, Dugré has served on various committees, including the Executive Committee of the Quebec Construction Association and the Board of Directors of the Quebec Employers Council. He is currently a member of the Board of Directors of the NSERC Natural Sciences and Engineering Research Council.
---
Master Systems Integrators (MSI)

They make sure all systems communicate properly, coordinate all project participants, collaborate with building owners to ensure systems information will be accessible and usable, and they develop software layers responsible for integration, aggregation, and communication of the building systems.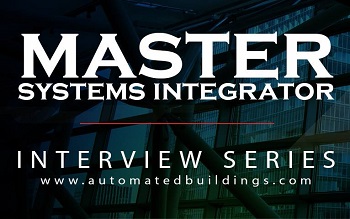 Scott Cochrane of Cochrane Supply & Engineering has the unique benefit of working with 300+ of the best systems integrators in the country. Cochrane recognizes the critical role they have within the building automation industry and is speaking with a different highly-regarded MSI each month with the goal of providing examples of industry trends, best business practices, and the growing value of an MSI. This month, he interviews Marc Dugré, President of Regulvar, Inc.

May Interview with Rick Gorka, President of the Airon Group of Companies

April Interview with Colin M. Murray, Owner of Solution Control Services
February Interview with Jeff Murphy, President and CEO of ECT Services, Inc.
January Interview with Chris Saltz, Managing Principal of FIX Consulting LLC.
December Interview with Jason Houck from Hepta Control Systems.
November Interview with Geoff Hunter, President and Senior Principal of Palmer Conservation Consulting (PCC)
October Interview with Brian Oswald, Managing Director for CBRE | ESI.
September Interview with Joe Napieralski the Co-Founder and Director of Development of Smart Building Services LLC

August Interview with Sidney H. Blomberg, Jr. the founder and President of K & S Ventures, Inc

July Interview with Scott Cochrane and Ken Sinclair
This month he interviews Marc Dugré, President of Regulvar, Inc.
Cochrane: How did you become an MSI?

Dugré: By different paths. Initially, it was at the request of our customers and then subsequently, after mastering our craft in integration, we then had opportunities open up among our competitors' customers.

At the end of the 1980s, we already had some customers asking us to integrate industrial automation systems and SCADA. At that time, we had developed a DDE driver. This driver had then evolved into an OLE driver that opened the doors to our competitors' customers using compatible software to these drivers (EBI, Iconics). Then, it was the beginnings of BACnet at the end of the 1990s. Since then, we have made many developments such as:

Web interfaces to measure electric and thermal energy with analysis and reporting tools, integrating meters of Certified Energy Meter-Bus.
An interface for the creation of users and reports for access control using BACnet devices.
The integration of many systems such as LON, DALI, KNX, EnOcean and BACnet lighting control.
A complete system of touchscreen intercoms using SIP and BACnet protocols that allow us to cross into telephony, video calls, security, access, cameras and lighting control.
Being an MSI also opens many other opportunities such as:

Taking advantage of the obsolescence of our competitors' products by integrating them and taking over with our own brand.
Exploiting the large amount of data that we prepare for each project so we can put in place: software analytics, alarms, fault detection, energy performance, and continuous commissioning.
Taking advantage of the convergence of technologies to implement a communication between the occupant and the building in order to manage the space, security, and energy better.

Cochrane: Can you explain what some of the characteristics are of a good MSI?

Dugré: It takes a very technical and talented multidisciplinary group of employees. The company must also have a core of experienced senior staff. At Regulvar, the group leaders (composed of a dozen people) have more than 25 years of experience. We must invest in R&D and in the niches. But above all, it requires leaders who have the willpower and drive to take advantage of opportunities to develop those markets.

Cochrane: How do you sell Master Systems Integration services?

Dugré: We focus on the sales of complex integration only to the end user. All of our developments have been made following requests from our customers in order to make their operations more user-friendly. Our training center allows us to keep a constant relationship with our end user and to stay in-tune with their needs. This relationship gave us the chance to create all kinds of applications for them, ranging from security and mobility to energy management.

Cochrane: How do your customers procure MSI services?

Dugré: Our end-user customers prepare their projects almost exclusively in Division 25 where we work with general contractors. We work with our clients beyond the specifications. We promote the sale of a complete system (HVAC control, lighting control, access, camera, intercom, telecom, intrusion)—designed, supplied and installed by us. A single source of supply to ensure a painless integration where we are the only ones responsible.

Cochrane: As an MSI, what percent of your time is spent in the following categories? R&D, Consultations, Field Commissioning, and Software Programming.

Dugré:
R&D: 20%
Consultation: 40%
Software Programming: 20%
Field Commissioning: 20%

Cochrane: Describe a few challenges that you've encountered as an MSI.

Dugré: One of the challenges is the construction industry—an industry of brick and steel. It tends to favor low initial costs as opposed to operational savings and added value. General contractors negotiate and divide our offer in several silos. Each sale becomes a challenge to convince stakeholders of the benefits of the integration of building systems. There are many technological challenges as well, including the particularity of each customer's IT department and the process of educating them.

Cochrane: Do you envision Master Systems Integration being a part of your business in the future? If so, how?

Dugré: It is already an important differentiator for us. We are now planning to include in our integrations the analytics and BI portion. And in the longer term, artificial intelligence.


---


[Click Banner To Learn More]
[Home Page] [The Automator] [About] [Subscribe ] [Contact Us]