---
| | |
| --- | --- |
| How Home Automation and Control Technology Has Started Upgrading the Lifestyle of Individuals | Author's Bio- Koyel Ghosh is a blogger with a strong passion |
How Home Automation and Control Technology Has Started Upgrading the Lifestyle of Individuals
Home automation and control system can be defined as the complete automation of household movements and activities. Smart home technology generally involves any set of appliances and devices that tether into a common network that can be remotely and autonomously controlled. Also, often referred to as 'connected home', the devices under smart home technology tend to work together in one system. Right from the audio speakers and lighting fixtures to security cameras and televisions- all are tethered to a common system, and it can be easily controlled from any smart mobile touch screen device.
Smart home automation system gives one the opportunity to enjoy the bliss of high-end technology with upgraded functionalities and luxury that was really not imaginable even a few decades ago. As cutting-edge technology has made its way to our day-to-day lives, the countless possibilities of consumer home automation has also increased beyond the bar, thereby making life more pleasing and enjoyable.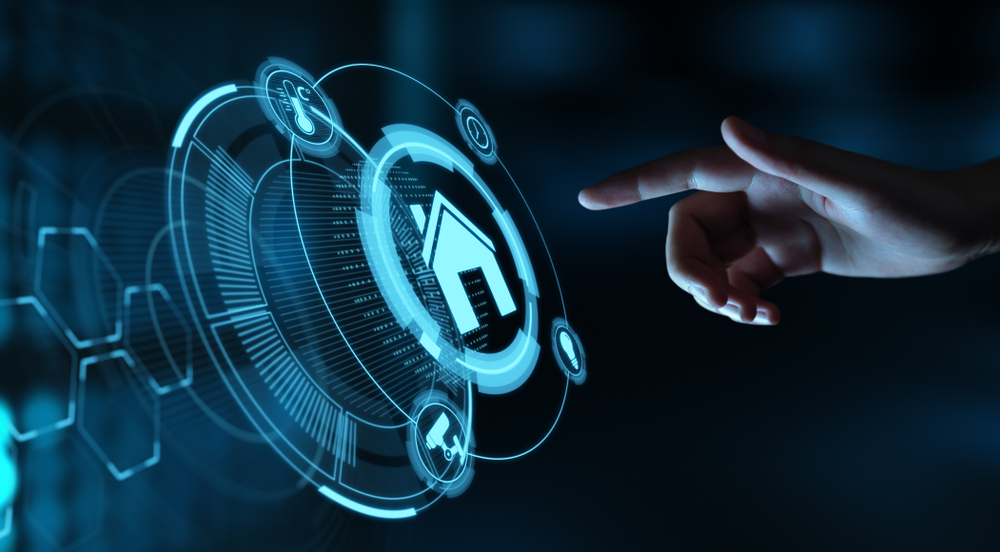 What can be better than being able to manage all of the smart home devices from one place? The convenience factor associated with today's home automation and control system is huge indeed. Practically, all one needs to do is learn the use of a particular app, and they will be able to fit into a number of functions and expedients throughout their home.
At the same time, it offers enormous flexibility. Accommodation of new appliances and devices is really easy with the smart home system on board. One just has to keep adding new technologies to the respective suite of devices as they replace the older ones or find out new-fangled technology to go along with their outdoor and indoor spaces.
When it comes to improving and maximizing home security, there would probably be nothing that can beat the power of home automation and control system. Once the proper surveillance features are perfectly integrated in one's smart home network, their home security can just hit the roof. As for instance, home automation systems can connect automated door locks and surveillance cameras all through their home so that they can trigger the system from their smart devices anytime irrespective of their location. The option of receiving security alerts is also there so that all the activities can be monitored in real time.
Last but not the least; there are many consumers who tend to put money in home automation technology to enjoy greater peace of mind. When parents can keep an eye on their kids through the smart cameras on board, one can also confirm remotely with an app whether they have closed the garage door back in home.
According to Allied Market Research, the global home automation and control market is projected to register a significant growth from 2021 to 2028. In the last few years, there has been huge awareness about energy conservation among individuals. Also, the emergence of automation technology to manage consumption of energy has driven the market growth in several ways.
Author's Bio- Koyel Ghosh is a blogger with a strong passion and enjoys writing on miscellaneous domains, as she believes it lets her explore a wide variety of niches. She has an innate interest for creativity and enjoys experimenting with different writing styles. A writer who never stops imagining, she has been serving the corporate industry for the last four years.
koyel.ghosh@alliedmarketresearch.net
---


[Click Banner To Learn More]
[Home Page] [The Automator] [About] [Subscribe ] [Contact Us]