---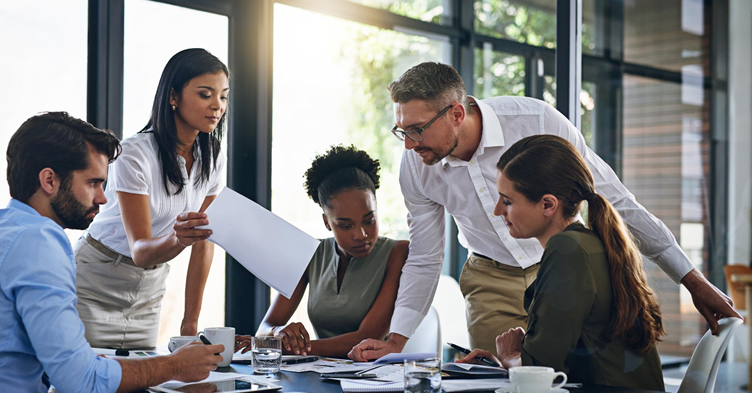 Our Buildings are getting smarter, greener and more sustainable but sometimes our workflow practices don't keep up or can fall behind. Whilst there are a lot of smart building systems installed some areas can still be disjointed such as the process of scheduling, managing and reporting on Overtime HVAC (Heating Ventilation and Air Conditioning) Requests for Tenants.
We're going to take a look at and answer questions such as:
· What is the Problem?
· How are we Dealing with this now?
· Where Does this all Fit In?
· So, what are the benefits to these Healthy Buildings?
· Happy Tenants = Happy Life
You will also learn whilst we are fixing a part of the problem, where does this all fit in to the bigger picture for Building Occupants and their Indoor Environment?
"A new way for Tenants to Engage with their Smart Building"
You know how it can be very time consuming to manage AfterHours HVAC requests? If the Building has push buttons then that may not give an occupant much flexibility on how much time they need and reconciling the usage can be cumbersome. The other option is managing phone calls or email requests usually at the inconvenience of the Property Manager. Finally, if there is a sophisticated enterprise level system being used for requests, and at quite an expense, FM's can still find themselves having to manually input schedules in to the BAS (Building Automation System). Well, that's because these methods are missing the point. They are not intrinsic to the BAS system itself which can be a core function of making it a seamless process and at a reasonable price.
At Logical Building, we've been installing Building Automation Systems for over 20 years and our aim is to connect Commercial Property Owners, Managers and Tenants to their Buildings in a way that creates the opportunity to achieve their goals.
BuildingPulse/Afterhours can save Property Managers time and empower Tenants to be in more control of their environment. It does this by providing a secure, Tenant interface using a web browser or convenient mobile app for requests which in turn automatically schedules requests directly in to the BAS. The cloud based infrastructure provides reliable uptime for the booking portal and reporting.
The solution couples with the BuildingPulse App which adds unexpected delight for property managers and Tenants that they can also use for convenient real-time monitoring of any critical plant or points in their building automation system.
"Where is all that Time Going? (The Problem)"
Problem – Scheduling, Tracking / reconciling AfterHours HVAC & Lighting Usage.
A lot of time can be spent just scheduling the HVAC Service Requests. This can be a property manager dealing with phone or email requests usually about the time they are heading home and the Tenant realizes they need to stay back and get that proposal finished and need their air-conditioning and lighting to run longer than usual.
And that's just the start, next is getting to the end of the month to bill the Tenants and find that the HVAC Usage Data is missing. If you do have this data available (phew) next is to reconcile or prepare the invoices and that can require a lot of manual intervention.
Does this Sound Familiar?
What if you could get reports reliably, on time and without having any involvement along the process?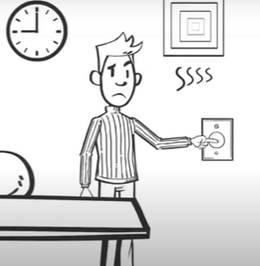 "How Are we Dealing with this now?"
Pushbuttons or Manually Scheduling in to the BAS:
• Hard to Track/Bill Tenants
• Instant demand only with limited duration options
• Cannot book in the future or for repeatable bookings
Sophisticated Enterprise Systems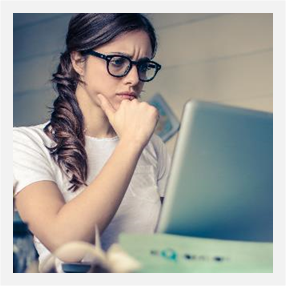 · $$$ Expensive

· Still has Double Data entry from Enterprise system to Building system

· Hardware required to install on-site

"So, What is the Solution?"

Solution – Give Tenants the Independence (in Control), Track & Report, Seamless in to the BAS (Automatically) –

· Cloud based reporting engine providing - Reliable Uptime

· Automatic Schedule in to the BAS - Seamlessly

· Automatic Reports to Tenants Direct - Saving Hassle

· Integrate to your invoicing system - Saving Time




"What is the Bigger Picture to all this?"
WE SPEND
90%
OF OUR TIME
INDOORS
There is much more at stake in the bigger picture of all this. Providing a tool like BuildingPulse AfterHours is just one part that can be done for improving the lives of Building Occupants.
The reality is :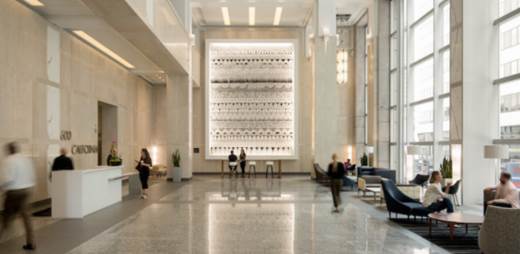 Source: (Carrier 2020)
"Empowering Tenants for Tenant Satisfaction"
We all have recollections of positive feelings when you feel in control of something, whether it was the first time you could drive a car or ride a bike. It's no different with an occupants' happiness over being in control of their indoor environment. Survey respondents' ratings of air temperature significantly improved with the ability to control air temperature (Dorsey & Hedge 2017).
Similarly, the ability to control air quality also dramatically increased respondents' ratings of air quality effects on cognitive function, well-being and satisfaction (Dorsey & Hedge 2017).
Compared with similar conventional buildings, Sustainable buildings attract a rent premium (Reichardt 2014).
"Make it easy for Tenants to run their Air for a Healthy Building and Indoor Environment"
Post Pandemic Healthy Building strategies
The goal of Healthy Buildings post pandemic is to maintain optimal occupant conditions (Temp/Humidity/CO2/Ventilation) as identified as potentially beneficial to improving Cognitive Effects* (COGFx) while managing the operating cost of the equipment (Carrier 2020).
IMPROVE PERSONAL HEALTH
In high-performing, green-certified buildings vs high-performing non-certified buildings
Sick building symptoms
30% FEWER & better environmental perceptions
Sleep quality scores
6.4% HIGHER
In high-performing, green-certified buildings vs high-performing non-certified buildings
"So What are the Benefits to these Healthy Buildings?"
Source: (MacNaughton et al. 2018)
Green Buildings Impact
$7.5B
in energy
costs
$5.8B
in combined
health and
climate benefits
Total benefit of
$13.3B
for 2000-2016
$1.4B
from averting
negative
impacts of
climate change
$4.4B
from reductions
in air pollution
resulting in
fewer deaths,
hospital visits,
lost days of work
and school,
and more
IMPROVE SOCIETAL
HEALTH
Compared to
"conventional
commercial
buildings," the
green-certified
buildings studied
saved:
Source: (MacNaughton et al. 2018)
We've Been Doing This for a While"
Why Us? – No hardware required, easy to install & cost effective. Auto Reporting, Cloud based reporting providing reliable uptime, but also – we've been working in high performance buildings for a while.
NSW first 6 Star Greenstar Building
There is strong demand for energy efficient buildings that achieve
high NABERS and Greenstar ratings. Sydney CBD buildings that
used the Logical Team to install building automation systems have superb energy efficiency track records, including:

• the first 4.5 stars NABERS rating in 2004
• the first 6 star Greenstar 'As Built' rating in 2009
• the lowest energy intensity building with a NABERS rating
of 5 stars
• the first 4.5 Built Interior environment of 4.5 stars


The Australian headquarters of a Global Software Giant, this site features a myriad of green building initiatives, including a black water processing plant, trigeneration, chilled beams, and an
Building Automation System installed by the Logical Team. The project was recognised by the Green Building Council of Australia as the first 6 star Greenstar 'Office As Built V2' . At the time it was one of only eleven certified sites in Australia and has a Greenstar rating of 82, which at the time, was the highest rating of any building in NSW.
Participated and donated to the IEQ (Indoor Environment Quality) Labs at a Prominent University
Logical donated and participated in the establishment of a research facility on the Indoor Environment at a prominent University. It is just as important to maintain and improve the Indoor Environmental Quality (IEQ) while achieving these results. Using Thermographics and Environmental Index™, the Logical Team monitors and ensures that both temperature and other environmental factors are accurately controlled. Taking into account temperature, humidity, and CO2 levels, the Environmental Index™ (EI) constantly provides a single number analysis of building conditions anywhere from the single zone –from individual floor levels, right up to the entire building. This allows the building or portfolio manager to quickly evaluate the performance of the air conditioning systems. It is a crucial factor as we continually strive for maximum energy performance out of a building. Our goal on every office building is to provide a high NABERS and Greenstar rating through reduced energy consumption while maintaining excellent indoor environmental conditions that make the workspace a pleasant place to work.
Conclusion
By implementing smart systems in your building such as BuildingPulse AfterHours you are not only saving time and effort for your Property Management firm but this plays in to the overall benefits of fitting in to the Green/Sustainable Buildings ecosystem.
If Tenants are empowered with a seamless technology as has been shown by Dorsey & Hedge (2017), indoor occupants are more satisfied with their environment when they are in control.
By implementing intelligent systems in your building that helps define the building achieve a green or sustainable status then optimal business outcomes will be achieved such as attracting desirable Tenants and being able to establish a rent premium (Reichardt 2014).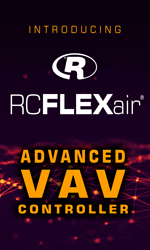 Jeremy Cooke
Jeremy has over 25 years of experience in the Electrical and Construction Industry beginning with Ralph M Lee Electrical and got introduced to the Building Automation Industry whilst working in the UK in the early 2000's.
Jeremy has been with Logical since 2004 starting as a service technician. He has risen rapidly through the company working in all areas of the Building Automation business including commissioning, engineering and project management.
From 2013 to 2015 Jeremy was Project Director for the massive BMCS Upgrade project at Governor Phillip and Governor Macquarie Towers in Sydney Australia which included 105 Storeys and 7000 Zones of Air Conditioning.
As Managing Director Jeremy now directs all operations of the Logical business.
Jeremy is in the final stages of studying an MBA at the Australian Institute of Business.
---


[Click Banner To Learn More]
[Home Page] [The Automator] [About] [Subscribe ] [Contact Us]