---
What is AI?



"Artificial Intelligence (AI) is the part of computer science concerned with designing intelligent computer systems, that is, systems that exhibit characteristics we associate with intelligence in human behavior – understanding language, learning, reasoning, solving problems, and so on."




Ken Sinclair

Founder, Owner, Publisher

AutomatedBuildings.com



INTERVIEW



AEC innovator and sought-after speaker

Mehdi Nourbakhsh

, Ph.D. aims to address these challenges in his new book, Augment It, which dives into how executives in the space can invent, innovate, and augment their capabilities using AI.

"In addition to suffering from the retirement of senior skilled labor, the construction industry of today has become unattractive to the younger generation because of the lower pay, slower pace of technology adoption, poor health and safety records, and lack of gender diversity compared to other industries," says Mehdi.

"Also, back then we didn't care too much about building performance or sustainability in design and construction, although we should have. Needless to say, a couple of decades ago, the projects were less complex than what we design and build today."

Professionals are under immense pressure to do more with less and are facing a slew of challenges related to profit and productivity

Bio: As an author, speaker, and the CEO of YegaTech, a technology consulting company in the architecture, engineering, and construction (AEC) industry, Mehdi Nourbakhsh, Ph.D. finds novel solutions for demanding problems. He is devoted to helping CEOs, CTOs, innovation directors, and business executives grow their business and differentiate themselves and their companies via AI technology and innovation. He is also the author of the new book: Augment It: How Architecture, Engineering and Construction Leaders Leverage Data and Artificial Intelligence to Build a Sustainable Future.



Social Handles:



---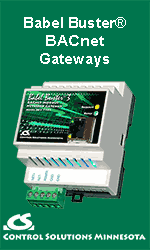 1)
Ken Sinclair - What is AI?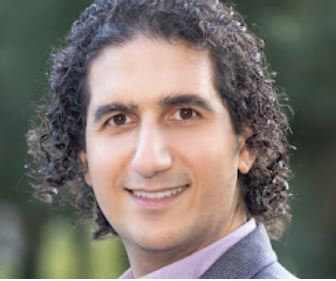 Mehdi Nourbakhsh - Many definitions of it exist, but I lean towards a scientific definition of AI. In 1981, scientists Avron Barr and Edward A. Feigenbaum defined it as follows:
"Artificial Intelligence (AI) is the part of computer science concerned with designing intelligent computer systems, that is, systems that exhibit characteristics we associate with intelligence in human behavior – understanding language, learning, reasoning, solving problems, and so on."
I like this definition because it tells you that AI is a branch of science in which scientists design computer systems that mimic human intelligence.
To help you remember what AI is, I want you to think about it as a tree. This tree has several roots: philosophy, logic and mathematics, computation, cognitive science, biology, neuroscience, and evolution. The branches of this tree are sub-fields of AI, such as computer vision, machine learning, speech recognition and synthesis, search and optimization, knowledge representation and reasoning, and robotics. Each of these branches has its own branch and sub-domain, or fields. For instance, the machine learning branch has reinforcement learning, supervised learning, and unsupervised learning as sub-branches.
Ken Sinclair - How can AI help the AEC industry?
Mehdi Nourbakhsh - AEC projects are becoming more complex, and clients are demanding more. Our productivity across the AEC industry is low because of the lack of skilled labor and the bespoke nature of complex projects. Compared to the risks taken, companies have a low profit margin because of bidding wars and the high cost of design and construction labor and material.
With the growth in population and changes in climate, we need to do more – a lot more. And we need to do it with very limited resources, and in a very short period of time.
AI is not a silver bullet to solve all the problems ahead of us. But it is an underutilized technology that can help you to reduce the complexity of projects by running various scenarios and helping you make better decisions. It can help you improve the performance of a project either by giving you quick feedback about your design (e.g., the amount of embodied carbon) or helping you run your projects based on information. And, finally, it can help you to reduce costs. All of these things can happen while still fulfilling your obligations to your client and your company, and also have a positive environmental impact.
Ken Sinclair - How should AEC companies invest in AI?
Mehdi Nourbakhsh - You as the leaders an AEC company might be asking yourself, "I'm working in the AEC industry, not in the tech industry; why should I have a data and AI investment strategy?" Before answering this question, I want to clarify that when I say you should invest in your data and AI, I don't mean you should plan and build the next flying robot or autonomous bulldozer. Let the tech companies do that for you. What I mean is that you should have a strategy to find opportunities to use AI in areas where you want to gain or hold your competitive advantage in the market – for instance, if you have a secret sauce in estimating projects, designing buildings, or managing projects, and want to scale it across your company at your portfolio level.
Ken Sinclair - What are some successful examples using AI in design and construction?
Mehdi Nourbakhsh - In my book, Augment It, I shared several AI projects that brought or can bring significant return on investment to AEC companies. For instance:
· Teams at McCarthy are working on developing an AI recommendation engine that helps designers decide on pre-prefabrication product options at the conceptual design phase.
· Teams at Perkins & Will are using AI to design high-performing buildings by reducing the time it takes to run an energy simulation from 20 to 30 minutes to less than a second.
· Teams at Swinerton used an AI system that went to the construction site and capture what is completed on site.
· Teams at Haskell created an AI system to help improve the welding inspection process and reduce the cost of operation by analyzing welding photos sent by welders when they complete each job.
Ken Sinclair - How can AEC companies get started?
1. Mehdi Nourbakhsh - Learn what AI is: The very first step is to learn what AI is and is not— and what it can or cannot do for your company. Reading AI books written for CEOs and company executives, taking courses and workshops, and talking to AI experts can help you build a foundation of AI knowledge.
2. Find use cases: Then, you need to find AI use cases based on your business strategy in the market. This step is critical to the success of your project. I strongly recommend to CEOs and executives to find AI uses in a full-or half-day workshop facilitated by trusted AI experts and business leaders. The goal of such a workshop is for participants to brainstorm ideas, assess their technical feasibility and business viability, and select the easiest one with the most return on investment (at least 5X-10X ROI) for execution.
3. Develop an AI solution: Next, you should develop a technology solution to verify the technical feasibility and business viability of your use case before scaling it across your company or distributing it to your prospects. Building an AI solution is both an art and a science. I highly recommend working with AI consultants to develop the right solution for your business.
---


[Click Banner To Learn More]
[Home Page] [The Automator] [About] [Subscribe ] [Contact Us]