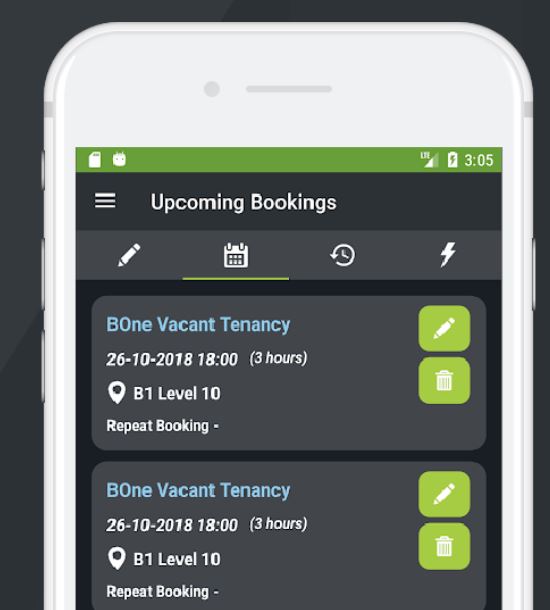 7NOX is a tenant overtime HVAC system that automates the scheduling and billing
of after hours requests for heating and air conditioning. With 7NOX, your tenants can schedule overtime HVAC services right from their smartphones and tablets. Anywhere, anytime. Property managers and owners can ditch the emails, spreadsheets and manual entries. Your tenant overtime billing is now fully automated!
IOT Jetstream is a smart building integration platform
built to connect data from multiple distributed systems, including building systems and cloud APIs. It works as middleware between data sources at the edge and in the cloud with its developer-friendly GraphQL API, completely domain specific to the smart building industry. The singular API creates a unified source for building data that is modeled for the built environment. The independent data layer leverages the Ontology Alignment Project (OAP) to normalize data across equipment and spaces.
The value of IOT Jetstream is that it gives developers access to normalized data from multiple sources through a single API endpoint. From this singular source of diverse data, the possibilities are limitless – user interfaces can push and pull data to and from their autonomous front-end, enterprise data lakes can be automatically filled with site-specific information, digital twins can be relied upon long after construction documents are completed.
How did the Niagara Community get so big and so energized?
Learn from expert Roger Woodward, Business Change/Strategy Consultant, about how to build a business internationally, such that everyone comes out a winner. Eric Larsen, Director, Client Services, Intelligent Buildings, LLC, interviews Roger about this and about his client, iSMA CONTROLLI.
Tagging is the key enabler to analytics and machine learning and AI.
You need to start with clean, tagged data or no scalable automation happens, explains Alper Üzmezler. A believer in and big contributor to open source development movements, Alper has experience working with the Project Haystack organization and other initiatives. He has also leveraged TensorFlow libraries open-sourced by the Google Brain Team, to develop image-to-text modules for meter data acquisition. Hear more about his innovations in this interview.
Contemporary Controls offers three VPN solutions
to meet your remote access needs—our RemoteVPN subscription service, and our Self-HostedVPN and BridgeVPN solutions. This video provides a brief overview of the differences between the three options.
6VW SERIES | MULTI-MODAL SENSOR FOR ROTARY EQUIPMENT
PREDICTIVE MAINTENANCE SOLUTION the 6VW to integrate multiple sensing modalities to provide unparalleled asset insights. Vibration, acoustic emission, magnetic flux, speed, temperature, and humidity data is gathered by the sensor and communicated wirelessly to the Sensata IQ platform where it gets translated into meaningful insights to enhance rotary equipment performance. The 6VW series sensors and Sensata IQ platform are an affordable and accurate Asset Monitoring Solution to maximize uptime.