---
Articles - March 2013

Our authors provide insight into our rapidly evolving industry.
Please take the time to read their valuable articles.

New Management Platform Combines Advanced Technology and Professional Staff to Optimize Building Performance - Dan Probst, Chairman, Energy & Sustainability Services, Jones Lang LaSalle
The Technology Challenge for Intelligent Buildings The challenge to a decision maker when selecting the right technology is how to leverage the current investments in systems and meters, while being able to adapt to changing business needs and corporate goals and objectives. - Bill Hoey, Quality Attributes Software

Reducing Energy and Environmental Footprint Two major components: the first is Customer Engagement; the second is Facility Management. - Philip Playfair, CEO, and Andrew Roehr, CTO, Lowfoot, Inc.
Using the BASrouter with a Honeywell Spyder Controller Contemporary Controls' BASrouter provides a simple, cost-effective method to attach Honeywell Spyder BACnet MS/TP controllers to BACnet/IP without the need of a building controller. - George Thomas, President, Contemporary Controls
Indoor Positioning Systems: We Know Where You Are - Jim Sinopoli PE, LEED BD+C, RCCD Managing Principal, Smart Buildings LLC
Building Information Modeling (BIM) and Energy Efficiency Analysis An industry consortium called buildingSMART is actively working on addressing this issue. It has published an open standard called COBie. - Igor Starkov, President, EcoDomus, Inc.
The "Community" Comes Together to Produce Its Own Event - John Petze, Principal, SkyFoundry
Cyber Threats Gone are the days of "security through obscurity". - Marc Petock, Vice President, Marketing, Lynxspring
Increasing ROI on Aging Building Automation Control Systems A growing number of facilities are now incorporating BAS refurbishment programs into their maintenance operations. - Brandon Baisas, Content Manager, ASSET Technologies
How the UK could save £8 Billion per Annum Even with our 'advanced' technologies we have an overall efficiency of 11% - Dr Steve Fawkes, Only Eleven Percent

Is the Smart Grid Interoperable? The key to interoperability is the ability for multi-vendor participation in the same system and if required the ability to switch vendors without a large switching cost. - Nirosha Munasinghe, MBusIT BSc BE (Hons) (Melb)

Smart Grid Business Thrived in 2012 Framework to make it sustainable still not in place. - Allan McHale, Director, Memoori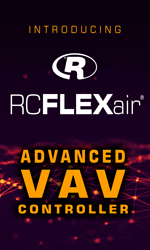 Columns - March 2013
Client Relations – Part One Sometimes it's the little things that make a difference - Steven R. Calabrese, Control Engineering Corp.
Bring Your Own Device will Change the Marketplace - Manny Mandrusiak, Managing Creative Consultant, 4 Bravo Marketing
Analytics? It's elementary! - Andy McMillan, President and GM Philips Teletrol
Securing Buildings and the Internet of Things Now that we are calling buildings, systems and sensors the Internet of Things, we can find commonalities between them. - Toby Considine, TC9 Inc
The Importance of Measurement and Feedback There is a need for continued measurement and feedback, since only with this continued input can we improve. - Paul Ehrlich, Ira Goldschmidt & Angela Lewis, Building Intelligence Group

Humanizing Your Cloud Your cloud provides a lofty anywhere, any device, view of you and your corporate's connected services. - Ken Sinclair, AutomatedBuildings


---


[Click Banner To Learn More]
[Home Page] [The Automator] [About] [Subscribe ] [Contact Us]