---
ASHRAE

From HVAC&R to Sustaining the Built Environment


Tom Phoenix,
President,
ASHRAE

When you think of ASHRAE, what comes to mind?

I'm guessing for many of you, it's BACnet, our building automation controls standard. Others may be familiar with our work as it relates to building information modeling.

We're proud of both of those but our work and our scope is far greater than you may suspect.

For more than 100 years, ASHRAE has provided guidance related to HVAC&R.
As time and technology have changed, so has ASHRAE, moving from focusing solely on HVAC&R to providing guidance for total building design, construction and operation, aka "the built community."

From programs designed to encourage industry and Society involvement by the next generation of engineers (www.ashrae.org/yea) to specialty conferences focused on topics that you don't typically associate with ASHRAE (developing economies) (www.ashrae.org/conferences) to a range of publications focused on data centers (www.ashrae.org/datacom), the ASHRAE of today is focused on the built environment of tomorrow.

I'd like to answer a few questions about that ASHRAE of today – the bigger world of our Society with which you may not be familiar.

Let's start with an easy one – give us a snapshot of ASHRAE's membership.

ASHRAE has 53,000+ members, with 82 percent coming from the United States and Canada, and 18 percent from outside those countries. After the U.S. and Canada, top countries in regard to membership are (in order) India, Hong Kong, the United Kingdom, the United Arab Emirates, Pakistan, Australia, the Philippines, Malaysia, Singapore, Mexico and Brazil.

So we're becoming more of a global Society. In fact, ASHRAE approved its first chapters in Japan and South Korea and its first section in the United Kingdom.

In terms of industry classification, our members are consulting engineers, contractors, manufacturers, design build contractors, architects, educators, sales engineers. So again, we are made up of a broad range of industry types – meaning the conversation around the ASHRAE table brings a lot of different viewpoints and experiences. You can learn more at https://www.ashrae.org/about-ashrae

What are ASHRAE's goals for the future?

This year, ASHRAE is putting renewed focus on measuring and improving building performance. Performance has always been a priority of ASHRAE, and is now one of the cornerstones of our newly adopted strategic plan. (www.ashrae.org/strategicplan)

The plan's four strategic goals—connect, educate, extend and adapt—serve as broad statements of what the organization seeks to accomplish over the next several years.

As part of that, ASHRAE is seeking to work collaboratively within the global community to increase the value, usefulness and accessibility of building sciences and technology.

Here are a few examples of recent collaborative efforts.

We have joined with the International Code Council, the American Institute of Architects, the Illuminating Engineering Society and the U.S. Green Building Council to collaborate on the development of Standard 189.1 for high performing buildings, the International Green Construction Code and the LEED green building program.

We created a new alliance to serve as a global resource for information, guidance and knowledge on indoor environmental quality. Members of this group include ASHRAE, the American Industrial Hygiene Association, the Air Infiltration and Ventilation Centre, the Air & Waste Management Association, the Indoor Air Quality Association and REHVA.

We have joined with the National Association of Home Builders and the International Code Council to jointly develop the 2015 edition of the ICC/ASHRAE 700 National Green Building Standard.

We have joined forces with the Indoor Air Quality Association (IAQA), combining resources to improve indoor air quality in the built environment. IAQA has become a part of the ASHRAE organization while maintaining its own brand and Board of Directors. This consolidation is beneficial to both ASHRAE and IAQA in that it strengthens the programs and services of both organizations.

One lesson that ASHRAE has learned over the years is that by working and partnering with other organizations, we can build a worldwide best practices network of innovative and successful technologies to serve the built environment community. It's collaboration that will help us ensure optimal performance of the buildings we design, construct and operate.

Speaking of improving performance, is ASHRAE still committed to furthering building information modeling?

ASHRAE sees building information modeling as an important tool that can significantly enhance the design and construction process. This is evident in our publications, courses and conferences.

In the area of education, ASHRAE Learning Institute has two courses related to BIM. The first, "Introduction to BIM," shows how BIM provides an improved flow of data among designers, clients, manufacturers, and building operators and promises to improve live cycle sustainability in the construction, use and disposal of buildings.

The course was recently updated to incorporate user feedback for an improved learning experience.

The second course, "BIM: Process, Procedure and Workflow," provides more detail, as well as information on how to use BIM. ASHRAE hopes to offer this course in time for the 2015 Annual Conference.

In the area of publications, in 2009, ASHRAE made available for free a guide on building information models and building information modeling (BIM) to serve as a resource for professionals considering BIM tools and applications for their businesses. Since that time, An Introduction to Building Information Modeling, has had 4,340 total downloads. (www.ashrae.org/bimguide)
For conferences, ASHRAE has announced that its next "Energy Modeling Conference: Tools for Designing High Performance Buildings" will take place September 30 to October 2, 2015, in Atlanta. www.ashrae.org/EMC2015

The conference builds on past ASHRAE Energy Modeling Conferences by addressing the industry need for "how to" do certain aspects of energy and building simulation.

The conference theme is 'Making the Difference with Modeling: From Concept to Facility Management,' and broadly covers modeling from start to finish through high quality case study presentations. The conference seeks to facilitate communication and coordination within the energy modeling and building simulation industry and software developers to advance the industry's ability to better model high performance buildings and to advance the practitioner's understanding of the application of existing and new tools, new technology and processes for energy modeling, whole building simulation and building HVAC system design.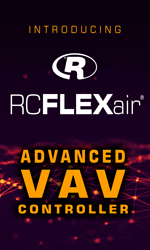 This is a whole new side to the ASHRAE I remember! Has anything about ASHRAE NOT changed?

I've had the pleasure of being actively involved with our Society for more than 30 years. When I think about ASHRAE, three things come to mind: people, passion and performance. (www.ashrae.org/phoenix)

Our members are great people. Thanks to our members, ASHRAE is building a worldwide best practices network of innovative people and successful technologies to serve the built environment community.

Our membership also has great passion – I see that in how much time and dedication our people give to writing standards, developing research, guiding in policy and procedure, etc.

Together, our people plus their passion equal performance – whether that's improving the performance of our great Society or improving the performance of building stock around the world.

I encourage you to take a look at this ASHRAE – and to lend your expertise to ensuring a sustainable future. You can learn more at www.ashrae.org/volunteer.


---
About the Author

Thomas H. Phoenix, P.E., Fellow ASHRAE, ASHRAE-Certified Building Energy Assessment and Building Energy Modeling Professional, is principal and vice president, Moser Mayer Phoenix Associates, Greensboro, N.C. As ASHRAE president, his presidential theme is "People, Passion and Performance." In 1989, Phoenix established the engineering department, and became a partner, in the architectural/engineering firm of Moser Mayer Phoenix Associates, PA. His design portfolio includes schools, research and testing laboratories, industrial manufacturing facilities and numerous classroom, residence hall and food service projects for colleges and universities.


---


[Click Banner To Learn More]
[Home Page] [The Automator] [About] [Subscribe ] [Contact Us]