---
Moving Controls from a CapEx to an OpEx World

Building services are the single most adapted elements of a building during its lifetime.




Mike Welch,
Managing Director
Control Network Solutions

Mike Welch, Managing Director of Control Network Solutions, the DALI™ (Digital Addressable Lighting Interface) lighting control specialist, argues that we need to move beyond entrenched positions on CapEx (capital expenditure) vs OpEx (operational expenditure) to a more realistic, flexible and sustainable assessment of value engineering in building construction.

Building services are the single most adapted elements of a building during its lifetime.
According to the Building & Engineering Services Association (B&ES) and the Building Controls Industry Association (BCIA), ten per cent of the total lifetime cost of the average commercial building is invested in its construction. Eighty per cent is spent on operating the building for its time of use. The remainder of the total cost is in dismantling and demolition. This means that ninety per cent of a building's costs are entirely influenced by its design, construction and operation.
Yet why does the construction industry place so much emphasis on the initial costs of development over the far greater running, modification and operational costs of a commercial building?
Why do the topics of CapEx and OpEx always seem to be living in distinct silos, subject to separate discussions, separate responsibilities and separately accounted for? Is it beyond the wit of man to figure out that they are both interrelated, and, incredibly important?
Where is the value in passing on the cost of cheap, inefficient design to clients and future tenants instead of bringing in real value engineered solutions that will save money over the lifetime of a building, and deliver a better, more energy efficient solution for the future?
There really is no justifiable reason. It is essential that thinking and actions between the two areas is connected and entirely possible that there is reward for best practice behaviour in both camps.
If somebody says, "I'm going to spend £100 when I could spend £50 to meet the minimum requirements – because the £100 is going to save us much more in the future. And why shouldn't I be recognised for the value of that decision?" Then, clearly, the answer is that they made the right decision and they should be rewarded for that decision. This intelligence-led thinking in a building and construction context needs to be encouraged.
We have to be prepared for a more intelligence-led approach in posing the questions and considering the answers, rather than simply trying to bring both questions and answers down to a lowest common denominator CapEx answer.
Translate this thinking into a common lighting scenario, and the benefits of a more connected approach to CapEx and OpEx become clear.

In lighting a commercial building, an m&e consultant or designer will typically require lighting control to meet Building Regulations and client demands, so it will be specified.

The contractor will look at the specification and say, "I know, here's an intelligent fixture. It's got a sensor in it. We've got the capability to make a manual change on it; one, when that sensor turns a light on and two, for how long it stays on and the amount of movement it detects. Great! And it only costs this much money. Simple installation, just bang it in. All you need to do is connect the power to it, somebody comes along, you tell them what you want, they make a couple of adjustments and off we go."
So, job done, the client has got lighting control which is intelligent. Unfortunately, the building's ready and people move in. And when that happens, things change.

Actually, that space isn't going to be used for what the consultant or contractor thought it would be in the first place. So, now the client has the lights going on and off when they don't need to be going on and off. The client rightly concludes, this isn't what I want. They'll call out a maintenance
contractor, who's going to arrive in a truck, get up on a ladder and reconfigure the lighting according to the needs of the client.
How many times will this process of reconfiguration happen during the lifetime of that fitting, and other similar fittings in the building? Many, many, many times, indeed – and at what cost?

If only a proper, intelligent, addressable system had been installed in the first place – lighting control where an engineer with access to that system could make those changes at any time, at any moment, from anywhere. Now, we're talking immense cost savings in reconfiguration and OpEx costs over the lifetime of a building.
Building services systems become really costly to adapt and re-configure to the changing needs and requirements of the businesses in the space and all the other external events occurring around them. So, it's incredibly important to get the decision right, in the first place.
Think of it as an inverted pyramid. The CapEx decision is at the pyramid's point. If that decision is correct, then the client can much more easily achieve all the other benefits that they want from within their building – quicker and easier re-configuration of services, reduced energy bills, better comfort levels, more employee productivity, access to information that can improve the usability and efficiency of the building, reduced CO2 emissions, better value assets, improved building ratings and so on.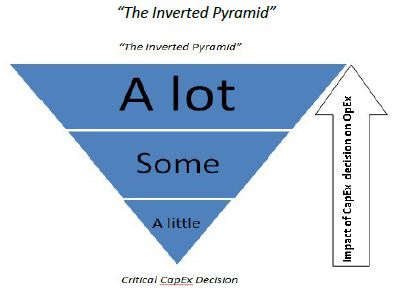 We need a much more holistic approach to building design, right at the beginning, from architects, consultants and the new emerging " Super or Master Integrators" through to end-users. This way clients can be guided very robustly on where the design should go, where it shouldn't go, and where compromise, profoundly, should not be made, whether it's affecting lighting control, HVAC services or other fundamentally important parts of the construction process.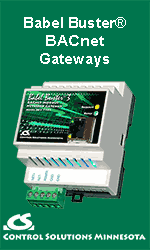 The CapEx vs OpEx issue, so long talked about and excused, must and will be resolved by modern thinking clients and suppliers. Just imagine "space as a service (SpaaS)" which is what one of our partners has created. Somebody just builds the building and installs main plant. Then another business installs all the necessary controls and other equipment (including lighting), furnishings etc., and takes full responsibility, simply charging space users a fee and providing the building owner an income without worry. All this managed via Cloud based apps by the space users and the provider.
Increasingly, an Internet of Things world where access to data and information, and the desire to understand and determine what information is required, will ultimately drive these changes forward.
In this world, the preservation of siloed responsibilities becomes history. Instead, it will be common practice for maintenance contractors and the end client to see at the press of the button all of the data that's available out of that building, and all of the devices that are in that building. This is a world where BIM (Building Information Modelling) is taking us too. In my view, for the good of the client, the building's occupants, in fact, for the good of us all, it cannot come soon enough.
---
About Control Network Solutions

Based out of the UK and serving markets globally Control Network Solutions Ltd (CNS) a Certified Tridium Development Partner, creates market disruptive SMART web based solutions for building controls, including DALI® lighting and EnOcean® wireless energy harvesting solutions. These solutions are delivered by the global Tridium Niagara AX® community enabling End Clients to Save Energy, Money and Address Sustainability, whilst enabling our channel partners to make more money.

For further information visit www.control-network-solutions.co.uk


---


[Click Banner To Learn More]
[Home Page] [The Automator] [About] [Subscribe ] [Contact Us]