---
Internet of Things will Determine the IP Video Surveillance Tipping Point

The future growth of IP Video cameras will now depend upon how fast IoT is taken up by building owners and operators.



The discussion on the tipping point of IP Network cameras started some 10 years ago and forecasting "the date" has gone on ever since… with every prediction turning out to be too optimistic. With time the explanations for its demise have become more valid, no longer over exuberant best guesses based on poor data.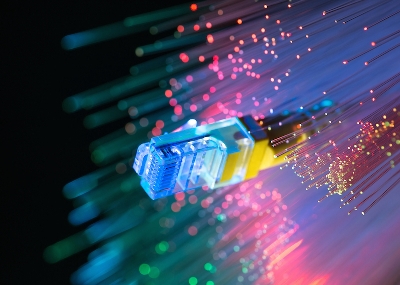 Currently the combination of a slowdown in growth of IP cameras and the very significant reduction in analogue cameras prices is given as the reason but this is not the cause. Our annual review on the physical security market shows that the penetration of IP Video in enterprise business and large and medium sized building sector has slowed down.

Growth from these sectors will now depend upon more building construction and major infrastructure projects.
For the time being going down the food chain to smaller buildings where IT Infrastructures are not commonplace and buildings operators lack the skills to realize the benefits of IP cameras is going to be a hard sell. However this is a high volume market and a significant proportion of it comes within multiple estates where the IoT can realize benefits.

So it looks like a realistic opportunity can be opened up now. IP innovations will continue to develop this market opportunity but annual growths of 40/50% achieved by the major IP camera suppliers only a few years ago is dependant upon the progress of IoT.

IP Webcams in the Home Automation market have an enormous potential and a new set of competitors are gearing up to take this market including Google through its acquisition of Dropcam last year for $550m.

This market of course requires a very different business model and the strong brand and channel infrastructure of the major suppliers to the commercial market will not count for much.
Twice before over the past 50 years, information technology developed in the West radically reshaped competition and strategy. The third transformation – The Internet of Things – has now started. IP Network cameras can play a vital part of this transformation. They are the "Swiss Army knife of Sensors". Analogue cameras obviously cannot play a part in this world.

The future growth of IP Video cameras will now depend upon how fast IoT is taken up by building owners and operators. This will be influenced more by the progress made by providers of Enablement Hardware, Network Communications Services and IoT Data Services than the suppliers of IP Video Surveillance and other Building Automation suppliers.

The good news is that all the world's major IT Communications and Software companies are pumping billions of dollars into the IoT Business and it is now too big to fail.

In the meantime the leaders of IP Video cameras, need to keep on knocking at China's door. It is the biggest Video Surveillance market in the world but has the lowest penetration of IP cameras. The Chinese government last year announced that they will invest in a massive research program into the Internet of Things (IoT). Part of that program will include making Safe Cities Smart and that cannot be done without IP network cameras.

Western IP technology will be required here, because winning in the IoT game will bring a colossal impetus to growth and prosperity to all economies and protecting the interests of local camera manufacturers is not going to be allowed to get in the way.
Read more findings on the global security in our research report – "The Physical Security Business 2014 to 2018; Access Control, Intruder Alarms & Video Surveillance" - http://www.memoori.com/portfolio/physical-security-business-2014-2018-access-control-intruder-alarms-video-surveillance/


---


[Click Banner To Learn More]
[Home Page] [The Automator] [About] [Subscribe ] [Contact Us]