---
EMAIL INTERVIEW – Kevin Callahan and Ken Sinclair
Kevin Callahan is a product owner and evangelist for Alerton, a Honeywell business. He has 38 years of experience in the building control technologies field, including control systems design and commissioning, facilities management and user training.

Contact him at kevin.callahan@honeywell.com

---
Simplifying features introduced in building automation software

Advances make the tools easier and more instinctive to use.


Sinclair: What have been the biggest changes in building automation software in the past few years?

Callahan: One over-arching trend is BAS manufacturers have been working to make their user interfaces more logical and easy to understand. One way to do this is to streamline and remove visual clutter from the graphical user interface.
For a while it seemed beneficial to show images of equipment that looked like the actual thing, but such images ended up being a distraction. End users told us "we don't want or need photo-realistic schematics." If you're a facility operator, you're not going into the BAS to see if the stairs on the cooling tower are on the left or right; you want to know performance information, like: "is it on and is it operating within spec?"
So, with Alerton's Ascent
Compass software
(pdf), we use simple 3D schematics that allow even novice users to quickly grasp what piece of equipment they're looking at, and what it's doing, without cluttering the image with visual details they don't care about like the number of bolts on a flange. A simple click on the schematic then brings up trend logs and other data they need to do their jobs.
Sinclair: What other simplifying features are now available in BAS software?

Callahan: BAS developers are migrating to the latest HTML format – HTML5. This allows users to access the BAS from any web-connected device, including desktop computers, smart phones and tablets, without the hassle of downloading a third-party software plug-in. This improved accessibility means facility managers can now monitor and control the building equipment from anywhere, such as in the field, at the coffee shop or at the beach. From a web browser they now have complete management of trend logs, alarms and schedules.

Sinclair: Alerton recently released a new version of its Ascent Compass software. What's new in that?

Callahan: One of the goals with this new release was to reduce the number of steps required to complete a task. To that end we developed an enhanced navigation tree that enables each user, or group of users, to tailor the building automation system to only present features pertaining to their work. As with the schematic graphics versus photo-realistic graphics, it's about reducing clutter and helping people get on with their jobs.

Sinclair: What have users had to say about Compass software?

Callahan: It's one thing for us to say it's simpler to use, but what counts is what the end user thinks. We hear from many of them that the software is much easier to use than other automation systems. For example, two facility operators with the largest school district in Texas independently rated Compass as three times easier to use than our already simple Alerton Building Suite supervisor software.

Sinclair: I've been hearing about "human-centered design" in computers and other electronics. What role does that play in making BAS software easier to use?

Callahan: Some building control manufacturers, such as Honeywell, run user-testability labs to evaluate how people use their software. Done well, software usability testing is an iterative process informing all stages of the design process, and is not just having people try out a near-final beta program and asking them "what do you think?"

Instead, effective usability testing involves careful observation and measurement of the person's performance, and noting where they have difficulties, from the earliest stages of software design. At each stage, the programmer makes adjustments and then retests the software until the program is more instinctual to use. The changes end up being pretty detailed, and can sometimes be subtle, but make the software more user friendly. Examples include:
altering the size, style or placement of an icon
restructuring a menu tree
changing color coding for equipment operating status
redrawing equipment schematics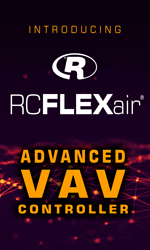 Sinclair: What other trends do you see happening with building automation systems overall?

Callahan: Some of the high-level trends to watch over the next few years are:

Analytics – the building automation industry can expect to see more cloud based services that provide analysis, fault detection, and diagnostics that inform building operators on where systems are under-performing, over-performing, and not performing; thereby resulting in an increase in energy costs and equipment wear.
Integration – more and more disparate systems are being integrated into a common user interface. BACnet is a good example of this, as is Niagara.
IT alignment - BAS are being more closely aligned with the various IT aspects of building systems, such as security, cabling-infrastructure, IP-based controllers, etc.
Wireless Technologies – Wi-Fi, Near Field Communications (NFC), Bluetooth, etc., will likely play more of a role in future building automation systems.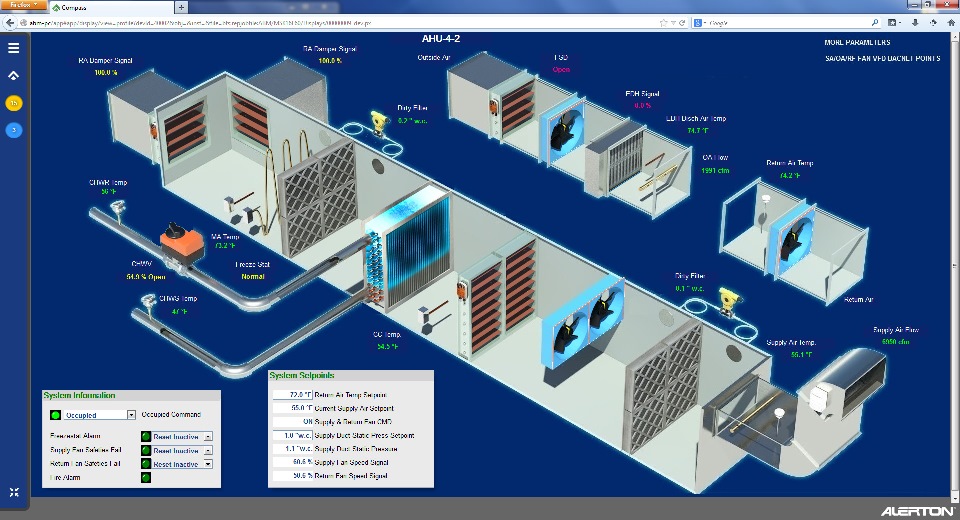 ---


[Click Banner To Learn More]
[Home Page] [The Automator] [About] [Subscribe ] [Contact Us]