---
Connection Community Collaboratory Chicago

This third annual event was hosted by AHRExpo
and moderated by AutomatedBuildings.com
Videos by ControlTrends.org capture the wisdom and insight.

Founder, Owner, Publisher AutomatedBuildings.com
What is a Connection Community Collaboratory?
An open forum from industry thought leaders on how to make our industry a major player and resource in building convergence to the internet of things, promoting all the ways that participating in this is a fast track to those amazing IoT capabilities.

The concept of connection communities was created by Marc Petock and Ken Sinclair in Chicago at the AHRExpo 2012. We were searching to find words that described the communities who are working together and fueling new ways to extend the value of our building systems while exploring the best of breed in change and innovation.

I was extremely pleased with the results of our Collaboratory this year at AHRExpo in Chicago. Audience interaction was great plus the fact that we were able via ControlTrends.org collaboration, capture these extremely professional videos from this event and the Control Trend Awards CTA the night before. Please read my review of CTA

I was very pleased to be involved in the CTA and was also honored to be chosen to present a personal hero of mine, Michael Newman, his induction into the Hall of Fame and to be there when another industry hero forever, George Thomas received his Hall of Fame entry.
These two pioneering connection communities heroes showed our industry how to create connection communities before we had coined the term.

I was blown away with the quality of this year's thought leaders presentations at the Collaboratory. I was disappointed that only a few 30 to 40 were in attendance but extremely pleased that Eric and Kenneth of ControlTrend.org were able to capture the event on video so we can share it with you. I believe I made a mistake calling the collaboratory a meeting; that may have suggested an implied membership when it was truly a space and time for collaboration without any restrictions set by companies and or organizations.
Please click on the links below to view the amazing video production created by Eric and Kenneth as part of the total collaboration that occurred in Chicago.

Part 1: Ken Sinclair Introduces The 2015 Connected Community Collaboratory AutomatedBuildings' Ken Sinclair introduces the panel of smart building controls experts and sets the stage for this very informative Smart Buildings discussion.

Part 2: Andy McMillan Andy lays out a compelling case for why "managed lighting" is the way for the enlightened systems integrator (pun intended) to compel CEOs to invest in upgrading building automation and smart building controls.

Part 3: Marc Petock The ever insightful, Marc Petock, from Lynxspring, shares his industry knowledge.


Part 4: John Petze John discusses the importance of making data relevant and useful to building owners.

Part 5 Paul Oswald
Paul speaks to how we need to refocus on our only asset our people, work on bridging the skill gap and growing new talent.

Part 6 Jim O'Callaghan Speaks to the sheer volume of devices in IoT and the number that will be wireless and battery powered is not a option.
The Q & A from the floor provided great interaction

ControlTrend.org summary of Collaboratory Chicago

http://controltrends.org/2015-connected-community-collaboratory/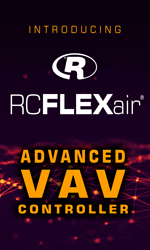 For more information on this event and bios of the thought leaders.

Required reading to make sense of Collaboratory fast moving presentations that expects attendees to have an understanding of the evolving connection communities' needs.
If you would like to be part of the Connection Community Collaboratory join our LinkedIn group


I watched a movie called Words and Pictures (2013) in which an art instructor and an English teacher form a rivalry that ends up with a competition at their school in which students decide whether words or pictures are more important.
Like the movie I think our industry is finding that both words and pictures are necessary, and when we share them, using the internet of everything, we increase everyone's internet of Me and help Grow our only Asset our People.

---


[Click Banner To Learn More]
[Home Page] [The Automator] [About] [Subscribe ] [Contact Us]