---
EMAIL INTERVIEW – Steven "Rusty" Ross and Ken Sinclair
AABC Commissioning Group President, Steven "Rusty" Ross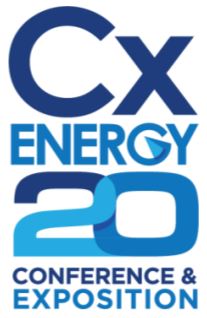 CxEnergy marks its seventh year in 2020 and has scheduled the annual expo for April 6-9 in San Diego, CA. The event focuses on commissioning, energy management, and testing, adjusting, and balancing (TAB), and is presented by the leading organizations in those fields: AABC Commissioning Group (ACG), the Associated Air Balance Council (AABC), and the Energy Management Association (EMA). We spoke recently with Steven "Rusty" Ross, P.E., CxA, EMP, SSRCx and President, AABC Commissioning Group, about plans for CxEnergy 2020.


Sinclair: This will be the seventh edition of CxEnergy, but from the sounds of it, you are not running out of ideas. A lot of CxEnergy firsts coming up this year.

Ross: That's absolutely right. We've been working overtime to put on a great show in California for our first CxEnergy event in that state. You asked about "firsts" we have a whole series of them.

Let's begin with the pre-conference activities that, this year, are more robust than ever. Prior to CxEnergy's official April 6 opening at a networking reception in the Exhibit Hall, attendees and others are able to sign-up for a variety of workshops, seminars and certification exams separately or in conjunction with full conference registration. These offerings include the Certified Commissioning Authority (CxA) Workshop & Exam by ACG and the Energy Management Professional (EMP) Seminar & Exam from our affiliate and co-presenter the Energy Management Association (EMA).

The third affiliated copresenting organization, the Associated Air Balance Council (AABC), will have a strong pre-conference as well, with a day-long seminar entitled, TAB & Cx Seminar for CxAs, Engineers, & TAB Professionals. Our associations' respective missions are distinct, but we all operate in the sphere of energy efficiency, building optimization, and best practices for code compliance. This seminar really brings that concept home.

Last, on the pre-conference agenda, Introduction to Mission Critical Environments, Tuesday, April 7. A one-day seminar cosponsored by CxEnergy and the Uptime Institute introduces concepts and considerations associated with managing mission-critical data center projects. Including an overview of Uptime Institute's Tier Standard, the industry benchmark ensuring data centers are designed, built and operated to meet specific business needs.

Sinclair: CxEnergy caters to a pretty specialized crowd, but it generates quite a wide-ranging buzz in the industry, what kind of turnout are you expecting this year.

Ross: Keep in mind that our three groups collectively have more than 600 member companies and over 2,500 people in the field carrying our professional certifications. So that's a great start. And CxEnergy attracts interest from facility managers, building owners, and suppliers of products and services. You put that all together and we expect nearly 700 attendees and 50 sponsors and exhibitors.

Sinclair: I'm guessing the beautiful San Diego Bay front locale doesn't hurt either. But word is CxEnergy has really tapped into that city's local energy efficiency community as well. Please tell us about that.

Ross: Another CxEnergy first is the addition of site tours. We have a pair of great ones, both taking place Thursday, April 9. They are the San Diego International Airport Technical Tour and the University of California, San Diego Utility Plant Tour. Aviation and higher education are essential marketplaces for our groups, and we anticipate a great response. CxEnergy attendees can register for these events on the website. If you're interested in attending, I suggest you hurry-up, we have a hard cap on attendees for these special events.

Sinclair: How is the overall technical program shaping up?
Ross: It's excellent. And, in keeping with our theme, has some firsts. But since I have the mic, I'm going to tell your readers about one of the 30 presentations that's near to me. Chase Center Arena & Mixed-Use Development: High Performance Design at Mission Bay, by my company, SSRCx. My colleagues Eric Sheffer and Clark Denson, will update us on the energy modelling we performed that was critical to achieving compliance with local codes, LEED Gold certification, and earned incentives through the Savings By Design program. And we've got a great client perspective on this as well, and the presentation will be joined by Jackie Ventura, the Golden State Warriors' Director of Sustainability.
In another first for CxEnergy, we are putting a pair of two-hour roundtables on the program. The first is HyperScale Data Center Commissioning and Construction. This session, facilitated by ACG Board member Derek de Jesus, will bring together experts from industry heavyweights like Google, Facebook and Microsoft on the owner side, as well as Cx providers and contractors, for a lively discussion on commissioning facilities that are now critical to virtually every aspect of our economy and lives.
The second roundtable is Building Energy Efficiency Standards Roundtable: California Title 24, What's Next in Commissioning & Energy Management, it will feature speakers from the California Energy Commission, our membership, and representatives from the manufacturer and contracting communities.

Sinclair: So, CxEnergy is not only educational, but it's a great resource for needed continuing education credits.
Ross: Absolutely. I mentioned earlier that our groups have over 2,500 professionals carrying one of our certifications, one thing they all have in common is the need for CEUs. And that goes for many other certifications out there as well. It's literally possible to leave CxEnergy with 20 CEUs in hand.

Sinclair: It's not a first, but it's a second time for CxEnergy's golf tournament this year. What do you have scheduled?

Ross: Our affiliate EMA is proud to be the sponsor of the second annual CxEnergy Open golf tournament, and we cordially invite everyone to join us for an exciting day at the Steele Canyon Golf club on Tuesday, April 7. The 27-hole championship course was personally designed by Gary Player. Visit the CxEnergy website for registration and sponsorship details.

Editor's note: Automated Buildings is a CxEnergy media partner and subscribers receive 10% discount with promo code AUTOMATED10. For registration and sponsor/exhibiting information, visit www.cxenergy.com


---


[Click Banner To Learn More]
[Home Page] [The Automator] [About] [Subscribe ] [Contact Us]