---
A Career in Building Controls



Sullivan:

Though you've had to blaze the career path yourself, the steps you've taken to arrive in the product manager role you have at Tridium today seem obvious in retrospect. Tell me how you started in building controls?




Therese Sullivan

Customer Marketing Leader,

Tridium Inc. Contributing Editor
---

Therese Sullivan, Marketing Director, Tridium, Interviews Laura Kevitt, Product Manager, Tridium
Minnesota has its own Mason Dixon line. I come from the north and that's different from southern Minnesota; if you're there you could be in Io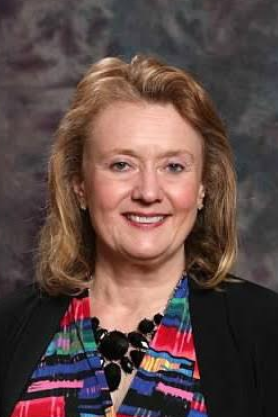 wa or Georgia. Up north the weather is more extreme – frostbite in the winter, mosquito-ridden in the summer, no air conditioning when I grew up, steam heat in the winter and you had to wear a lot of clothes when you went outdoors. Your blood gets thick. It's the land of 10,000 lakes – lot of hunting and fishing. Indian country, Ojibwe, Chippewa, Lakota, birch trees, open pit mines, bears and wolves – the air is raw. Southern Minnesota is farming country, wheat fields and haystacks, lots of corn fields, horses and milk cows. In the north it's more hardscrabble.
If this quote from another Northern Minnesota native sounds like a place that would inspire a career in climate control, for Laura Kevitt, it was! Laura grew up not far from Dylan's hometown of Hibbing in a region close to the US-Canada border known as the Iron Range. Soon after high school, she migrated south – not towards the farms, horses and haystacks, but to Minneapolis where she took classes in electronics and other technology subjects. After some early automation-and-controls-related experiences at telecom facilities and airports, she was hired into a Honeywell business group focused on building controls and energy performance contracting. Over three decades later, she is still contributing her brains and energy to the business of making buildings better. Here's my interview with Laura:
Sullivan: Though you've had to blaze the career path yourself, the steps you've taken to arrive in the product manager role you have at Tridium today seem obvious in retrospect. Tell me how you started in building controls?
Kevitt: I started working at Honeywell 34 years ago in pre-Internet control rooms. Back then, sensors were wired to panels that transmitted values to a central system to provide an operator with information and to annunciate alarms. Sensor history was stored on paper that scrolled through chart recorders. And, relays triggered by manual switches or timers controlled equipment. One of the main reasons that I was hired by Honeywell was because I was experienced with telecommunications, and this type of system was being replaced by "modern" systems that communicated over copper phone lines. Needless to say, the industry has completely transformed over the past 30 years.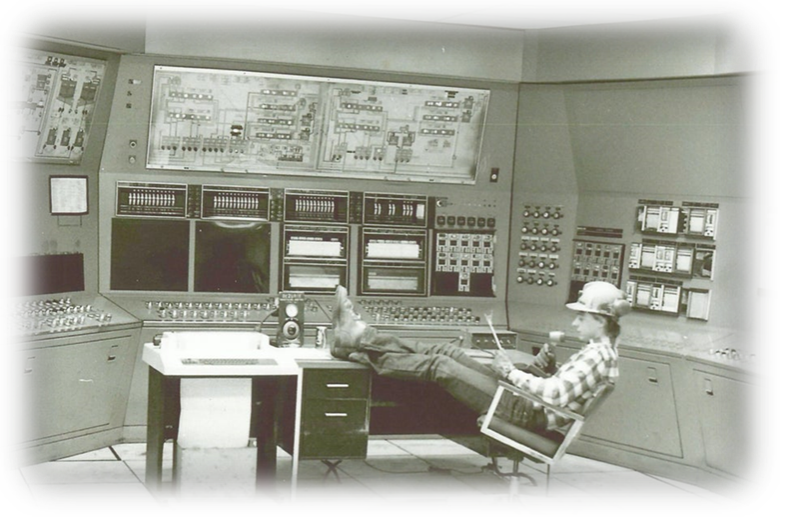 Building Control Room Circa 1985
Sullivan: Yes, the march of new technology into this space has been relentless. However, just like Honeywell's Automation and Control Solutions business group when you joined it back in the day, we are all still working to help customers keep buildings performing as they were designed. So, the mission hasn't changed. Are we getting any closer?
Kevitt: The fact that we can transmit more data, faster and over wireless networks certainly seems like progress. More importantly, we now have the tools we need to analyze the data to provide meaningful insights. The data silos once reinforced by proprietary protocols are falling away, first due to standards like BACnet and, even more impactfully, by equipment-makers' support for IP connectivity. With more transmission capacity and cheaper camera, audio and sensing devices, new types of data are being brought to bear on issues inside buildings like facility utilization and audio analysis. However, there is still always the issue of collecting and presenting the right data to get at core issues impacting a building's performance. Twenty-five years ago, I was managing service contracts for energy retrofit jobs for large commercial property owners. The challenges we were dealing with then still hold: how to deploy submeters to measure energy consumption by tenant or department; how to write programs that analyze consumption and usage patterns; how to use data to identify failing equipment and system inefficiencies; how to compensate for weather and occupancy changes, and then how to collect and present measurement & verification data to validate energy savings.
One of the most important lessons learned when working with energy retrofits was that the commissioning process never ends. As a facility evolves, the systems in the facility need to be tuned to optimize energy to respond to changes in usage. Today, analytics can use data to detect excursions from an energy efficient design before a significant financial impact occurs. 20 years ago, we were constantly chasing excursions after they occurred.
Sullivan: That's a lot, and you were married and had a son in elementary school during those early days at Honeywell too.
Kevitt: Articles say that the contributing factors to job satisfaction are great coworkers, equal opportunities for women and men, salary satisfaction, and flexibility. I found those at Honeywell in Golden Valley, MN, for the most part. Of course, like most mothers and fathers, some days were harder than others to fit it all in when our son was school-aged.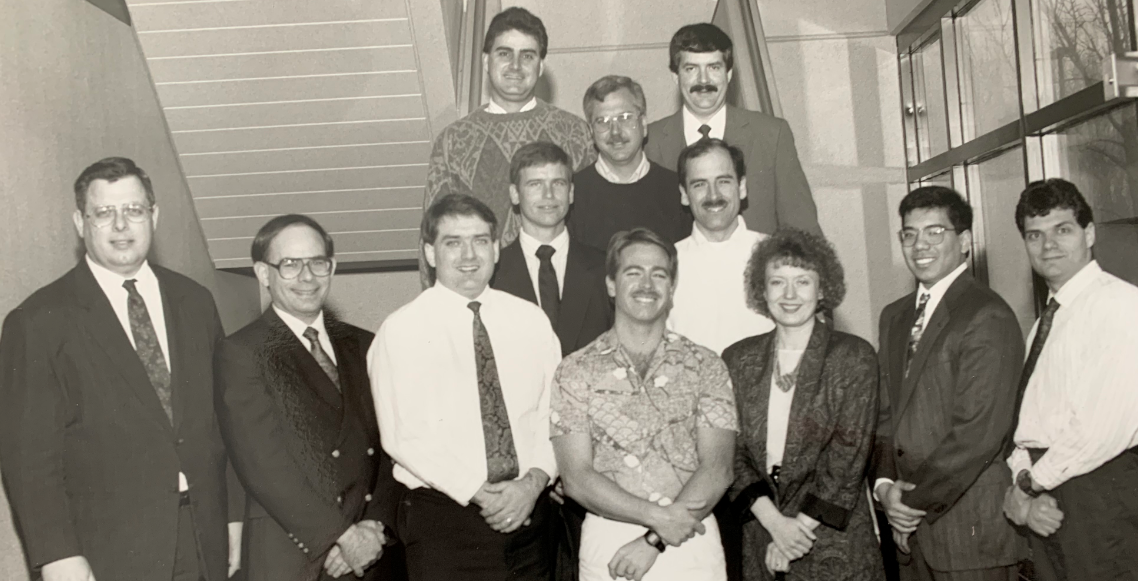 I moved into more technical roles such as sales support pursuing new challenges and, in part, to find greater flexibility during those years. Eventually, I was assigned as the lead application engineer for Wells Fargo Data Center, US Bank Data Center, and Gustavus Adolphus College. As a consultant to the University of Concordia, I oversaw improvements to building operations. And, as the customer representative for St. Thomas University, it was my job to work energy conservation measures into new construction projects. For Honeywell's performance contract with Minneapolis Public Schools, I oversaw HVAC maintenance and assisted with construction projects and IAQ issues. So, on some days, I was visiting schools as part of my job during the day, and, going back at night for PTA meetings and Parent-Teachers conferences. I later completed my BA in Marketing in the weekend program at Augsburg College.
Some of my richest learning experiences happened when I served as consultant to the Honeywell Golden Valley Facility itself from 2005 to 2007. As a part-time member of the facility management team, I managed facility construction and retrofit projects and made changes to facility operations to save energy. I also worked with security and safety managers to improve plant security and safety practices. Over the course of that contract, I completed a lighting retrofit project that saved the facility over $100,000 in maintenance and energy costs annually. In addition, I negotiated the terms of a rebate program from the local utility, and I managed a Chiller Optimization project that saves $28,000 annually. I also sold and managed an HVAC controls automation project and I worked with manufacturing engineers to improve production output by 25% through improved process control.
Sullivan: In 2010, you moved from Honeywell Automation and Control Solutions business group into Tridium's VYKON team. How did that happen?
Kevitt: Tridium was a game-changer for those of us in energy performance contracting in the 2000s. Niagara was enabling control systems like Honeywell's to take advantage of the power of the Internet and the economies of scale provided by telecom and IT technologies and standards such as Ethernet, TCP/IP, HTTP, and XML. Niagara brought together open communications protocols for control devices and these technologies, providing customers with options and functionality at an attractive cost. Honeywell was among Tridium's most active OEM partners when it acquired the company in 2005, and, by 2010, I was already specifying Niagara for many of the projects described above. It was a natural step to move over to work within VYKON, Tridium's channel for selling directly to the Master Systems Integrators that push the technology ahead the fastest.
Sullivan: I can attest in my relatively few years working for Tridium that you've really been a great help to the whole organization. You know how to bridge between Tridium's start-up culture and Honeywell's big enterprise culture, making the most of the opportunities in both worlds. For the last 6 years, you have been the lead Product Manager for Tridium's Analytics and Access Control solutions and that has positioned you to be our leading expert in such forward-leaning technologies as Video Analytics. Could you describe what is happening there?
Kevitt: We have made improvements to our integration with Milestone Xprotect and Axis cameras to enhance the user experience in the browser.
Our customers are also using Milestone to bring data such as shooter detection into Niagara via BACnet. The next release of Niagara Framework®, Niagara 4.10, will include an html5 Video Surveillance Viewer. The viewer can be used with or without Niagara's access control solution.
To sum it all up – from scrolling paper plotters and mechanical relays to video analytics and machine learning – I've found working in the buildings industry to be a career that can grow with you. 34 years ago, I would never have dreamed that I'd spend this long in a single industry. Although women are a small minority in this business, our numbers are growing as well as our contributions.
---


[Click Banner To Learn More]
[Home Page] [The Automator] [About] [Subscribe ] [Contact Us]