---

EMAIL INTERVIEW – Scott Cochrane and Rick Gorka

Scott Cochrane is President and CEO of Cochrane Supply & Engineering, a leading industrial IoT and building controls supplier with locations throughout Michigan, Ohio, and Kentucky, as well as one in Canada. In 2000, Scott took over the business from his father, Donald Cochrane, Sr., who founded the company 50 years ago. He is proud to be an advisory council member for multiple industry manufacturers such as Honeywell, Johnson Controls, and Tridium, and to be named a 2016 IBcon Digital Impact Award Winner for his innovative contributions to the industry.
Rick Gorka is President of the Airon Group of Companies, and has been in the HVAC Construction and Service industry for over 30 years. As the founder of the Airon Group of Companies and through 22 years of growth, Rick has developed hands-on knowledge of all aspects of the business. Through his years of college and business and manufacturer specialized training, combined with extensive field experience as a Master Licensed HVAC Technician, Rick has an intimate understanding of the equipment and the challenges our BAS engineers and field technicians have in providing first-class installation and service. Entering into the BAS Controls industry in 1990, Rick performed all aspects of the BAS controls installation while hiring, managing, and training staff as the company expanded. Today, Rick uses his experience to support the team at Airon while focusing on new business development and ensuring the Airon Group of Companies remains financially sound as they continue to grow.
---
Master Systems Integrators (MSI)
They make sure all systems communicate properly, coordinate all project participants, collaborate with building owners to ensure systems information will be accessible and usable, and they develop software layers responsible for integration, aggregation, and communication of the building systems.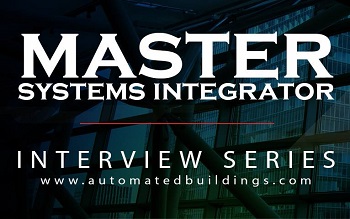 Scott Cochrane of Cochrane Supply & Engineering has the unique benefit of working with 300+ of the best systems integrators in the country. Cochrane recognizes the critical role they have within the building automation industry and is speaking with a different highly-regarded MSI each month with the goal of providing examples of industry trends, best business practices, and the growing value of an MSI. This month, he interviews Rick Gorka of theAiron Group of Companies.

April Interview with Colin M. Murray, Owner of Solution Control Services
February Interview with Jeff Murphy, President and CEO of ECT Services, Inc.
January Interview with Chris Saltz, Managing Principal of FIX Consulting LLC.
December Interview with Jason Houck from Hepta Control Systems.
November Interview with Geoff Hunter, President and Senior Principal of Palmer Conservation Consulting (PCC)
October Interview with Brian Oswald, Managing Director for CBRE | ESI.
September Interview with Joe Napieralski the Co-Founder and Director of Development of Smart Building Services LLC

August Interview with Sidney H. Blomberg, Jr. the founder and President of K & S Ventures, Inc

July Interview with Scott Cochrane and Ken Sinclair
This month he interviews Rick Gorka, President of the Airon Group of Companies

Cochrane: How did you become an MSI?

Gorka: I am not sure that we ever "became" an MSI. Airon has always maintained a leading-edge knowledge of the technology in our industry, and in doing so we have attracted new opportunities. I think the first real experience as an MSI was when we were recruited to perform the full-system integration of an extremely large Data Centre. In executing this project, in addition to providing the HVAC equipment controls and sequences, we integrated well over 100,000 points of data from all the security, HVAC, server racks, and power management equipment. This was done to ensure early warning of systems approach to failure and 100% redundancy of security, power and critical equipment. It was through this experience that we obtained the confidence to integrate significantly different types of equipment and devices into a common front end across multiple IT structures and protocols.

Cochrane: Can you explain what some of the characteristics are of a good MSI?

Gorka: A good MSI requires the following skills and characteristics:

Forms partnerships with the focus on quality and long term business relationships.
Significant experience in operation and design of the connected systems (HVAC, Lighting, Metering, Card Access, etc.)
Significant experience in the BMS system architecture and the IT plumbing required to integrate the connected systems
Significant experience on how Tenants, Facility Management Teams, Energy Management Teams, Sustainability Management Teams, Security Management Teams, and Third Party Contracting firms interact with the GUI. Each party has different goals and priorities in connecting with the system. A good MSI designs the GUI with each parties needs in mind.
Remains current in existing and new technology entering the marketplace
Cochrane: How do you sell Master Systems Integration services?

Gorka: Simply, you have to find the right client. The client must have multiple system infrastructures to manage and must be visionary enough to realize the benefits of integrating these systems to operate as one. Once they can envision the benefits the sale is inevitable.
Cochrane: How do your customers procure MSI services?

Gorka: Typically, most of our clients are long-term users of our BAS systems. We establish a system preventative maintenance agreement and then work with them to expand integration throughout their related infrastructures on an ongoing basis.
We have also obtained MSI Services contracts through RFPQ / RFP processes. In these cases, the scope of work is presented up front in the RFP.

Cochrane: As an MSI, what percent of your time is spent in the following categories? R&D, Consultations, Field Commissioning, and Software Programming.

Gorka:
R&D: 8%
Consultation: 4%
Software Programming: 16%
Field Commissioning: 4%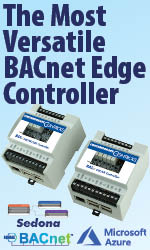 Cochrane: Describe a few challenges that you've encountered as an MSI.

Gorka:

MSI has not been adopted into standard construction specifications.
IT departments have not been hard to work with—however, they do slow the procurement process down at times.

Intranet applications are not friendly to cloud applications.
Although the industry knowledge on Networking Protocols and IT infrastructures is readily available in the market, there is a knowledge split between IT techs and BAS techs sometimes that can cause some challenges in overcoming the apprehension to procure a project as an MSI.

Cochrane: Do you envision Master Systems Integration being a part of your business in the future? If so, how?

Gorka: Absolutely, we have been delivering BAS solutions for 25 years. We have a very large install base that is relatively untouched as far as multiple system infrastructure integration opportunities are concerned. We are using our success with our existing client base to create case studies to win the confidence of specifying engineers in order to win a spot on short prequel lists on new projects.

Interested in learning more and keeping the conversation going? Consider attending IBcon June 5-7, 2018 at The Cosmopolitan in Las Vegas! IBcon is one of the world's largest and most respected conferences on smart, connect, high-performance IoT-impacted buildings. Join us at this exciting event for 75+ sessions specifically dedicated to smart buildings, a "Smart Building Integrator Summit" specifically for systems integrators, and more! For details and registration, visit https://www.realcomm.com/ibcon-2018/.


---


[Click Banner To Learn More]
[Home Page] [The Automator] [About] [Subscribe ] [Contact Us]