---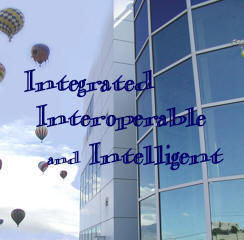 John J. "Jack" Mc Gowan, CEM
Energy Control Inc.
Contributing Editor
…the Buildy targets Next Generation Buildings

Building technologies are in a state of continuous flux, but in recent years the breadth of this topic has outdistanced architecture and traditional engineered systems. Today, building technology includes wide ranging information technology (IT) and Internet services. Online technologies for next generation buildings hold significant promise, but implementation in actual facilities often lags availability. Readers of ES have seen editorial supplements with great information on Convergence, but many ask …who is really doing this? Builconn, the pre-eminent forum for Integrated and Interoperable buildings, developed a new awards program to answer that question and highlight just those types of buildings. The Buildy Awards were designed to increase awareness of the benefits to whole building integration, and to honor North American facilities that demonstrate the vision of networked building systems and strategies. This means effectively integrating a wide array of building systems and enabling operations over corporate IT infrastructures. The Best Integration Project Buildy Award winner is an example of such a building. The Summit Building is shown below during the Albuquerque Hot Air Balloon Fiesta, which takes place this month.












Integrated and Interoperable
The term of art used for this technology in the past was Intelligent Building. Intelligent Buildings have been discussed for more than three decades, but only recently have they become viable. Actually the old definition of Intelligent Buildings falls far short of the "Buildy" level. 1980's Intelligent Building technology envisioned integrated Automation for energy management, fire alarm and security. A key goal was to combine system and telecommunication cabling. The Internet and IT were barely blips on the industry radar screen then. Redefining building systems as a result of IT and the Internet was further extended by the proliferation of data communications standards such as BACnet®. This confluence of events was significant in many ways, but most important it made it possible for building systems to integrate devices and software developed for much larger markets. Evolution of proprietary data communication networks to BACnet® and Ethernet for intranets and then to BACnet/IP and TCP/IP for Inter-networking were significant events. With all these developments the term Integration has taken on new meaning. A simple example of such technology is a Web Browser for interface to building systems, but that is just the start.
For many in the industry integration means achieving data sharing and some level of control sequence cooperation (interoperability) between Direct Digital Control (DDC) systems, particularly legacy systems, or combinations of legacy and "standard" or "open" systems. The term has taken on a much broader meaning. Initially integration did focus on DDC, but as early as the 1980's a number of manufacturers added Fire and Security systems, and expanded the concept. Interoperability is one aspect of integration that makes it possible to leverage the combined power of multiple building systems through coordinated control action. Some of these functions may be between DDC systems, but equally exciting are those that occur when disparate systems are integrated. An example is when access and video surveillance systems interoperate to ensure that an unauthorized occupant does not follow an authorized one into a building, called anti-piggybacking. The Buildy focus on integrated and interoperable buildings envisions achieving such functionality and more, including many functions that were not before conceived. Consider integration to enable a combined heat and power system based upon real-time pricing data from an energy supplier, historical weather data and actual electrical demand for the past 24 hours. For the Buildy Award winners this is just the beginning of technology applied. Some of the exciting interoperable systems applied by one award winner are shown in the Architecture diagram below and include:
Automation and Direct Digital Control in every office

Access Control for Security

Video Surveillance for Security with Virtual trip wires

Fire Alarm Notification

Data Networking (Ethernet and T1)

Information Technology services

Internet Services and Internet Service Provider

High Speed Wireless for streaming data and video.
Achieving this expanded level of functionality required a new specialized industry professional, the System Integrator. System Integrators combine the power of many computer-based systems in buildings with Information Technology (IT), the Internet and Web Services to increase occupant comfort and productivity. System Integrators apply sophisticated digital hardware, while creating and programming software to make "Convergence" possible. Convergence has been the subject of several editorial supplements in Engineered Systems (ES). It has also been covered in trade publications, industry events, Internet discussion groups, and has even seeped into manufacturers' web sites. Without a doubt IT convergence is changing the face of the building systems industry, and Buildy awards recognize those who champion the resulting whole building integration. The Summit project blends traditional building systems technology, IT and Web Services to optimize building operations. Whether integration projects begin with Access Control, HVAC, Lighting, Security or IT, the Buildy Awards recognize those companies that have integrated a system into the entire scheme of a building. This building must support the vision of networked systems in which all the facility's disparate systems are seamlessly integrated to provide managers greater value from their investment.
To read the entire article click here to go to Engineered Systems
---

[Click Banner To Learn More]
[Home Page] [The Automator] [About] [Subscribe ] [Contact Us]